Top 12 New 2023 Cars With Manual Transmission
The practice of manually shifting gears is rapidly dying out. In Europe, manual transmissions may be found on both budget and high-end sports vehicles. In the United States, only a minority of cars come with a manual gearbox, and even fewer offer one as an option.
Before the automatic gearbox became increasingly popular in the 1980s, manual transmissions were the most popular option for sports cars, coupes/sedans, and economy automobiles due to their superior performance and fuel efficiency. Though manual transmissions were common in high-performance vehicles until the early 2000s, today's top sports cars and supercars are more likely to be equipped with automatic or semiautomatic transmissions that utilize torque converters, multi-clutch technology, or sequential gear ratios.
This ranges from tiny hatchbacks and compact SUVs to full-size pickup trucks and luxury sports vehicles. Currently, automatics are the most technologically sophisticated option, with some gearboxes linked to the sat nav to ensure they are in the appropriate gear for the approaching terrain. Here are 12 automobiles that will still have a manual gearbox in 2023. When selecting one will be more about personal preference than practicality.
Best 2023 Manual (Stick Shift) Transmission Cars
If you've been following car-building trends, you know there has been a shift towards more autonomous and electric cars. But what if you want to keep driving your way? Some companies are working on manual transmission options for those who want to stay behind the wheel. Below we have shared the list of best manual transmission cars you can buy in 2023.
#1. 2023 Toyota GR Supra
Price: $44,635
Engine: 3.0 L Intercooled Turbo Premium Unleaded I-6
Horsepower: 382@5800
Torque: 368@1800
Transmission: 8-Speed CVT Transmission
Fuel Mileage: 26 MPG Combined
Raise hell: the Toyota Supra will soon be available with a manual gearbox. Even though many people feel this feature should have existed from the get-go, we applaud Toyota for implementing it now. Solely the 3.0-liter straight-six will be available with a manual transmission, while the 2.0-liter four-cylinder will continue to be available only with an automatic. Changing from an automatic to a manual transmission requires a number of mechanical changes, such as new suspension components and interior tweaks. The A91-MT, in which exactly 500 will be produced for the American market, has both the manual and the new MT. The introduction of a manual transmission for the Supra shows that Toyota is paying attention to its loyal customer base. In this case, better late than never really applies.
You might also like: Best New Cars With Paddle Shifters
#2. 2023 Subaru Crosstrek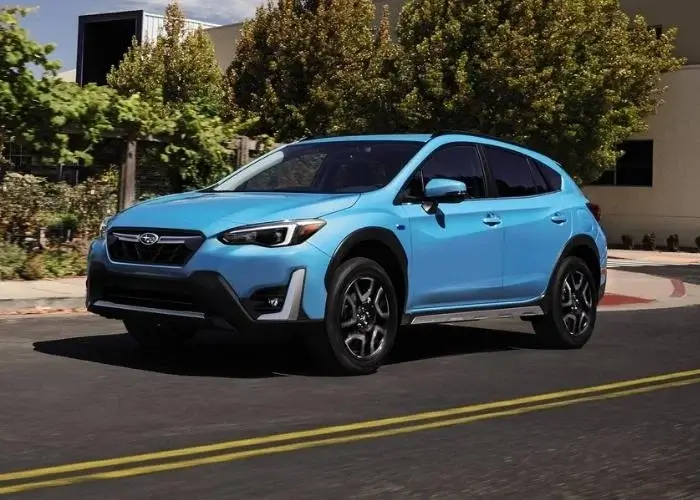 Price: $24,870
Engine: 2.4 L Regular Unleaded H-4
Horsepower: 152@6000
Torque: 145@5000
Transmission: 8-Speed CVT Transmission
Fuel Mileage: 30 MPG Combined
The 2023 Subaru Crosstrek may seem ready for the trails thanks to its rugged design and beefy tires, but it's just a vehicle dressed up as an SUV. Though it can't compete with specialist dirt-diggers like Jeep Wranglers and Ford Broncos at the off-road park, it's a more refined and refined feeling on the road than those vehicles. As with all 2023 cars with manual transmission outside the BRZ sports vehicle, the Crosstrek is derived from the Impreza hatchback and has standard all-wheel drive. Its raised suspension can go across rough terrains such as rutted dirt roads and grassy knolls. The primary six-speed manual gearbox and the optional CVT make up for the lackluster performance of the base 2.0-liter four-cylinder engine. The 2.5-liter four-cylinder engine is recommended since it gives the Crosstrek more pep and is available as an upgrade. There is also a plug-in hybrid option for those who like to minimize their carbon footprint.
#3. 2023 Acura Integra
Price: $31,895
Engine: 1.5 L Intercooled Turbo Premium Unleaded I-4
Horsepower: 200@6000
Torque: 192@1800
Transmission: 1-Speed CVT Transmission
Fuel Mileage: 33 MPG Combined
Acura, the premium arm of Honda, has reintroduced the legendary Integra brand as an entry-level luxury compact vehicle. The brand new Integra has replaced the old ILX sedan; the ILX was an entry-level luxury compact that didn't do very well. If anybody questions why Acura would introduce a sporty four-door car inside the Age of an SUV, we'd point out that the Integra was a major factor in the company's success. The new vehicle is based on the architecture of the recently redesigned Honda Civic.
Also Check:
#4. 2023 Mitsubishi Mirage G4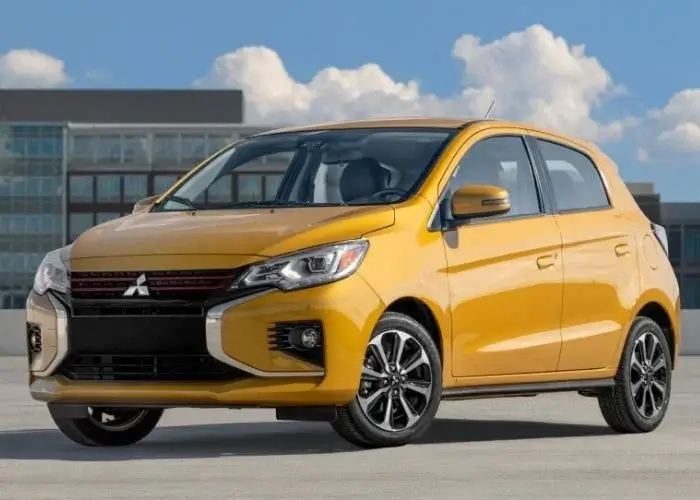 Price: $20,150
Engine: 1.2L Regular Unleaded I-3
Horsepower: 78@6000
Torque: 74@4000
Transmission: 1-Speed CVT Transmission
Fuel Mileage: 37 MPG Combined
Additionally, the 2023 Mirage is economical to maintain, with impressive fuel efficiency that rivals that of hybrids. This year, the manual transmission cars 2023 has automatic gearbox joins the front collision warning and Apple CarPlay/Android Auto smartphone connection that was already standard throughout the range. The same 10-year/100,000-mile guarantee also extends to the engine and transmission. The base price of a 2023 Mirage ES hatchback is $16,245, plus $895 for shipping. Prices start at $18,145 for the range-topping SE.
#5. 2023 Toyota Corolla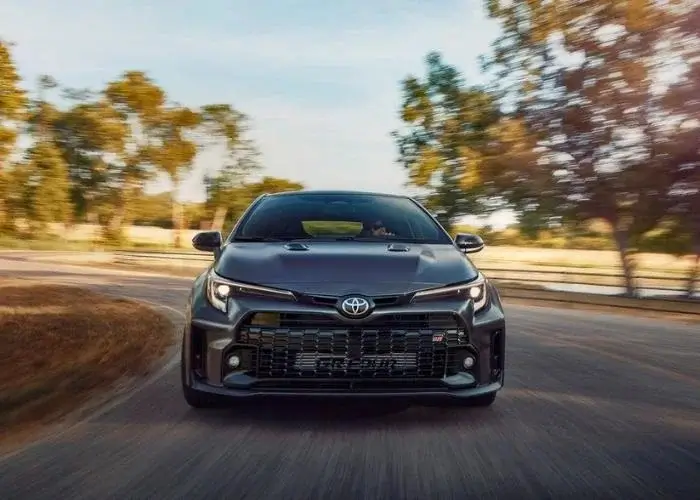 Price: $22,645
Engine: 2.0 L Regular Unleaded I-4
Horsepower: 169@6600
Torque: 151@5400
Transmission: 10-Speed CVT Transmission
In 2023, the GR Corolla, a vehicle with a focus on rallying, will debut as a major story. If you find the regular Corolla to be too subdued for your tastes, the GR, which we discuss in further detail in a separate review, may be just what you're looking for. The 2023 manual transmission cars also increases the variety of its high-mileage Corolla Hybrid vehicle for the year 2023 by releasing new trim options. Our comprehensive assessment of the Corolla Hybrid covers every aspect of this vehicle.
Must Check: 14 Best Cameras For Car Photography To Buy Right Now!
#6. 2023 Nissan Z
Price: $41,015
Engine: 3.0 L Twin Turbo Premium Unleaded V-6
Horsepower: 400@6400
Torque: 350@5200
Transmission: 6-Speed Manual Transmission
Fuel Mileage: 20 MPG Combined
Nissan's decision to remodel the Z coupe comes at an ideal time, since sports cars are now trending due to the releases of the new Toyota Supra and the flashy mid-engine Corvette. It works well since it's obviously out of date. The previous version of Nissan's sports vehicle, the 370Z, and the first generation, the 240Z, both had alphanumeric names; however, the current generation will simply be named Z. The rear wheels of the 2023 Z are driven by either a six-speed manual transmission or an optional nine-speed automatic. The V-6 engine produces 400 horsepower.
#7. 2023 Subaru BRZ
Price: $29,615
Engine: 2.4 L Premium Unleaded H-4
Horsepower: 228@7000
Torque: 184@3700
Transmission: 6-Speed Automatic Transmission
Fuel Mileage: 25 MPG Combined
One of the most interesting and reasonably priced cars available right now is the BRZ sports car. The best 2023 manual transmission cars emphasizes enjoyment behind the wheel, much like its mechanical counterpart, the Toyota GR86. It's compact, lightweight, and quick. This, along with the sharp input from the steering wheel, the standard six-speed manual gearbox, and the low driving position, makes for fun in a manner that only a well tuned tiny rear-drive coupe can. The BRZ is powered by a flat four engine from Subaru that produces 228 horsepower and is more than enough for propelling this compact two-seater.
Also Check: Top 5 Best Pressure Washer Soap for Cars
#8. 2023 Mazda MX-5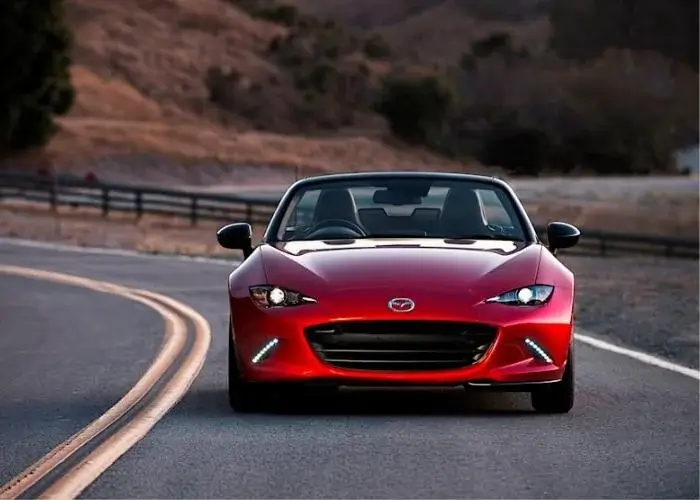 Price: $32,810
Engine: 2.0 L Premium Unleaded I-4
Horsepower: 181@7000
Torque: 151@4000
Transmission: 6-Speed Manual Transmission
Fuel Mileage: 29 MPG Combined
The 2.0-liter engine is presently the only option for the Mazda MX-5, but that might change with the upcoming 2023 model year facelift. In addition to a new look inside and out as the 2023 manual transmission cars, the update would also include a number of cutting-edge new functions and advancements. Rumor has it that Mazda will further reduce the car's weight to just over 2,000 pounds, making it an even more sporty and enjoyable drive. All prior MX-5s will still be able to get the 6-speed manual transmission.
#9. 2023 BMW M-2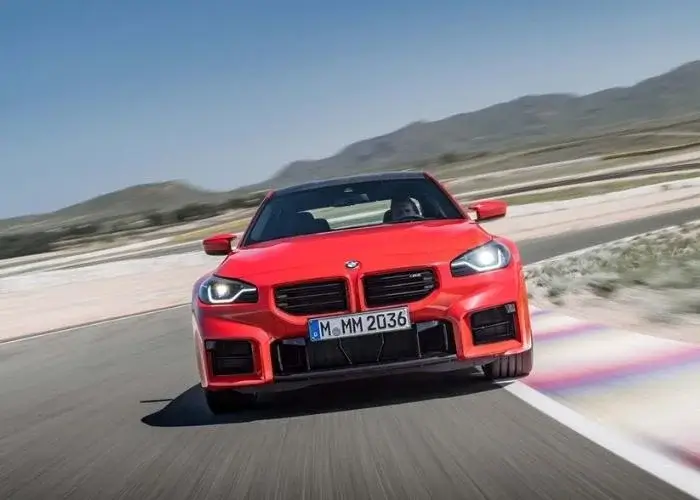 Price: $63,195
Engine: 3.0 L Twin Turbo Premium Unleaded I-6
Horsepower: 405@5230
Torque: 406@2350
Transmission: 6-Speed Manual Transmission
Fuel Mileage: 20 MPG Combined
BMW has announced that the next M2 will be available with a manual gearbox, and the vehicle has already been observed during testing. Spy photos reveal a car with significantly different bodywork than the standard 2-Series or even the M240i, with broader wheel arches, quad exhaust outlets, and a revised front grille. BMW's M2 is expected to be the brand's last compact, straight-six-powered, manual-transmission vehicle before becoming fully electric. And in keeping with the recent pattern of BMW M-cars, there is talk that the M2 will be offered in North America with just a manual transmission.
#10. 2023 Mazda3
Price: $23,615
Engine: 2.5 L RegularUnleaded I-4
Horsepower: 191@6000
Torque: 186@4000
Transmission: 6-Speed Automatic Manual Transmission
Fuel Mileage: 31 MPG Combined
Mazda is known for producing some of the most attractive and entertaining automobiles on the market, ranging in size from 7-seat SUVs to 2-seat convertibles. The carmaker also makes some of the best interiors among major manufacturers, although this is less well-recognized. The base price of a 2023 Mazda3 small automobile is $22,550.
Also Check: Top 9 Luxury Cars With Third Row Seating
#11. 2023 Nissan Versa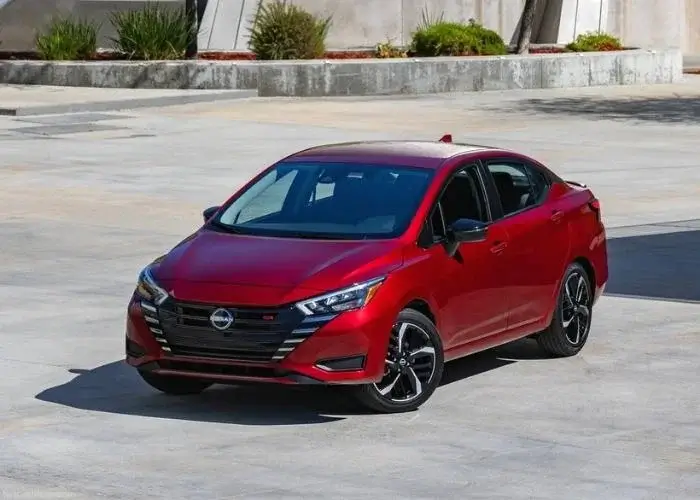 Price: $17,000
Engine: 1.6 L Regular Unleaded I-4
Horsepower: 122@6000
Torque: 114@4400
Transmission: 6-Speed Continuous Variable Transmission
Fuel Mileage: 35 MPG Combined
It's encouraging to see a car manufacturer in today's era of steadily growing costs commit to developing a vehicle that can be purchased with very little outlay of cash. Nissan isn't putting a lot of effort into updating the Versa for 2023, but the tiny car does look a bit crisper and will still be on the market, which is important for thrifty buyers. Automakers' focus has shifted away from affordable cars like this Versa and toward SUVs and premium vehicles with higher profit margins due to rising transaction costs and persistent component shortages.
#12. 2023 Jeep Wrangler
Price: $32,540
Engine: 3.6 L Regular Unleaded V-6
Horsepower: 285@6400
Torque: 260@4800
Transmission: 6-Speed Manual Transmission
Fuel Mileage: 20 MPG Combined
Jeep Wrangler has a long and proud history of patriotism, with its design based on the military Willys Jeeps that were instrumental in the Allied victory in World War II. After undergoing a civilian makeover, the Wrangler now competes with high-end vehicles in terms of price and equipment. The Wrangler's wide popularity stems in part from the fact that it is available in two different body types and with a choice of many different powertrains that are quite light on gasoline. There is also a plug-in hybrid version, but the Rubicon 392 with its 470 horsepower V-8 engine is the most American of the bunch.
FAQs About 2023 Manual Transmission Cars
What cars can you buy as a manual in 2023?
The list of cars mentioned above, including Toyota GR Supra, Subaru Crosstrek, Acura Integra, and others, are manual cars you can buy in 2023.
What car brand has the best manual transmission?
Toyota is the car brand with the best manual transmission.
What is the best stick shift car for beginners?
The Ford Fiesta is the best stick shift cars for beginners.
Are manual cars disappearing?
Although manual transmission vehicles are becoming more rare on American roads, some motorists hold on to the belief that the only true way to enjoy the thrill of the open road is behind the wheel.
Are manual cars cheaper to insure?
If you drive a manual transmission car, you may find that your insurance premiums are lower than if you had an automatic transmission car.
Is manual safer than automatic?
One hand must be taken off the wheel while shifting gears in a manual transmission. Driving an automatic vehicle is safer because drivers may keep both fingers on the wheel and focus more on the road.