The 10 Best 8-Passenger SUVs For 2022 
Are you thinking of buying eight-passenger SUVs? Are you thinking of buying a car for a big family? If yes, then you are in the right place. If your family has more than 5 or 6 members, it becomes challenging to travel with the whole family in small cars like 4-5 seaters. If your family wants to travel with you by car. Then you should consider an 8 passenger SUV. So many 8 passenger SUVs are available in different price ranges with varying car industry features. Don't you have any idea which one you should consider? Then stay here and read the article till the end you will get an idea about which suits you and your family. Because in this article, We will give you the list of 10 best 8 passenger SUVs in 2022.
10 Best 8-Passenger SUVs For 2022 (Photos, Prices, Specs, & More)
Also Check: Best Cars With Paddle Shifters
#1. 2022 Hyundai Palisade (Starting at

$34,375

)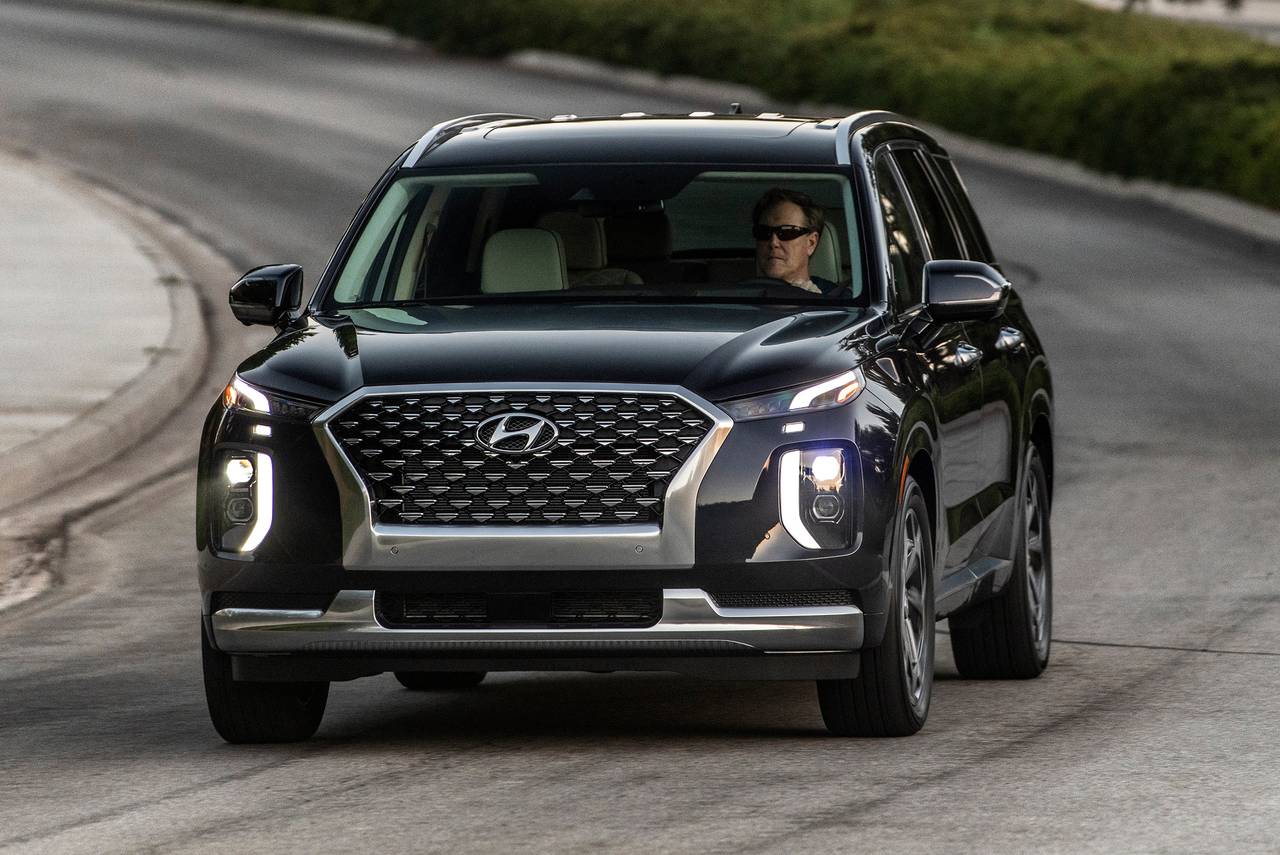 Hyundai Palisade is designed explicitly for prominent families and long-distance travel. This SUV comes with an excellent look and with a powerful engine. Hyundai Palisade comes with advanced features and a very easy-to-control dashboard. This is the best part of these Hyundai Palisade SUVs. When we talk about how many passengers can travel at the same time? Then this Hyundai Palisade comes with a big seat which is enough for 8 passengers. This Hyundai Palisade gives you an unbelievable experience while driving on any road.
Specifications:
It comes with an automatic braking system.

Rear parking sensors.

Blind-spot monitors.

It comes with a surround-view camera system

Good looking back and front design.

Easy to control dashboard.

Beautiful interiors.

Large interior space.
#2. 2022 Jeep Wagoneer (Starting at

$68,845

)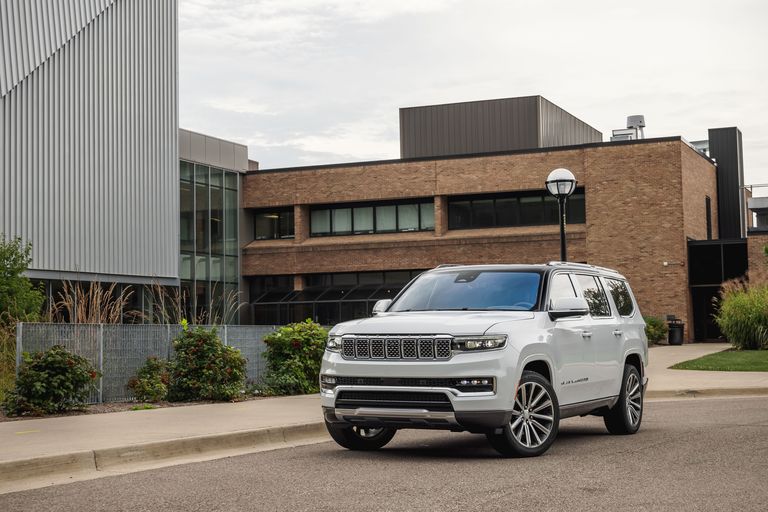 If you don't like Hyundai Palisade SUVs, this Jeep Wagoneer can be your other choice because it also offers you advanced features compared with Hyundai Palisade. Jeep Wagoneer comes under the top-ranking large SUVs cars. This Jeep Wagoneer comes with a muscular look, increasing the road presence. When talking about engines, it offers you a complete power engine, a refined V8 engine. That will increase experience while driving a car off-road. Interior is the heart of every small or big car. If the interior doesn't look beautiful, then no one can be interested in the seat in that car. This Jeep Wagoneer offers a roomy high-end interior that looks very beautiful.
Specifications:
26.5 gal capacity.

V8 cylinder

Adjustable pedals.

Electric power steering.

Parking sensors front and rear.

Rearview camera.

Beautiful interiors.

Muscular outer look.

Rear-wheel drive.
#3. 2022 Kia Telluride (Starting at

$32,790

)
Kia is one of the most popular car brands that offer excellent quality to their customers. When coming to comfort, provide 8 seats suitable for every big family. You can travel everywhere without any comfort issues, and it will deliver you an excellent experience while travelling. This Kia Telluride Offers beautiful interiors that will take your experience to the next level. Safety is one of the most important things to check before buying any cars, and in this Kia Telluride SUV, that safety rating is excellent, 9.3 out of 10 points.
Specifications:
It comes with 8 seaters.

18.8 gal fuel capacity.

V6 cylinders.

It comes with six speakers.

Electric power steering.

It comes with a rearview camera.
#4. 2022 Toyota Highlander Hybrid (Starting at

$39,055

)
Toyota is well known for its power and build quality, and it is one of the most popular brands in SUV cars. Toyota has a good name in the present market, and Toyota also offers value for money features in their cars. When we talk about steering, it comes with very light steering to help you train cars without any problem. In every car, fuel tank capacity is an essential thing. Toyota cars offer you a big fuel tank that is 17.1 gal, which is good enough for long roots.
Specifications:
17.1 gal fuel tank capacity.

Rear viewing camera.

Leather steering wheel.

It comes with 4 one-touch power windows.

It comes with all three rows of cup holders.

USB connectivity.

LED headlamps.
#5. 2022 Ford Expedition (Starting at

$68,150

)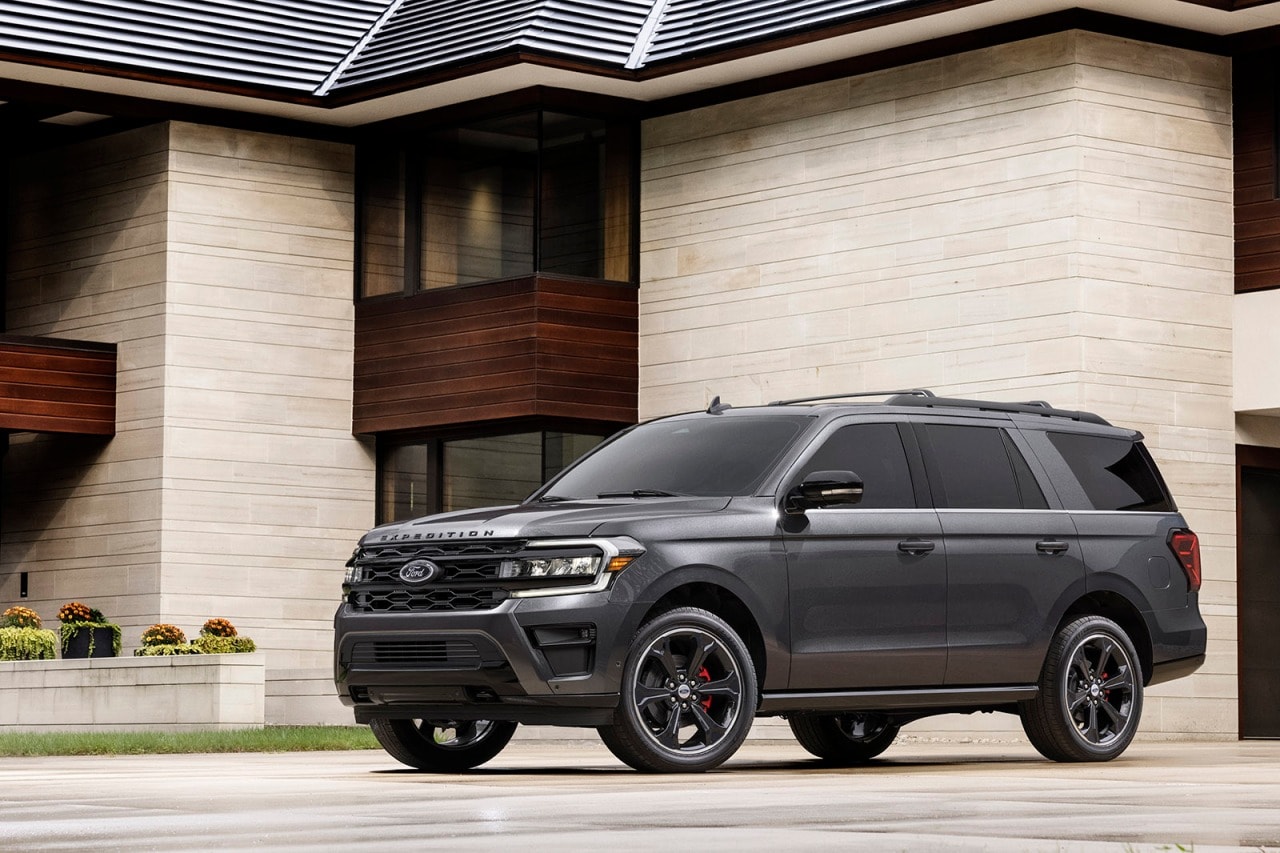 If you are looking for a muscle car with power and 8 passengers, Ford Expedition can give you another chance. While driving this Ford Expedition SUV, you feel happy while going. Because it's cumbersome When compared with other SUVs in this price range. Ford Expedition comes in multiple colors and has a powerful engine that will boost your experience while driving this off-road. When talking about the interior. Ford Expedition provides classic interior looks with highly advanced features options.
Specifications:
Comfortable interior.

It comes with a large touchscreen.

Hand-free driving system.

8 passengers.

23.3 fuel capacity.

Turbo gas engine types.

Multiple colors.

Soft and comfortable seats.

It looks cumbersome.
#6. 2022 Subaru Ascent (Starting at

$32,295

)
If you are thinking of buying any cars specifically designed for off-roading and long root. This car is suitable for prominent families and who like to enjoy adventures in cars so this car can be a good choice for your type of people. When coming to cargo space. This Subaru Ascent comes with space behind the second row, 47 cubic feet, where you can store your luggage.
Specifications:
260-hp 2.5L powertrain

Average interior.

5-star Crash-test scores are excellent.

4 wheels drive.

It comes with 8 seats.

It comes with very comfortable seats

It comes with 3 rows.
#7. 2022 Nissan Armada (Starting at

$48,900

)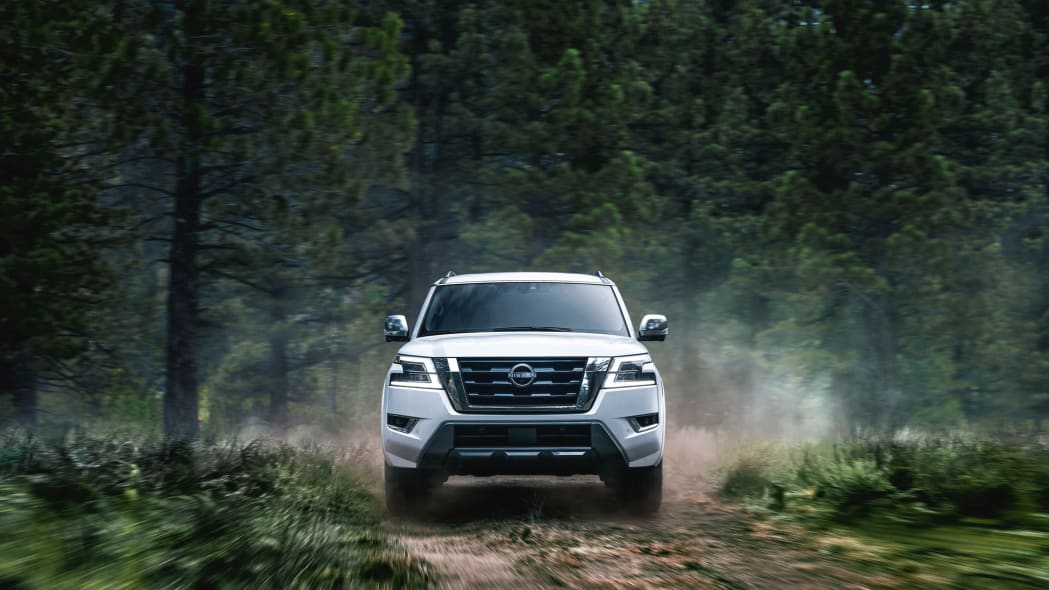 Nissan Armada also comes under large SUVs. This Nissan Armada offers you very comfortable seats with power steering to help you ride it smoothly without any issues. When we talk about interior, this Nissan Armada comes with a spacious interior. The cabin of these cars is noise-proof, and it is fully insulated from external noise. Infotainment is one of the essential parts of every car. This Nissan Armada comes with a 12.3-inch full touch screen that also provides a rotation system to increase or decrease the volume and tuning. You can connect this with the Android app: Bluetooth, wireless, and many more.
Specifications:
12.3-inch touch screen display.

Noise-proof interior.

Standard automated emergency braking

blind-spot monitoring.

It comes with a rear cross-traffic alert.

It comes with 13 speakers.

5.6-litre V-8 powerful engine.
#8. 2022 GMC Acadia (Starting at

$34,800

)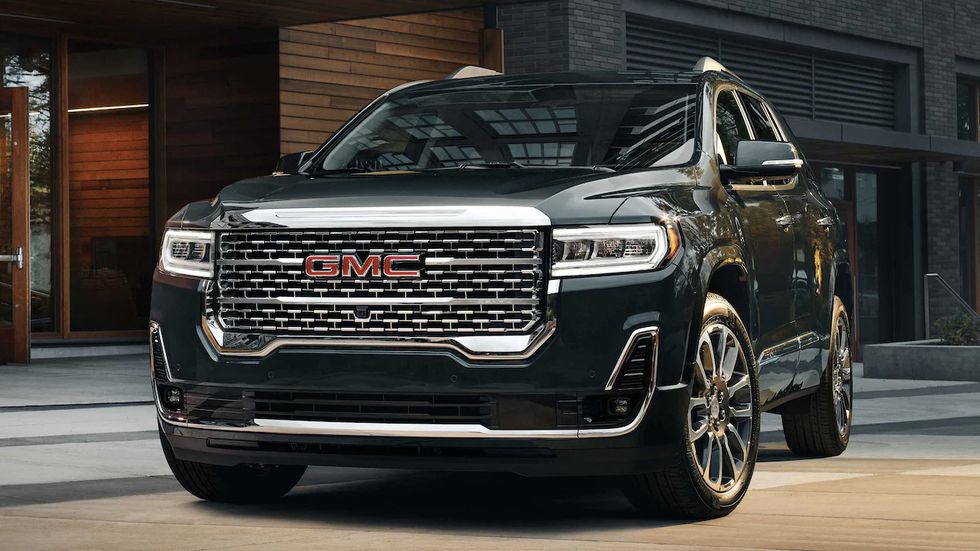 This is also one of the most well-known SUV cars with Full loaded features. These mid-range cars that 8 passengers can easily travel without facing any issues. This GMC Acadia comes with a turbocharged 2.0-litre with a four-cylinder suitable for 228 hours of power. And you can also add a 3.6 Litre V6, making it 310 hours of power. When coming to the interior. It comes with a comfortable and Scotty-looking interior. In the interior, they provide a reconfigured center screen. When coming to the safety of this car then it comes with an automated emergency braking system.
Specifications:
USB and WiFi connectivity.

Adaptive cruise control.

Turbo four-cylinder engine.

It comes with a large backspace.

Power adjustable mirror.

Keyless start.

Push-button
#9. 2022 Mazda CX-9 (Starting at

$35,280

)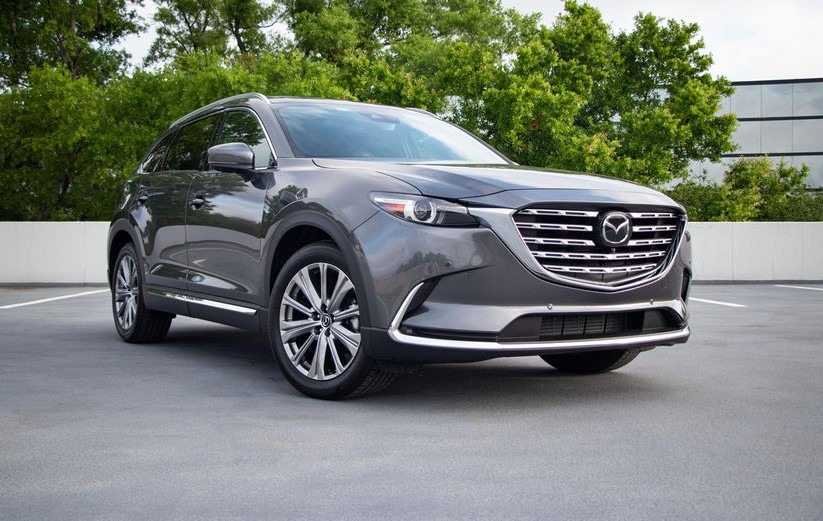 Mazda CX-9 is one of the finest cars for prominent families. This car comes with a 10.3 big touchscreen display that you can manage all the things from there without any touch issues. It comes with a three row segment with 8 passenger seats. With very comfortable and smooth feeling seats. The cargo space of the second row is almost 38 cubic feet, which makes you feel comfortable. When talking about safety. It offers an automated braking system that helps drive the cars without any braking tension.
Specifications:
10.3 touchscreen display.

Automated braking system.

Frameless rearview mirror.

4 cylinder engine.

Comfortable seats.

Crisp graphic.

Easy to use the software.

Multiple connectivities like Bluetooth, USB, and many others.
#10. 2022 Chevy Suburban

$52,900

)
Chevy Suburban is one of the heaviest SUVs on this list. It comes with fantastic technology and with good features. The interior of this Chevy Suburban is very massive. There is lots of space in the interior with a big cabin. The towing capacity of this Chevy Suburban is potent when compared with other SUVs.
Specifications:
Gas engine types.

V8 cylinder.

8 seats.

28.0 gal fuel tank capacity.

LED headlamps.

Electric power steering.

Cruise Control.

Rearview camera.
Conclusion:
Coming to conclude. These are the top 10 best SUVs and 8 passenger cars that you can consider any one of them according to your need. I hope this article is helpful for you, if yes then don't forget to read more articles related to this topic.