10 Best JDM Cars Under $10k For 2023
JDM automobiles, more widely known as automobiles that have been developed for the Japanese domestic market, are incredibly popular because the used variants are so much more affordable. Contrary to popular belief, the phrase "Japan-built" only applies to automobiles that were produced to be sold on the Japanese market.
Performance-oriented Japanese domestic market automobiles are among the most desirable, and their devoted followers can be found in every corner of the globe. After much deliberation, we have decided to use these particular automobiles. Everything, from the product's level of dependability to the number of functions it offers, has been considered. The best JDM cars under $10k are discussed in this article.
Top 10 Cheap JDM Cars Under $10,000 in USA
Related: Top 10 Cheap New Cars Under $10,000 Dollars in The USA
#1. Subaru Impreza WRX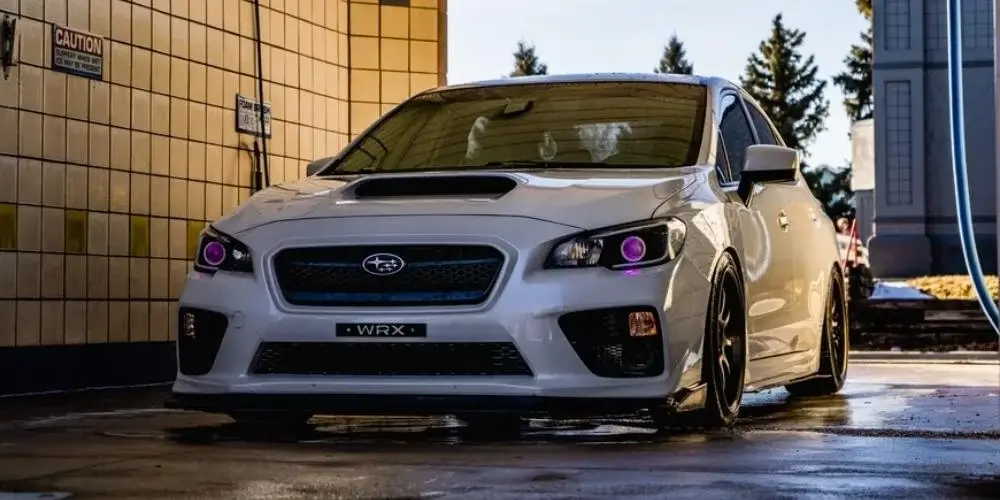 The iconic Subaru Impreza rose to prominence as a result of its dominance on the international rally circuit in the 1990s. Between 1995 and 2003, the Subaru Impreza won many constructors' and drivers' World Rally Championships, cementing its status as a dominant force in the sport. Because of its excellent performance, many practical applications, and widespread appeal within the tuning community, this Japanese domestic market automobile is an excellent purchase. And, unbelievable as it may seem, there are still deals to be obtained on the older models of automobiles. In 1992, Subaru introduced the first generation of the Impreza. The WRX variant included technology derived from rallying and comes under the best JDM cars under $10,000. In addition, Subaru raised the ante with enhanced versions of the WRX STi, albeit the price of these cars is higher. The WRX provides an excellent entry point into the JDM market with the most recognized vehicles that have ever been constructed, and the rally-bred Impreza is certain to provide an exhilarating driving experience.
#2. Toyota MR2 Spyder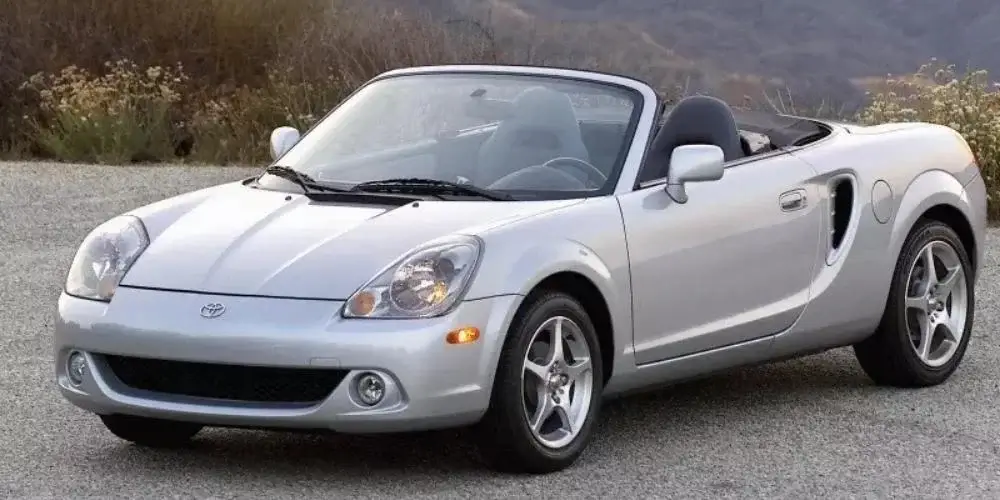 In the third generation of the Toyota MR2 Spyder, which was exclusively available in convertible form, the MR2 Spyder constituted a major change from the previous MR2s. Because of its small size and light weight, the car was nimble and well-suited for usage on the racetrack and other high-intensity driving scenarios. Because of its high accolades, even if it hasn't been as sought-after as the previous model, the new MR2 Spyder is still an excellent project car. At $6,600, the MR2 Spyder is a great car to buy and modify to one's preference. Even though it's growing more expensive, it's quickly becoming the go-to project track car for drivers who don't want a Miata but still want a high-tech mid-engine chassis for track use.
Also Check: Top 10 Cars With Heated Steering Wheels
#3. Mitsubishi Starion
The automobile that is moving towards the collectible stage is an excellent choice to purchase and then repair. Before we get started, it is important for you to know that the car in question is the one on this list with the longest service history. Even though it has been around for more than three decades, we will explain why the price tag of $9300 is appropriate for it.
The Starion is well-known not just for its worth in the collection market as the best JDM cars under $10k 2023. It is the only car that Mitsubishi has ever developed that utilizes a rear-wheel drive system, and it is an absolute powerhouse. Even though it is not quite as excellent as an all-wheel drive (AWD), it is a significant improvement over a front-wheel drive (FWD).
The ESI-R version of the Starion is the one that you should keep an eye out for. It has some incredible features, such as headlights that spring out and a manual gearbox with five speeds.
Also Check: Top 10 New Affordable Cars With Pop-Up Headlights
#4. Mitsubishi FTO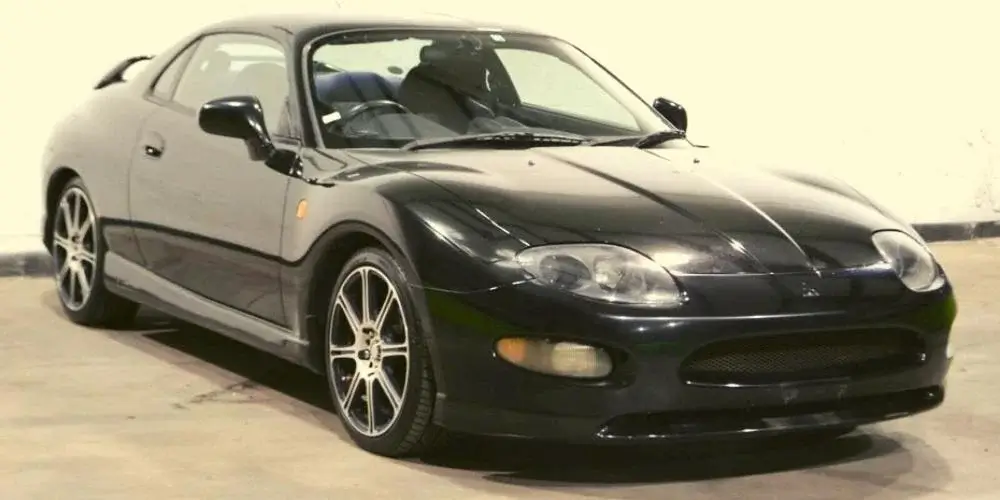 A grand touring coupe, the Mitsubishi FTO is a Japanese domestic market (JDM) classic that has a fantastic reputation amongst enthusiasts. The FTO earned its reputation as a top-tier performance thanks to a robust chassis, precise handling, and a wide variety of powerful engines. It also had a superb look.
It was originally made available to the public in the year 1994, and in 1997, it had a makeover that helped improve its image. It was initially supposed to be a model that was exclusively available in Japan, but as its popularity started to spread throughout the globe, Mitsubishi began shipping it to a number of other countries outside of Japan. These vehicles now provide an outstanding value in the performance car market, thanks to their great build quality and fantastic exhaust tone. Despite their dependability, they have a rather high cost of ownership in terms of both maintenance and operation.
Also Check: Top 10 Cheapest Cars With Massage Seats
#5. Mazda Miata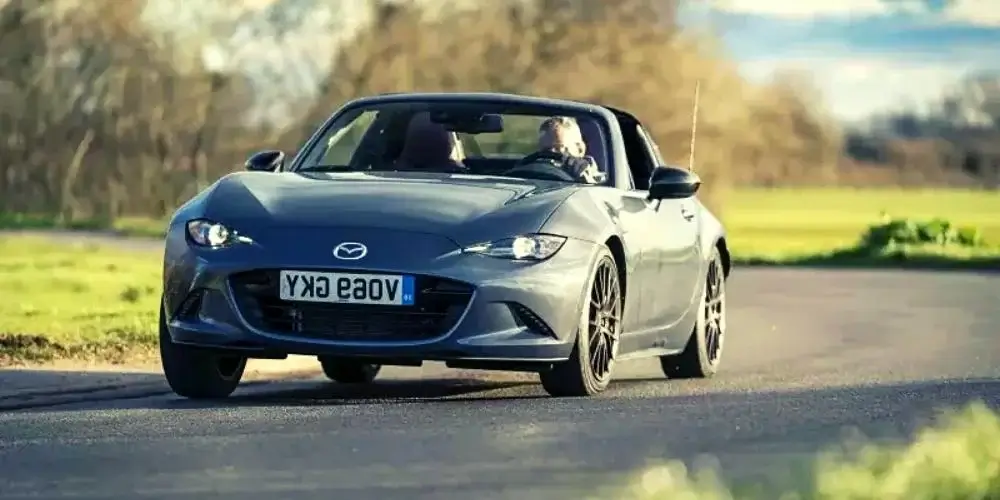 The Mazda Miata doesn't require an introduction. For the second generation of the Mazda MX-5, the NB model was first offered in 1999. In spite of being less well-known than NA, NB is nonetheless a great magazine. As the NA, it featured a lightweight feel and was an RWD roadster with the same idea. The Mazda MX-5 NB, which is one of the best JDM cars under $10,000, can be acquired for roughly $7,100, which is an incredible price considering that it has many of the same characteristics as the Mazda MX-5 NA, and it is also steadily becoming cheaper. It's a terrific economical, lightweight vehicle that can be updated and enhanced, despite the fact that it's less popular than the NA.
Also Check: 10 New Cars With Seats That Fold Into A Bed
#6. Honda Beat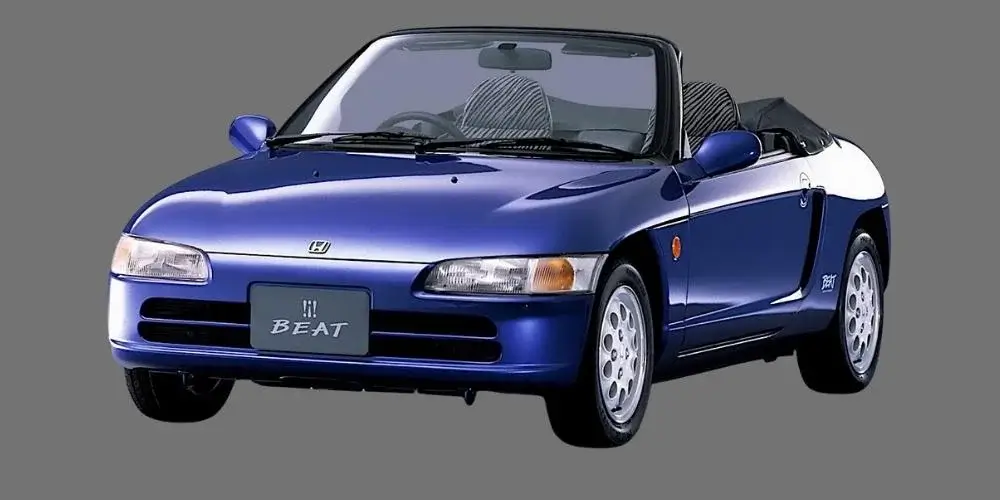 The little two-seater roadster known as the Honda Beat was manufactured from 1991 through 1996. It had a mid-mounted engine. The Beat is a "kei car," which is a form of vehicle that provided Japanese owners a small road tax duty due to its diminutive dimensions and restricted engine capacity. This was possible due to the kei car's designation as a "kei car." However, not all JDM vehicles are designed to compete in street racing, and the Beat's little 656cc engine only developed a meager 64 horsepower and provided a peak speed of 84 miles per hour.
The fact that the Beat is a rare and distinctive automobile in its own right contributes to the fact that it is possible to see it as an excellent example of a Japanese domestic market automobile. It is still one of the oddest-looking designs you could see while driving. In spite of the fact that over 30,000 of them were manufactured throughout the '90s, the great majority of them were kept in Japan thus seeing one on the road in the United States or anywhere else in the globe is a highly unusual occurrence. The increasing scarcity of these vehicles is driving up their prices; nonetheless, you shouldn't allow the 3-cylinder engine to deter you from purchasing one. This little roadster's excellent handling ensures that it continues to provide a good deal of enjoyment for those drivers who are able to get the most out of it.
Also Check: 10 Good Cheap First Cars For 17-Year Olds
#7. Suzuki Cappuccino
In 1991, the Suzuki Cappuccino became a widely accessible model. The engine has a displacement of 657 cc, which is under the legal limit of 660 cc for Kei automobiles. Although the automobile only possessed 63 horsepower, the sluggish acceleration of a Kei car is part of its appeal. With its adorable aesthetics and fast driving, the Cappuccino has always been a fan favorite.
Despite the fact that it is a top seller, the price is still unbelievably affordable. With low mileage and a starting price of roughly $4,000, the Suzuki Cappuccino is a budget-friendly project car to take on. Despite the Cappuccino's rarity in the United States, repairing one would be a one-of-a-kind project car.
Also Check: Top 10 Cheap Cars with Butterfly Doors
#8. Subaru Impreza WRX STI
Most people feel that the Subaru Impreza WRX STI, which was introduced in 2003, was the last "brutal" Impreza. The WRX STI is instantly recognizable among aficionados and is undoubtedly on its way to becoming a classic of the present period for the finest jdm cars under 10k in 2023. The car boasts a 2.0-liter flat-four engine that produces 264 horsepower and an all-wheel drive (AWD) system that is ideal for rallying and track driving.
Despite the fact that the STI is quickly becoming a sought-after brand, the 2003 WRX STI model is still readily accessible at a low cost. Secondhand ones in decent condition are readily available for about $4,000 a piece. It's a great option for auto enthusiasts as a project car since it has a lengthy history of being a popular vehicle for tuning and customization. Inspecting an engine for oil leaks and rust in the rear wheel arches should be a priority before finalizing a purchase.
Also Check: 10 Best Vehicles for a Family of 5
#9. Nissan Skyline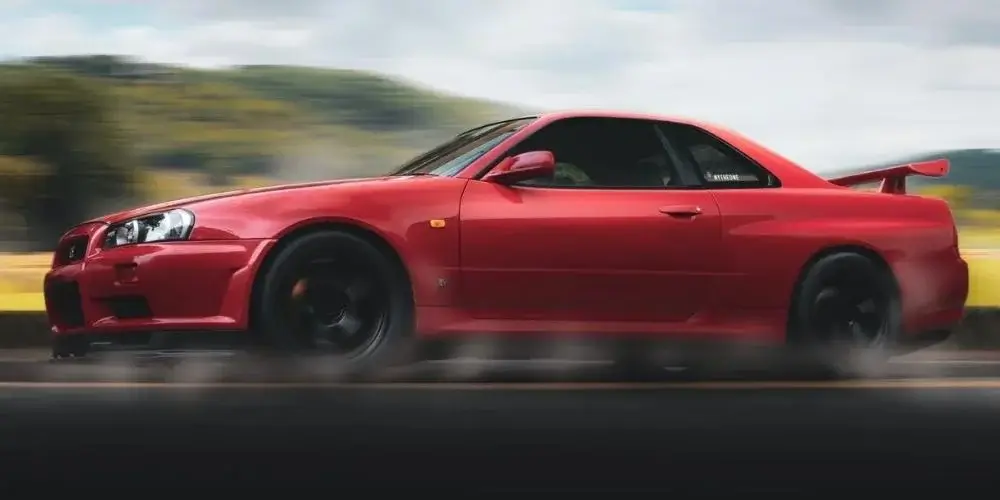 Over the years, Nissan has made the Skyline available in a wide variety of body designs, and buyers have had a wide choice of engine options from which to choose. Even while the cost of the well-known Skyline GT-R has been steadily increasing over the last several years, the standard R32 and R33 Skyline models, including the GTS, continue to be more reasonably priced. These cars provide an excellent entry point into the world of vintage Japanese domestic market automobile ownership, with some amazing performance and style options available for the best JDM cars under $10k. If you're searching for a car that will not only provide you with an enjoyable driving experience but will also rise in value over time, the Skyline may be the greatest option for you out of all of the vehicles on this list.
They are in very high demand, and it is expected that the prices of these models will only continue to trend in an upward direction in the future. Maintaining a Skyline may be expensive, despite the fact that it is still possible to purchase one at a reasonable price and that it is quite dependable. In addition, if you want the value of your automobile to remain stable over time, you should be proactive about maintaining it with regular inspections, services, and repairs.
Also Check: The 8 Best New Cars With 0 Financing Right Now!
#10. Toyota Celica
As a preliminary step toward sharing aesthetic elements with the Toyota Supra, Toyota introduced the sixth generation Celica in 1993. It was just the ST and GT models of the Toyota Celica that were made available in the US market. Only the turbocharged engine was made accessible to American customers despite a wide range of options. A strong and easily tuneable 2.2-liter I4 engine in its place was offered instead. It's possible to get cheap JDM cars under $10k even if you can't afford the highly sought-after ST205.
The 1996 Toyota Celica is a great value for $5,500, considering the car's legendary history and the simplicity with which it can be serviced. If you're a fan of Japanese sports cars like the Celica and want to turn one into a race car then this is a good option.
Frequently Asked Questions
What are the best JDM cars under $10000?
Toyota Celica, Acura Integra GS-R, and Toyota MR-2 Spyder are a few JDM cars under $10000.
Are there any cheap JDM cars that are fun to drive?
4th Gen Toyota Celica is the most affordable JDM car that is fun to drive.
What are the most popular JDMs?
Nissan Silvia, Toyota Supra, Nissan Skyline GTR, Subaru Legacy, and Honda NSX-R and the top five most popular JDMs.
What are the best mid-range JDM Sports Cars?
Mazda MX-5 Miata, Toyota GT86, Lexus IS300, Honda Civic SiR EG6, and Mitsubishi Eclipse are the best mid-range JDM Sports Cars.
What are the best JDM cars for tall people?
Honda Pilot, Toyota RAV4, and Subaru Forester are the top three JDM cars for tall people.
Conclusion
The list could have included any number of automobiles. Still, it was narrowed down to these 10 because they provide the most bang for their buck in a sector of the industry that is seeing consistent growth. If you want to get into JDM driving, any of these models would be wonderful selections for you, and each one has something special to offer. Each year, more and more JDM automobiles become legal to import. Suppose you're interested in Japanese domestic market (JDM) automobiles but aren't sure how to get started. In that case, one of these vehicles could be the best choice for you.