The 10 Best Resale Value Cars Of 2022 in the USA
Most customers know they need to analyze a cost before purchasing a new car. The first step is to calculate the overall cost, including the manufacturer's suggested retail price (MSRP) plus any optional add-ons, taxes, and fees. Following that, the monthly automobile payment is calculated. As new-vehicle costs continue to rise, one often-overlooked aspect of the equation — the vehicle's residual value — may give some relief. J.D. Power's ALG Residual Value Awards in the United States evaluate mass-market and luxury manufacturers according to their anticipated resale value after three years of ownership, with Honda and Lexus topping the rankings for best resale value cars 2022.
Honda wins the leading award in the 2022 ALG Residual Value Awards for mass-market brands. (In 2020, J.D. Power acquired ALG, a residuals consultancy formerly known as Automotive Lease Guide.) Additionally, the manufacturer received three model-level accolades to support the designation: the Civic sedan and hatchback, Passport SUV, and Odyssey minivan were the best performers in their respective compact car, midsize two-row SUV, and minivan categories.
10 Luxury Cars With Highest Resale Value
#1. Compact Resale Value Car of 2022: Honda Civic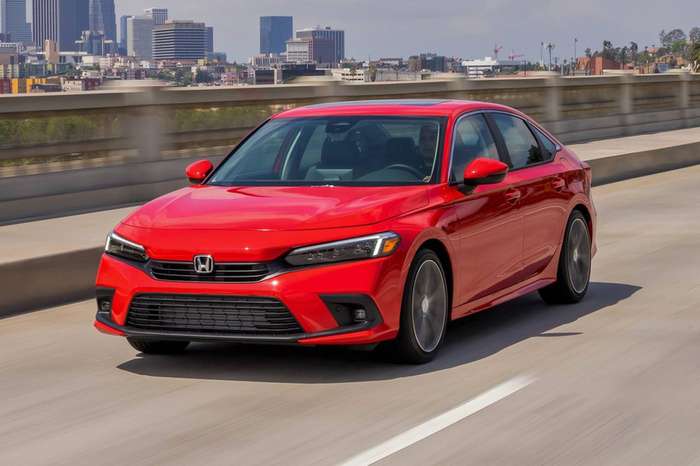 In preparation for the 2022 model year, Honda has given its popular Civic small vehicle a facelift that includes a more mature exterior, additional features, and a more polished interior design. Four-cylinder engines are available, including a turbocharged 1.5-liter; front-wheel drive will continue to be the normal configuration since Honda has said that all-wheel drive is not part of the plan. New technology features like a more prominent infotainment display, wireless smartphone connection, and enhanced driver-assistance capabilities are all significant improvements that will help the Civic compete against competitors such as the Hyundai Elantra and the Mazda 3, and the Toyota Corolla. The enhancements and other factors contributed to it earning a position on our Editors' Choice list of cars with the highest resale value.
The Civic is completely revamped for 2022, with a completely new exterior and an entirely new interior. Like the previous generation model, the Civic will be available in sedan and hatchback body types in 2022.
Also Check: Top 10 New Cars With CVT Transmission in 2022
#2. MIDSIZE CAR best resale value cars USA: Honda Accord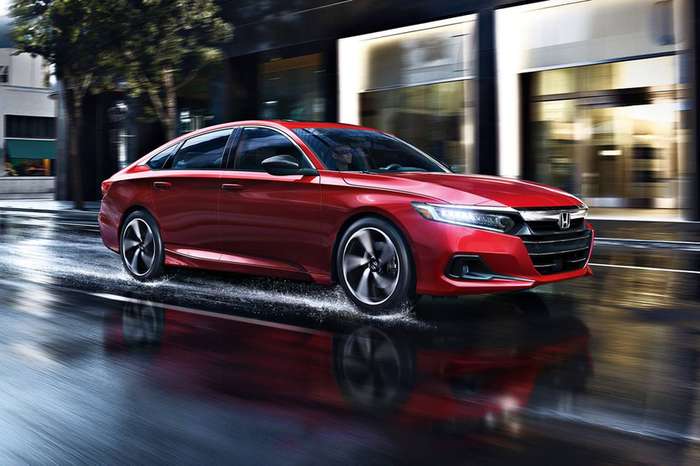 The 2022 Accord can't point to its outstanding acceleration or sports-car performance as the reason for its success. It manages to outperform the competition in the family-sedan class in terms of performance, economy, and ride quality. This is not to suggest that the statistics are incorrect: LX version, with a turbocharged 1.5-liter four and an automatic gearbox, can reach 60mph in only 6.6 seconds; when equipped with the optional 252-hp turbocharged 2.0-liter, it can outrun even a snozing BMW 3-series. The Accord's 36 10Best accolades are proof that it's the best car for the job.
The Accord is dependable and trustworthy. Is it possible for a vehicle to be empathetic? But its designers can, and Honda came up with a package that identifies, fulfills, and goes after enthusiast requirements and wants. This car gets high marks for its controlled ride and unflappable handling in corners. Accords have been a favorite of ours for decades, so this isn't a surprise. It's still a sports sedan with a soul hidden behind the four doors.
#3. SPORTS CAR: Chevrolet Corvette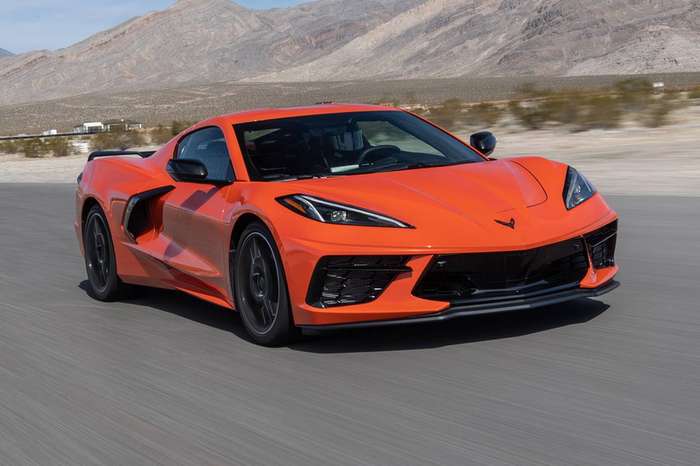 Chevrolet Corvette was redesigned in 2008, with changes made to the iconic sports vehicle's engine, appearance, and interior. First constructed in 1953 by Chevrolet in response to the rising popularity of European sports cars in America, the Chevrolet Corvette performed precisely what was anticipated. As a result, the corporation will establish a limited number of unique locations in India to launch it there. A coupe-style Chevrolet Corvette has been shown at various events across the nation to build excitement about the vehicle before it goes on sale.
It's hard to find fault with the 2022 Chevrolet Corvette. Fast and agile, the Corvette is a joy to drive, yet it's also capable of handling bumps and dips in the road with ease. The inside is stylish, comfy, and well-equipped with cutting-edge technology. The car's trunks, located in the front and back, hold a remarkable amount of baggage. Corvette's price is what's interesting. This mid-engine V8 sports vehicle has a starting price of around $61,000.
Also Check: Top 10 Best Gas Mileage Cars For 2022
#4. Sub Compact best resale value car: Hyundai Accent
Simply because a vehicle is inexpensive does not mean it has to look bad. The 2022 Hyundai Accent has dignified elegance despite its rock-bottom pricing. We like it enough to include it on our Editors' Choice list of cars with the highest resale value. Each model has a 120-horsepower four-cylinder engine mated to a continuously variable automatic gearbox (CVT). It is not thrilling, yet it does the task at hand while sipping gasoline. The inside is similarly uninspiring but efficient, has contemporary comforts and even a few frills. The fully loaded Limited variant is priced at around $21,000. It comes equipped with heated seats, a touchscreen infotainment system, and a push-button start. The Accent maintains a sophisticated and current look with the trim you pick, sparing you the shame of being exposed as a money pincher.
For 2022, both the basic S.E. and intermediate SEL trim levels of the Accent will come standard with a new anti-theft immobilizer. Regrettably, Accent's portfolio for 2022 will no longer have a six-speed manual gearbox. Otherwise, the Accent remains unaltered for the new year.
#5. Full-Size Pickup Toyota resale value: Toyota Tundra
Domestic manufacturers now have a stronghold on the full-size pickup truck sector. Still, the 2022 Toyota Tundra targets a somewhat different demographic, notably Toyota fans. With an interior that is far more attractive than its predecessor and a 14.0-inch touchscreen infotainment system, there are multiple reasons why the 2022 Tundra is ready to take on the Americans. The rear suspension on most half-ton trucks is composed of durable but ancient leaf springs. The Tundra's rear coil springs provide a significantly more comfortable ride and driving than others. Additionally, it can tow up to 12,000 pounds and is equipped with a suite of driver aid features as standard. Unlike its domestic competitors, the Tundra does not have a V-8 engine. Gasp! The only engine choice is a twin-turbo V-6, it may be equipped with a hybrid system to provide 437 horsepower and 583 pound-feet of torque.
Toyota completely redesigns the Tundra, which has remained virtually unaltered since its 2007 launch. Although it received a redesign for the 2014 model year, it failed to compete with domestic half-ton competitors such as the Ford F-150, Ram 1500, Chevrolet Silverado 1500, and GMC Sierra 1500. While the new Tundra is unlikely to outsell any of those competitors, its many enhancements should make it far more competitive and appealing when it arrives in showrooms this winter. A new top-of-the-line Capstone trim level comes equipped with 22-inch wheels, bright chrome, and a slew of luxurious extras.
Also Check: Top 10 Best Stick Shift Cars To Buy in 2022
#6. Mid-Size Pickup Toyota resale value: Toyota Tacoma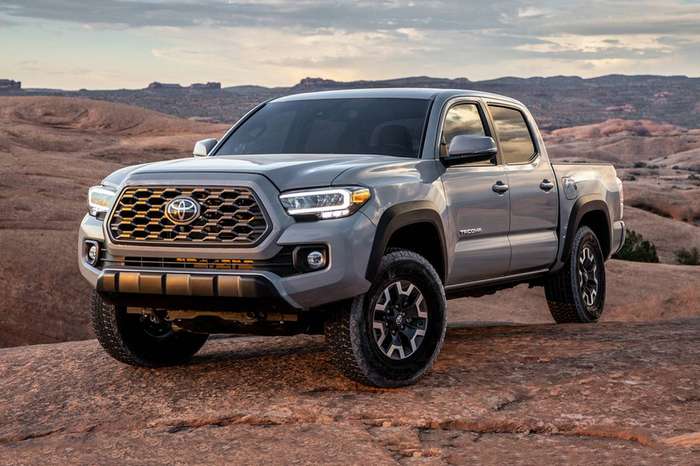 While the 2022 Toyota Tacoma is excellent for work and off-roading, its tiny cabin and less polished driving qualities make it less sophisticated than most midsize trucks. While it is the only one with a manual gearbox, its underpowered four-cylinder engine, and 270-horsepower V-6 produce average performance; a six-speed automatic transmission is available but is not especially tuned. At the very least, Tacoma benefits from Toyota's legendary dependability, and its off-road-ready variants are exceptionally competent. It thrives in the dirt and on the trails, thanks to a flexible suspension and durable equipment that help it maintain its status alongside icons like the Jeep Wrangler and, now, the Gladiator truck. The 2022 Toyota Tacoma is not as configurable as the Jeeps, nor does it drive as well as the Chevrolet Colorado and GMC Canyon. Still, it is rugged and loaded with standard driver-assistance technology. It is the best Toyota resale value car.
For the 2022 model year, lifted Tacoma models get an additional boost. The Trail Edition and TRD Pro are now half an inch higher in the rear and 1.1 and 1.5 inches taller in the front, respectively. The height advantage provides each vehicle with improved approach, break-over, and departure angles, facilitating crawling over uneven terrain. Additionally, the TRD Pro gets the wild-looking and rare Electric Lime paint color. At the same time, the Trail Edition gains Lunar Rock (previously limited to TRD Pro models). The Trail Edition's aesthetic improvements include bronze 16-inch rims and grille lettering in bronze. The TRD Pro now has a debossed "TRD Pro" badge on the rear bedsides, in addition to updated hood decorations.
#7. Cars with highest resale value: 2022 GMC Sierra
The GMC Sierra 1500 pickup truck is still as competent and flexible as ever. Still, it's prettier and loaded with more high-tech amenities. Considered the ritzier option to the Chevrolet Silverado 1500, owing partly to the popularity of its high-end Denali trim level, the Sierra has failed to match competitors such as the upper-crust Ram 1500s in terms of luxury. With the addition of really luxurious materials, most notably on the new top-of-the-line Denali Ultimate, GMC's half-ton pickup truck has become far more appealing and best resale value cars in the USA. Additionally, with the installation of Super Cruise, the vehicle may be driven hands-free. Most vehicles have digital dashboard displays and an infotainment system powered by Google. The 2022 Sierra 1500 retains a robust powertrain lineup, including a 420-horsepower V-8 and a diesel six-cylinder engine with 460 pound-feet of torque. The most potent variant can tow up to 13,200 pounds. The newly introduced AT4X is GMC's equivalent of the Silverado ZR2's off-road capabilities.
Also Check: 10 New Electric Cars With The Best Range
#8. LUXURY SUBCOMPACT SUV: Volvo XC40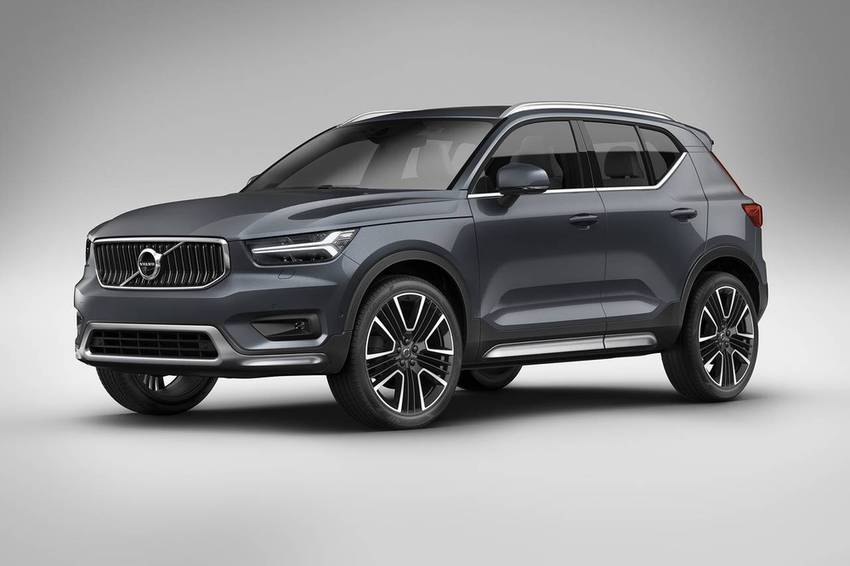 The even more attractive 2022 XC40 is a hip and young addition to Volvo's already trendy SUV portfolio. A 184-horsepower turbocharged four-cylinder engine powers the entry-level T4 model. In contrast, the T5 model has a 248-horsepower turbocharged four-cylinder engine and standard all-wheel drive. The XC40 also comes equipped with a slew of technology, including various driver assistance derived from higher-end Volvo vehicles, such as the Pilot Assist semi-autonomous driving mode. Nonetheless, the XC40 is not entirely flashy. Its intelligently constructed interior has innovative storage solutions. Its spacious cargo compartment earns it a position on our Editors' Choice list. Additionally, compared to German competitors such as the BMW X1 and Mercedes-Benz GLA-class, Volvo's elevated sitting position will appeal to SUV fans. If you're searching for a similarly equipped electric SUV, Volvo offers the XC40 Recharge, which we examine separately.
Volvo's entry-level SUV gets minimal updates for 2022. The XC40 no longer comes standard with a power-operated liftgate, front fog lights, or rear child locks. However, the mid-range R-Design and expensive Inscription versions now have wireless smartphone charging, and purchasers may choose a power liftgate as a separate option on all variants.
#9. Minivan: Toyota Sienna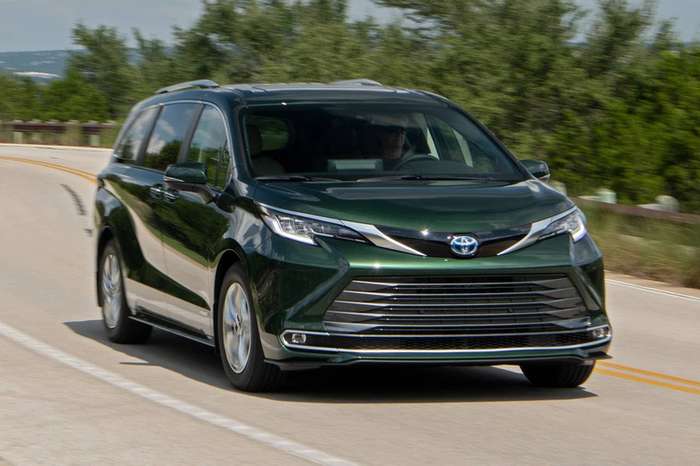 That was Toyota's intention. If the 2022 Sienna is the best, Toyota's resale value seems more of an SUV than a minivan. While the sliding side doors are apparent, the van's strong body sides, roof rack, and flat hood help it mix in with the brand's other SUVs, including the midsize Highlander and full-size Sequoia. What you won't find here is a V-6 or V-8 engine, like you will in those SUVs. Rather than that, the Sienna is only available in hybrid form; front-wheel drive is standard, while all-wheel drive is optional. Consequently, fuel efficiency is above average for the minivan class, while acceleration lags below non-hybrid competitors. While most consumers will like the additional zest provided by the Honda Odyssey's V-6 engine, some may find the Sienna's interior less practical than the Chrysler Pacifica.
Toyota has expanded the Sienna portfolio for 2022 with a Woodland Edition variant. It is equipped with all-wheel drive as standard and has a 0.6-inch raise package for increased ground clearance. Additionally, the Woodland Edition features a suite of accessories designed to aid adventurous purchasers, including a roof rack, a tow hitch, and a 1500-watt power outlet.
#10. LUXURY FULL-SIZE SUV: Lexus LX
The new LX is a sister model to the new Land Cruiser LC300, as was the case with its predecessor. However, the LX has incorporated enough distinctive features to make it stand out from the crowd when seen from the side, such as the noticeable squared-out wheel arches. A massive Lexus grille dominates the flat and high nose, flanked on each side by slim LED headlights. The front bumper's aggressively sculpted bonnet and large air dams complete the look.
The LX has a new design for the rear quarter windows, although the rest of the window line remains the same. Rather than a traditional emblem on the tailgate, "Lexus" is spelled out in capital letters, and a big rear bumper with silver skid plates adorns the back. On top of that, the LX is equipped with a set of 22-inch alloy wheels.
Lexus has done a lot to make the new LX stand out from the new LC300 inside. Compared to other midsize crossover SUVs, the LX's dashboard is distinguished by its dual-screen layout, with a 12.3-inch touchscreen serving as the primary display for multimedia content, a 360-degree video feed, and a smaller, 7-inch screen for off-road statistics and temperature control functions. The LX's starter button has a fingerprint scanner like the Land Cruiser's. Lexus redesigned the center console to include a lower display flanked by vertical air-conditioning vents.
Frequently Asked Questions
What car will hold its value best?
Toyota Tundra being the number one best resale value cars with 70.2% resale value, 2022 GMC Sierra is the runner up with 60.8% resale value, and third, in the list is Toyota Tacoma with 60 points exposing resale value.
What affordable cars hold their value?
Toyota Tacoma and Nissan Titan are the best affordable cars with resale value.
Which car brand has the best resale value in the USA?
Subaru, Toyota Ram, and Dodge have the best resale value in the USA.
What cars do not hold their value?
BMW i3, Nissan Leaf, Chevrolet Bolt, and Audi A8 Plug-in are among the top cars that do not hold their resale value.
What car has the lowest resale value?
BMW i3 is the only car with the lowest resale value.
Conclusion
Vehicle depreciation is practically unavoidable. Recognizing this, we wanted to share the good, the bad, and the ugly in automobiles that retain their worth well – and those that do not. Most automotive research websites are conscientious about what they post to avoid upsetting their dealer clients. Hence, they will only offer you the joyous news.
For years, we've analyzed millions of vehicle listings and other automotive data points to guarantee that we're providing you with reliable information on which to base your judgments. As a consumer advocates, we believe that consumers require and deserve transparency, and we have provided it to you.