Cargo Space Safety: Best Practices for Securing Your Load
Putting some grocery bags in without too much thought is fine, but as soon as you decide to pack for a long trip or camping with equipment, this kind of thinking can be dangerous, not to mention costly. If you're not careful, an unsecured load can cause all kinds of havoc on the road, not to mention the damage it can cause to your vehicle and the goods being transported. That's why it's crucial to follow best practices for securing your load.
If you're not careful about how you load and secure your cargo, it could turn into a missile hurtling down the highway. And that's no exaggeration. Loose cargo that falls off a vehicle can cause accidents and fatalities. So, it's essential to know how to load your cargo correctly and how to secure it properly.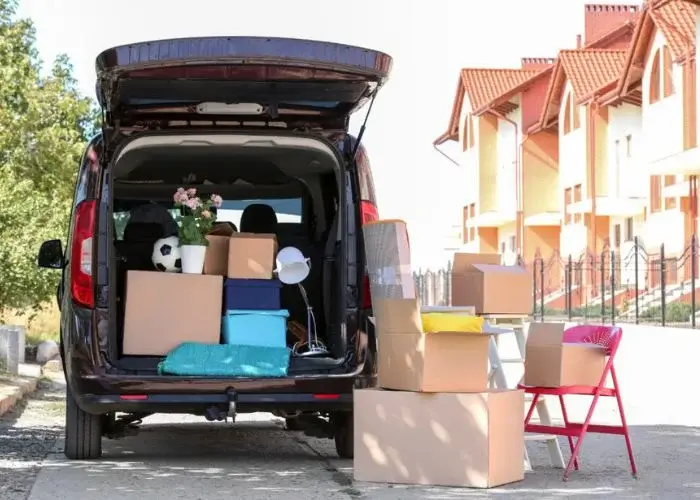 Why is the safety of cargo important?
When it comes to cargo space, it's essential to not only maximize its capacity but also secure your load properly. A poorly secured load can shift or even fall out of the vehicle, creating a hazardous situation on the road. Following best practices for securing your load is critical for any driver transporting goods.
One of the first things to consider is understanding your vehicle's weight limits and cargo capacity. "Overloading your vehicle can lead to many problems, such as decreased fuel efficiency, increased braking distance, and even damage to your vehicle's suspension," says Alex Ross, content editor at Autofiles.com. Once you know your vehicle's limits, it's important to choose the appropriate restraints and loading techniques for your specific load. This includes evenly distributing weight, selecting the right type of restraint (such as straps, nets, or cargo bars), and properly securing each item to prevent any movement.
Regular inspection of your cargo and restraints is also important to ensure that everything remains secure throughout the journey. It's essential to take safety precautions while driving, such as reducing speed, avoiding sudden turns or stops, and maintaining a safe following distance from other vehicles.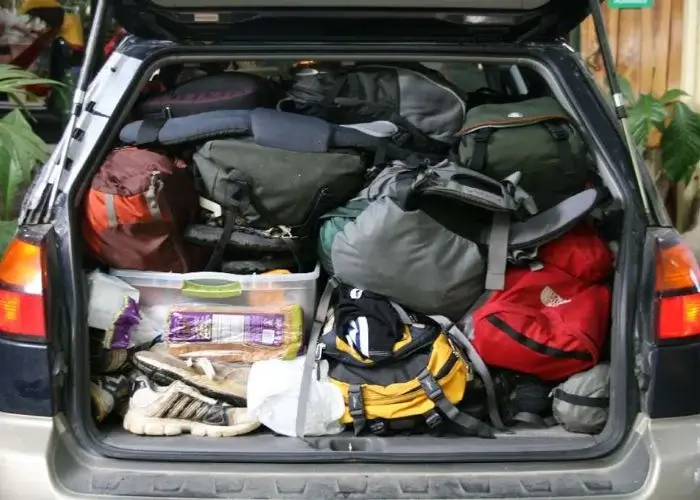 What is the best practice for securing a load?
Loose items can turn into dangerous litter, causing harm to people, vehicles, and the environment. To ensure a safe and responsible journey, securing your load should be a top priority. In this article, I'll provide some tips and best practices for securing your load and keeping everyone safe on the road.
Know your vehicle's weight limit. Every vehicle has a weight limit, and exceeding it can result in accidents or damage to your vehicle. Check your owner's manual or consult the manufacturer's website to determine your vehicle's weight limit.
Use a secure tailgate. Make sure your tailgate latches properly and stays closed. If your load pushes against it, your tailgate should be strong enough to keep it closed.
Balance and strap your load. When loading your vehicle, remember that hitting a bump, turning a corner, or sudden braking can cause your load to shift or tip over. To prevent this, balance your load and use tie-downs such as straps, ropes, or chains. Bungee cords should not be used as primary tie-downs as they are not strong enough to hold many items in place.
Use webbed straps with tightening ratchets. Webbed straps with tightening ratchets are some of the most secure and easiest-to-use tie-downs. Generally, the straps should be rated with a tensile or holding strength twice the weight of your load. Also, ensure tie-downs are in good condition and not ripped or frayed.
Consider cargo netting. Cargo netting is useful for holding smaller, lighter items in place. However, it is not designed to keep heavy items from sliding and shifting.
Use Tie-Down Points. There are several options for tie-down points on a truck bed, such as adjustable tie-down hooks and stake holes. Cargo bars can also help hold items in place and prevent them from sliding or tipping over.
Cover Your Load. Once the load is tied down and the cargo cannot shift, spill, or become airborne, consider covering it with a tarp. Ensure that the tarp is tightly tied down all the way around to prevent it from flying off and becoming a hazard.
You can come up with your own options for these materials and products. You can view most of these recommendations as insights for what you can do to secure the load and prevent dangerous situations or an exhausting clean-up. Just knowing about these options is already good.
What is the most common way to secure cargo?
Cargo nets are an essential tool for keeping your load safe and secure during transportation. According to the Cargo Transportation Safety Organization, cargo nets are one of the most effective ways to prevent items from escaping your truck bed, especially when it comes to lighter items. These nets are rated to the weight of the load, making them an ideal solution for securing items of various sizes and shapes. They are easy to use and can be quickly attached to the hooks or tie-down points on your truck bed or trailer.
Aside from their effectiveness, cargo nets are also versatile and can be used for a variety of purposes. They can be used to hold down items such as luggage, camping gear, and sports equipment. Nets are also great for securing items that are not uniform in shape, making them an ideal solution for oddly shaped items that may be difficult to secure using other methods.
When using a cargo net, it's essential to ensure that it's properly secured and rated for the weight of your load. Cargo nets come in various sizes and strengths, so it's essential to choose the right one for your specific needs. Additionally, it's important to ensure that the cargo net is properly attached to the tie-down points and that it's tightened enough to keep your load secure during transportation.
Safety precautions while driving
Driving with a load can be quite different than driving without one. Not only does the added weight affect the way your vehicle handles, but your driving style can also affect the security of your cargo. In this article, I'll go over some safety precautions to keep in mind while driving with a load and offer some tips for avoiding accidents.
When transporting cargo, driving style can impact the security of the load. Accelerating too quickly can cause the load to shift, as can braking too hard. Driving too fast creates more wind resistance, and turning too quickly can cause the load to tip over. Additionally, rough roads or potholes can cause the load to become unstable. It is important to take these factors into consideration when transporting cargo and drive safely to avoid accidents.
To avoid trouble while transporting cargo, it's essential to secure your load with tie-downs and distribute weight evenly throughout your vehicle. Keeping your load below the top of your truck bed or trailer can reduce wind resistance and prevent lighter items from becoming airborne. Cargo nets are effective for securing lighter items, and defensive driving is crucial. And don't forget to check your load frequently during transport to ensure it hasn't shifted or become unstable.