10 Best Cars With Great Factory Sound Systems in 2022
When looking for your new vehicle, you should prioritize finding one that has a high-quality audio system. This is especially important if you like providing the soundtrack to every trip with a well-selected playlist or if you want to enjoy music with impeccable clarity. Even if you could install a system purchased from a third-party retailer, it could make the most financial and aesthetic sense to go with the manufacturer's established plan.
Suppose you are the sort of person who enjoys listening to music at a high volume while driving. In that case, you may consider a high-quality audio system an essential component of your car. Some people's only available solutions are aftermarket sound systems and speakers.
On the other hand, if you prefer an audio system installed at the factory, you have a wide variety of options for what will be controlled by the entertainment system. Several manufacturers now provide quality sound systems in their vehicles in collaboration with a well-known audio company. This article will discuss the most cars with great factory sound systems installed in the factory in 2022.
List Of Cars With Great Factory Sound Systems in USA
#1. 2023 Kia Sportage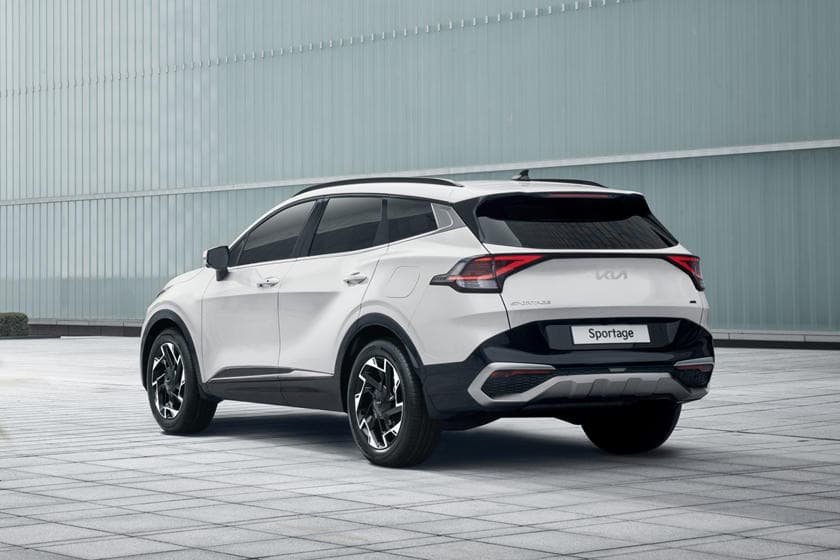 Price: $27,285
Engine: 2.5 L Regular Unleaded I-4
Transmission: 8-Speed Automatic Transmission
Fuel Mileage: 23 mpg city/28 mpg highway
The new Kia Sportage is a versatile crossover that offers a wide variety of trim levels in addition to recently introduced hybrid model options. Its greater size makes it boxier inside but tougher to operate in tight urban situations. The 2023 Kia Sportage is a crossover SUV with five seats and ten different model options for cars with great factory sound systems 2022. The most popular trim level is the SX-Prestige, which has a starting price of $34,785 and comes standard with a 2.5-liter inline-four (I4) engine as well as a front-wheel drive. It is anticipated that this Sportage will get 25 miles per gallon in the city & 32 miles per gallon on the interstate.
The spectacular new external design, larger size, and innovative hybrid & plug-in hybrid powertrains will be introduced for the 2023 model year on the Kia Sportage. Kia is not a luxury brand, but the company continues to incorporate carefully selected, high-quality materials into their cars, making them seem more expensive than their costs would indicate. There is also a large selection of trims, making it simple to locate the one that is most suited to your requirements. The revised Sportage has enhanced handling, which makes it a more enjoyable vehicle to drive.
Additionally, the interior has been expanded and made to seem more appealing. Because of its bigger exterior dimensions, slipping into compact parking places is not nearly as simple. Still, families will enjoy the additional space available for both freight and passengers. Although it is still classified as a small crossover vehicle, its size now places it closer to the larger end of the spectrum.
Pros
Models with hybrid & plug-in hybrid powertrains are now available
Both the cargo space and the cabin are quite spacious
Reasonable regarding its provisioning
Cons
Less efficient in terms of fuel economy than several other prominent competitors
Bold, modern design may be controversial
Also Check: Top 10 Best New Sports Cars Under $50k
2. 2022 Hyundai Tucson
Price: $26,245
Engine: 1.6 L Intercooled Turbo Gas/Electric I-4
Transmission: 6-Speed Automatic Transmission
Fuel Mileage: 38 mpg city & highway
The previous generation of the Hyundai Tucson compact sedan was unremarkable in appearance and undersized in comparison to other vehicles in its class. Hyundai addressed both of these concerns with the brand-new 2022 model. The 2022 Hyundai Tucson now has a wider cabin and a more distinctive exterior design than its predecessor. It offers spacious seating for up to five passengers, with enough storage for their bags.
Even though it has some off-skill, the Tucson shines on the highway and in the city because of its comfortable ride and responsive handling. Even though it is much bigger than its predecessor, the new Tucson is around the same size as the Honda CR-V and the Toyota RAV4. And much like its key rivals, the Hyundai Tucson now comes in hybrid as well as plug-in hybrid variants, each of which delivers outstanding mileage while still being quite practical for day-to-day use for cars with great factory sound systems 2022.
Pros
It's possible to have both plug-in hybrid and hybrid models
Displays on large screens
Elegance and sophistication
Cons
The capacity for towing is limited
There isn't any off-road styling
#3. 2022 Toyota Tundra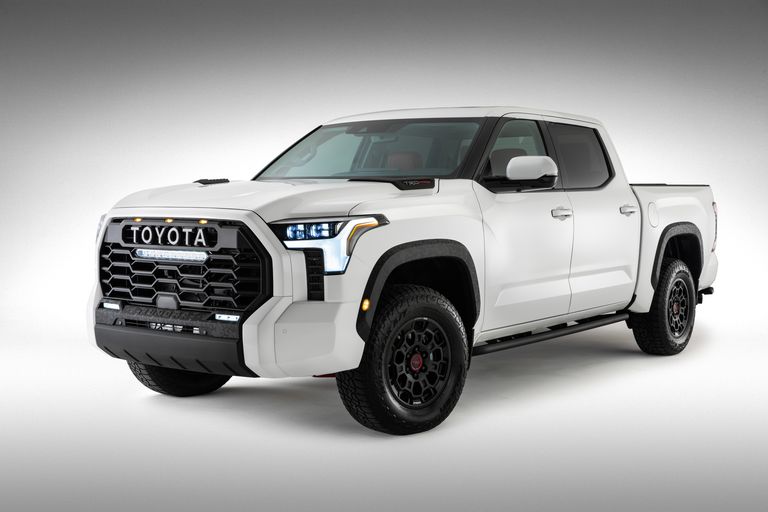 Price: $37,645
Engine: 3.5 L Twin Turbo Regular Unleaded V-6
Transmission: 10-Speed Automatic Transmission
Fuel Mileage: 18 mpg city/ 23mpg highway
The completely redesigned 2022 Toyota Tundra is just a full-size pickup vehicle with upgrades in all areas. It is currently available with two engines, one of which is a hybrid that provides improved efficiency. The ride quality has been improved thanks to adjustments made to the suspension cars with great factory sound systems in USA.
The brand-new infotainment system, which comes with a large touchscreen as an optional option, is more responsive. There are six different trim levels, two different cab configurations, three different bed lengths, and either rear-wheel or four-wheel drive. Because of its variety of possibilities, it is adaptable enough to accommodate either a professional or a domestic setting. However, despite this, it does not have nearly the same variety of settings as its rivals.
The Toyota Tundra has been completely redesigned for this model year. It now has a new hybrid engine as an available powertrain choice. Although it has several safety measures as standard and a redesigned suspension system that makes for a smoother ride, it does not offer as many different configurations or engines as its rivals do. Ten other trim options are available for the five-seater Toyota Tundra pickup truck.
Pros
With a hybrid engine, you get the best of both worlds
The new infotainment system is much superior
An infinite number of built-in safeguards
Cons
Comparatively fewer options than rivals
There are just two options for engines
Rivals' vehicles have a less towing capacity
Also Check: 15 Of The Fastest 4-Cylinder Cars You Can Buy Right Now
#4. 2022 Nissan Pathfinder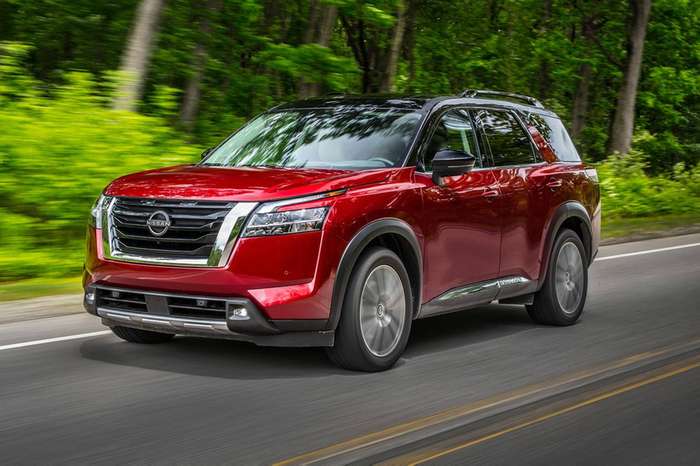 Price: $35,935
Engine: 3.5 L Regular Unleaded V-6
Transmission: 9-Speed Automatic Transmission
Fuel Mileage: 21 mpg city/ 26 mpg highway
The Nissan Pathfinder has just undergone a redesign that resulted in it emerging with an entirely new exterior look, a reworked interior, and an upgraded engine. The Nissan Pathfinder is a midsize, three-row family transporter.
The power comes from a standard 3.5-liter V6 engine, but this time it's paired with an improved nine-speed automatic gearbox that shifts more smoothly. This Pathfinder can also tow up to 6,000 pounds, thanks to the combination of components. When purchasing one of the four available trim levels, customers can choose between front-wheel drive or all-wheel drive.
The Platinum edition, which is the most expensive, has several impressive new technological features. However, even the base models feature an attractively decorated inside with more capacity and up to eight additional seats than earlier models. However, this SUV is not the most extensive family bus nor a rig that is fit for off-roading. On the other hand, it is an excellent and competent all-rounder, with fewer raggedy duds than in the past.
Pros
Nicely polished interior with greater practicality
Many typical active-safety options are available
6,000-pound towing capacity
Cons
Engine options are limited to only one
Capacity for limited off-road use
There is a lot of pressure on the third row of seats
#5. 2022 Lexus NX
Price: $39,425
Engine: 2.5 L Regular Unleaded I-4
Transmission: 8-Speed Automatic Transmission
Fuel Mileage: 25 mpg city/ 32 mpg highway
The brand-new Lexus NX is a small luxury SUV that can accommodate up to five people in its cabin. It features a lovely contemporary and welcoming interior thanks to the use of luxurious accents and striking color choices.
The infotainment system offers a selection between two giant touchscreens, each of which has functions that make it simple to use. The NX is available with a set of different gas engines, a hybrid drivetrain, and the world's first Lexus plug-in hybrid, which has a range of up to 37 miles when operating only on electric power. The product's various configurations make it simple to choose one that suits your requirements, and its reasonable beginning price assures that it will also be within your financial means.
The Lexus NX has been completely redesigned for this model year, with a revamped exterior design, new engine choices, and an improved infotainment system. This is still not a sporty SUV, but the NX stands out amongst luxury SUVs because it offers a great ride, fuel economy, and the most up-to-date technology. It's perfect for people who like it.
Pros
Hybrid and plugged-in hybrid options are available
Large touchscreens for multimedia functions
The journey was really silent and smooth
Cons
Grippy backseats
Although there are more engine options, the vehicle still lacks a dynamic feel
Also Check: Which Cars are Least Likely to Have Catalytic Converter Stolen
#6. 2022 Kia Sorento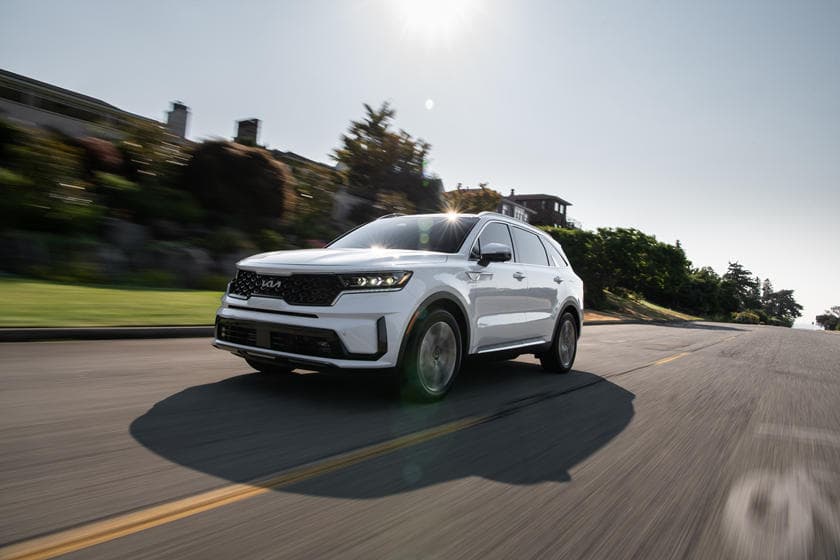 Price: $30,885
Engine: 2.5 L Intercooled Turbo Regular Unleaded I-4
Transmission: 8-Speed Auto-Shift Manual Transmission
Fuel Mileage: 22 mpg city/ 29 mpg highway
Even after undergoing a comprehensive makeover only the year before, the Kia Sorento continues to be one of the most highly recommended midsize SUVs. It provides seating for seven people, several options for the engine, and a lengthy list of standard and optional amenities in a package that is both appealing and priced appealingly. There are 12 different trim levels available for the 6-seater Kia Sorento.
Suppose the Kia Telluride, which seats eight people, is too large and the Kia Sportage, which only has two rows of seats, is too tiny. In that case, the Kia Sorento, which seats seven, could be acceptable. It is not much bigger than well-liked small SUVs like the 2022 Toyota RAV4 and the Honda CR-V. Still, it can accommodate as many as seven passengers inside its cabin. It is equipped with various technologies as standard, including forward-collision warning, automated emergency braking, and other safety technology. This is typical of Kia vehicles.
Pros
Affordability
Features galore!
Plug-in hybrids and hybrids are available
Cons
The third row is congested
Wi-Fi in the car is not available
#7. 2022 Hyundai Palisade
Price: $34,895
Engine: 3.8 L Regular Unleaded V-6
Transmission: 8-Speed Automatic Transmission
Fuel Mileage: 19 mpg city/ 26 mpg highway
With its three rows of seating, the Hyundai Palisade is the company's largest SUV, placing it only above Santa Fe. Several other outstanding family haulers, such the Chevrolet Traverse and Honda Pilot can compete with the Palisade. However, it holds its thanks to spacious interiors for up to eight passengers, highly sophisticated driving behavior, and ample high-tech amenities, many of which come as standard equipment.
Even though it is built on the same chassis as the Kia Telluride, the Palisade borrows numerous design ideas from its more luxurious sister brand, Genesis. It oozes quality and elegance, particularly in its upper trims. It provides high-end features like wheels measuring 20 inches, premium leather, heated seats, and quasi-driving capabilities.
This automobile was built with the utmost care and attention to detail. However, in terms of fuel efficiency, its V6 engine falls somewhere in the pack's center. In addition, the Palisade is better suited for leisurely cruising than it is for energetic performance; thus, drivers who want a more exciting experience behind the wheel should choose sportier options, like the Ford Explorer and the Volkswagen Atlas.
Pros
Unbeatable cost-effectiveness
The cabin is spacious and luxurious, and the technology is simple
Cons
Inefficient use of fuel
The engine lacks low-end power
Also Check: Top 10 New Affordable Cars With Pop-Up Headlights
#8. 2022 Chrysler Pacifica
Price: $38,690
Engine: 3.6 L Regular Unleaded V-6
Transmission: 9-Speed Automatic Transmission
Fuel Mileage: 19 mpg city/ 28 mpg highway
When it comes to minivans, it isn't easy to find a vehicle that can compete with the Chrysler Pacifica. The Pacifica is incredibly spacious and can accommodate as many as eight people, making it one of the most popular vehicles in its category cars with great factory sound systems 2022. Finding a vehicle that can compete with a minivan in terms of interior room, amenities, and utility for the family is difficult.
Additionally, it is pretty abundant, particularly in its higher trim levels. Cargo space? A lot more than what the majority of families will ever need. Additionally, the Pacifica has second-row seats with Stow 'n Go that fold flat into the floor, maximizing the space available for goods. It has a V6 engine that is 3.6 liters in capacity and a nine-speed automated gearbox that shifts smoothly. The Chrysler Pacifica is not precisely a sporty vehicle. Still, it is swift enough to easily keep up with traffic on the motorway.
All-wheel drive is also an option, which is not something you see very often in the minivan segment. There is just one other rival that provides it: the Toyota Sienna. The Pacifica is also the only minivan offered as a plug-in hybrid, with a total range of more than 500 miles and an all-electric capability of more than 30 miles. This feature is exclusive to the Pacifica.
Pros
In this class, the only other option is a hybrid-electric drivetrain
Without a hitch
As if it were an actual library, the large space is very silent and peaceful
Cons
Since the plug-in hybrid system lacks all-wheel drive
Base pricing is more expensive compared to some of the most important competitors
#9. 2022 Ford Escape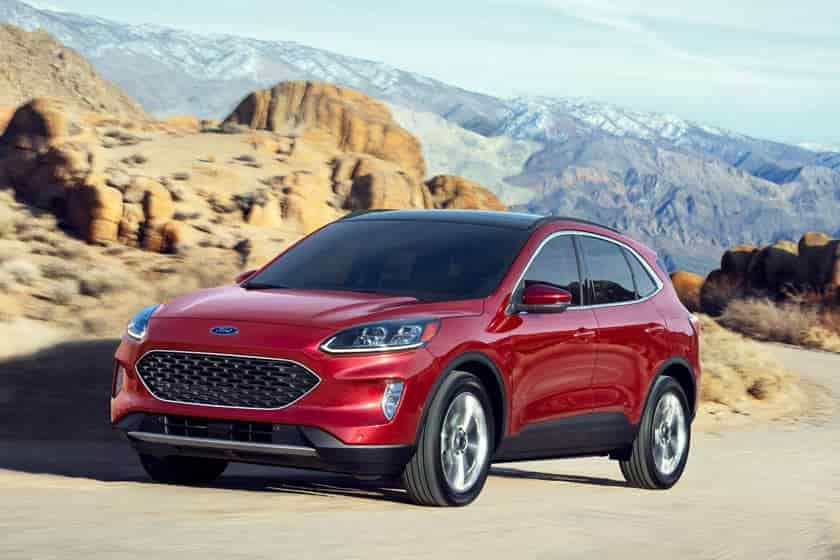 Price: $28,520
Engine: 1.5 L Intercooled Turbo Premium Unleaded I-3
Transmission: 8-Speed Automatic Transmission
Fuel Mileage: 28 mpg city/ 34 mpg highway
The Ford Escape is a small crossover vehicle that is an excellent choice for active families. It has seating for five people and a wide variety of trim levels. Hence, it is simple to locate one that is appropriate for your requirements and spending capacity. There is an option between gas, hybrid, and plug-in hybrid versions of the Escape, all of which provide impressive fuel efficiency. Its high performance in crash tests and its extensive standard safety measures contribute to the vehicle's attractiveness to families. It also has a reasonable pricing, cheaper than its rivals like the Honda CR-V and the Toyota RAV4 for cars with great factory sound systems. One of the positive aspects of this vehicle is that its cabin seems to be more suited for carrying children and animals. On the negative side, it does not have the same high-quality materials as the Toyota RAV4 or the Honda CR-V.
Pros
Without a hitch
An economy based on renewable sources of energy
A wide variety of common safety measures
Cons
Cargo space is limited
Many plastic moldings
Also Check: Top 11 Older Sports Cars With Good Gas Mileage
#10. 2022 Volkswagon Golf GTI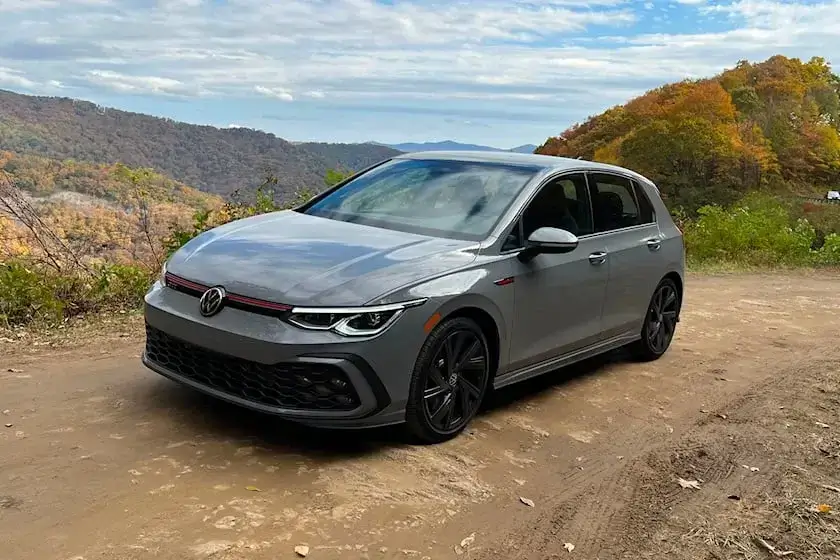 Price: $30,975
Engine: 2.0 L Intercooled Turbo Regular Unleaded I-4
Transmission: 6-Speed Manual Transmission
Fuel Mileage: 24 mpg city/ 34 mpg highway
The Volkswagen Golf GTI is a high-performance hatchback designed for those who like driving. It has excellent acceleration and handling, making it a pleasure to drive on both the straightaways of the morning commute and the twisting roads of the countryside. It has a beautiful interior that is meticulously detailed all around for cars with great factory sound systems in USA. The ultimate Autobahn package offers a genuine premium driving experience. The dimensions of this tiny hatch are on the smaller side. However, it still provides a respectable amount of storage space, making it a flexible option. Even though there is enough for five people, the back seats aren't huge, so adult travelers won't be able to sit there for very long without becoming uncomfortable.
Every trim level of the Hyundai Veloster has more horsepower than the GTI while maintaining a cheaper starting price. There is a choice between a sedan and a hatchback version of the Honda Civic, including the high-performance Type R model with an astounding amount of horsepower. One of our rivals is the Subaru WRX, a fast hatchback equipped with all-wheel drive as standard, making it an excellent choice for driving in inclement weather.
Pros
Invigorated speed
Promptness in action
The cargo room is ample
Cons
Grippy backseats
The absence of AWD
Frequently Asked Questions
What car manufacturer has the best sound system?
Acura, Audi, Luxus, and Genesis are the car manufacturer has the best sound system.
What car has the best sound quality?
Volvo XC90, Audi A3 Sedan, Cadillac CT4 Sedan and Acura MDX are few cars that have the best sound quality.
That cooperation with JBL audio pays off in the form of a great sounding audio system that gives a strong low-end bass response, clear mids, and sharp highs that culminate into a rich experience."
What cars come stock with Bose speakers?
Renault Clio, Mazda 3, Nissan Leaf, Audi A6 and Mazda CX-30 come stock with Bose speakers.
What cars have the loudest speakers?
Chrysler 300 and Lexus LX 460 are the two cars with the latest and loudest speakers.
Conclusion
It isn't easy to find a better way to pass the time than by jamming to your favorite music while driving in your vehicle with the volume turned up. Maybe it's the sensation of being alone with just the music and you while you're in a car, or it's simply because automobiles have excellent acoustics! A vehicle may create a sense of isolation, and this feeling of becoming truly alone with just the music can be pretty relaxing. No of the circumstances, there is unquestionably something exceptional about being in a vehicle while listening to music. They don't follow it. We immerse ourselves in the lilting tones of the piece, allowing us to escape the routine of the daily commute and get engrossed in the song.
When shopping for a new automobile, prospective buyers often ignore the importance of the cars with great factory sound systems in USA. It is not a characteristic that grabs your attention at first glance as a more powerful engine or an enhanced leather inside does. You won't be sorry that you updated your sound once one of your favorite songs comes on or whenever the podcast you will be listening to becomes highly intriguing.