Top 8 Cheap Cars With LED Headlights in 2022
Driving at night requires the use of a powerful set of headlights that can efficiently highlight animals, debris, and approaching traffic. They also help drivers navigate through severe weather and storms. According to the Insurance Institute for Highway Safety, a non-profit organization that evaluates the level of safety provided by newly manufactured vehicles, approximately half of all fatal accidents in the United States take place when it is dark outside, and more than a quarter of these accidents take place on roads that do not have adequate lighting. Installing LED headlights in your car is a fantastic approach to guarantee that the roadway in front of you is illuminated with light that is beneficial for driving. In point of fact, the IIHS assessment takes into consideration the headlights, and it notes that LED lights are a component of the quickly growing headlamp technology.
There are three different kinds of headlights. The majority of automobiles are equipped with the rudimentary halogen system, which consists of the headlight reflecting light off of a mirror located behind the bulb. Light with a hue closer to yellow, which is warmer, is less luminous than light with a hue closer to blue or white. Because their life is close to 1,000 hours, they need to be changed more regularly, despite being quite affordable. White light from high-intensity discharge lamps may go farther and stay longer than halogen beams, but these lamps are more expensive and have lower durability.
LED, which is an abbreviation for "light-emitting diode," is the third kind of light source. LED headlights provide a brilliant white light that dramatically improves vision in the dark. They are the most energy-efficient, maintain a lower operating temperature, and often last for 20,000 hours, which is equivalent to 2.3 years. LEDs are also the most expensive option. Aftermarket conversions are available for automobiles that do not come equipped with LED lights, as well as for older vehicles. These conversions need careful installation and adjustment to guarantee that any glare does not blind oncoming traffic. The following is a list of vehicles that are the greatest cars with led headlights.
8 New Best Cars With LED Headlights in 2022
#1. 2022 Volvo S90
Price: $53,895
Engine: 2.0 L Intercooled Turbo Gas/Electric I-4
Transmission: 8-Speed Automatic Transmission
Fuel Mileage: 23 MPG in the city & 31 MPG on the highway
The Volvo S90 is a luxury sedan that takes great satisfaction in distinguishing itself from its German competitors by offering a unique design inside and outside the vehicle and a comfortable driving experience. Its inside is decorated in a spare Scandinavian design that creates a cozy atmosphere, while the journey itself is peaceful and pleasant, eliminating the need for excitement in favor of unwinding. The B6 engine in the basic model is a mild hybrid, but the S90 Recharge uses a plug-in hybrid motor that generates 455 horsepower and has an all-electric range that is rated at 38 miles by the EPA. The price of the S90 is much lower than that of rival full-size luxury sedans, despite the fact that it comes standard with a variety of opulent and driver-assistance equipment.
Pros
Luxurious lodgings
Seats that are roomy and comfy
There are a lot of typical options
The engines are strong enough to last a long time
Cons
The trunk is small and compact
The learning curve of an infotainment system is steep
Unable to keep up with opponents' quickness
#2. 2022 Toyota Corolla
Price: $21,450
Engine: 2.0 L Regular Unleaded I-4
Transmission: 10-Speed Automatic Transmission
Fuel Mileage: 31 MPG in the city & 38 MPG on the highway
Toyota's 2022 Corolla is a decent small vehicle. Whether you choose the hatchback or sedan body design, the Corolla will amaze you with its comfortable front seats, supple ride, and excellent fuel economy (up to 32/41 mpg city/highway). The cabin is elegant, and the infotainment system, with its large touchscreen, is simple to use. Additionally, the Corolla comes equipped with a comprehensive variety of safety features. We nominated the Corolla as a nominee for our Best Compact Car for the Money category in 2022 because of its impressive mix of quality and pricing and is among the best cars with led headlights 2022.
However, there are a few flaws. The Corolla sedan has a small trunk, and none of the Corolla's engines are very powerful. If you're in the market for a new automobile, look at the 2022 Toyota Corolla. It's easy to get in and out of, has a lot of basic technology and safety measures, and is known for its reliability. With a starting price of about $20,000, the Corolla matches up with its class competitors. Other compacts to consider are the well-rounded Honda Civic, sporty Mazda3, cost-effective Kia Forte, and cutting-edge Hyundai Elantra.
Pros
Touch screen for ease of usage
Some common safety and technology aspects
A smooth and relaxing journey
It's a gas guzzler
Cons
The basic engine is a little sluggish
The trunk that is not too large
Also Check: Top 10 Cheapest Cars With Massage Seats
#3. 2022 Acura NSX
Price: $171,495
Engine: 3.5 L Twin Turbo Gas/Electric V-6
Transmission: 9-Speed Auto-Shift Manual Transmission
Fuel Mileage: 21 MPG in the city & 22 MPG on the highway
The Acura NSX lives up to the tradition of its legendary forebear by providing a driving experience that can stand up to the best supercars currently on the market. For the 2017 model year, the NSX is powered by a sophisticated hybrid engine. Consequently, the car delivers performance that is as exciting as its looks. The NSX Type S will make its debut in 2022, joining the TLX and MDX Type S models as a high-performance alternative. Since 2022 is the last year for the current NSX model to be produced, we might deduce that the next NSX will be electric.
Pros
A well-tuned, muscular drivetrain
It was a great experience
Seats that are both comfortable and supportive
Cons
The infotainment system is clunky
Cabin materials were disappointing
A compact trunk
#4. 2022 Cadillac CT6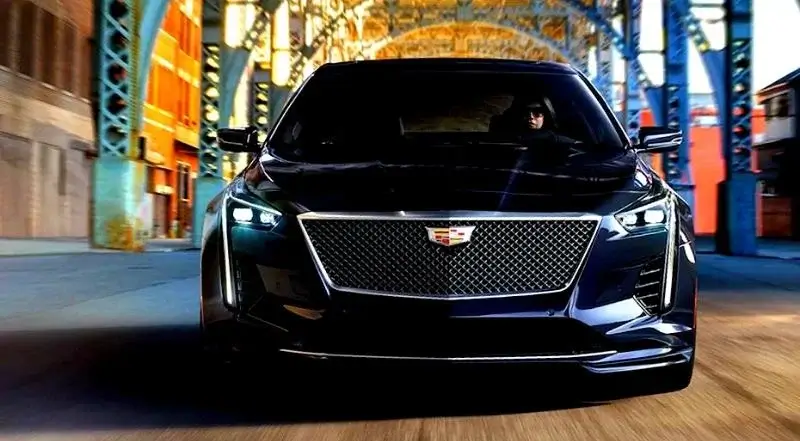 Price: $58,990
Engine: 3.6 L Gas V-6
Transmission: 10-Speed Automatic Transmission
Fuel Mileage: 18 MPG in the city & 27 MPG on the highway
Cadillac, once hailed as the "Standard of the World," seems to have lost how to construct really opulent automobiles, and the CT6 for 2020 is no exception. With that said, the company's vehicles are still enjoyable to drive and benefit from offshoots like the fire-breathing CT6-V. On the other side, If you're in the market for a high-performance vehicle, this is the one for you. All-wheel drive is standard on all variants, and the exterior on all of them is really stunning. Similarly, lower trim levels are less expensive than their more luxurious counterparts. Unfortunately, they can't compete on quality or status with the smaller Cadillac. Even so, the 2020 CT6 is likely to appeal to those who value performance and are loyal to the brand.
Pros
A leisurely trip
A powerful engine range is available
The usual features list is a large one
There is plenty of legroom in the chairs
Cons
Steering that is impossible to control
Some low-cost materials for the home's interior
Informational restrictions are complicated
Also Check: Top 10 Cheapest Cars With 400 HP
#5. 2022 Hyundai Elantra
Price: $21,245
Engine: 2.0 L Regular Unleaded I-4
Transmission: Continuous Variable Transmission
Fuel Mileage: 31 MPG in the city & 41 MPG on the highway
Hyundai unveiled the 2022 Elantra facelift in October of that year. In addition to BS6-compliant gasoline and diesel engines, the new model has a redesigned interior. The sedan is available in two versions that include SX and SX. The 2022 Hyundai Elantra is a cheap cars with led headlights offers a refined motor, polished driving, a user-friendly touchpad, and numerous standard tech and safety systems, but its interior quality and luggage room are only average for the small vehicle class.
Pros
Some common safety and technology aspects
Easy-to-use method for controlling audio and video
Engines that are both quick and efficient
Refined performance and control
Low cost of entry
Cons
Some low-cost materials for a cabin
#6. 2022 Lexus RC-F
Price: $67,295
Engine: 5.0 L Premium Unleaded V-8
Transmission: 8-Speed Automatic Transmission
Fuel Mileage: 16 MPG in the city & 24 MPG on the highway
The 2022 Lexus RC F's aggressive appearance gives away the fact that this V-8-powered coupe is exceptional. The RC F has 472 hp, an adaptive suspension, Brembo 6 brakes, and a limited-slip rear differential while being built on the milder RC coupe (reviewed separately). As a result, it's the best racing car out there. However, in terms of performance and handling, the RC F falls short of cars like the Audi RS5 and the BMW M4. On the other hand, Lexus has a more comfortable ride than the two-door options, which may be an advantage for individuals who want to use it every day. A plethora of driver-assist features are also included in the RC F's basic equipment package.
Pros
Optional engines that are powerful
The anticipated dependability score is impressive
Numerous functions that come as standard
Aesthetically pleasing home design
Cons
High-performance extra-cost engines
The anticipated dependability score is impressive
Many typical features
High-quality interior design
Also Check: Top 10 Best Cars With Ambient Lighting
#7. 2022 Ford Mustang
Price: $28,865
Engine: 2.3 L Intercooled Turbo Premium Unleaded I-4
Transmission: 6-Speed Manual Transmission
Fuel Mileage: 21 MPG in the city & 29 MPG on the highway
In our list of the best sports cars, the 2022 Ford Mustang ranks well. It's a quick and enjoyable car to drive, and the cabin is well-designed and equipped with simple-to-use technology. I like the Ford Mustang. It comes with a variety of strong powertrains and demonstrates the kind of corner-carving agility that makes sports cars so desirable. The Mustang's interior and exterior are stunning, offering a smooth ride and supportive front seats. The backseat isn't particularly roomy, but you can say the same of almost every other vehicle in its class.
Pros
Engines have a lot of power
Handling that's engrossing
Front seats that are comfortable and supportive
The trunk is rather large
Cons
Rear seats that are too small
There aren't many conventional features when it comes to entertainment
#8. 2022 Mercedes-Benz E-Class
Price: $56,000
Engine: 2.0 L Intercooled Turbo Premium Unleaded I-4
Transmission: 9-Speed Automatic Transmission
Fuel Mileage: 21 MPG in the city & 29 MPG on the highway
The 2022 Mercedes-Benz E-class may be a sportier option, but few cars are as effortlessly high-class and high-tech as the E-class. It's not as thrilling to drive as the E53 AMG-tuned sibling, but the ordinary E is a peaceful and tranquil experience. It has a luxurious interior, is amazingly quiet, and is equipped with cutting-edge technology, such as the twin dashboard screens. The E350 sedan has a turbo-four, whereas the E450 has a turbocharged six. This powerful and refined engine is an option for the sedan and comes standard on the coupe and cabriolet models. Regardless of the engine, all body designs provide a comfortable and calm ride that complements their luxurious interiors. In addition to its prestigious position among mid-size luxury automobiles and its inclusion on our Editor's Choice list, the 2022 E-class has a long-range of innovative driver assistance features and cars with led headlights blight.
Pros
A smooth and relaxing journey
Engines have a lot of power
It has a wonderful interior design
Full with cutting-edge technologies
Cons
Less athletic than some rivals
A compact trunk.
Expensive by the norms of the class
FAQs About Cars With LED Headlights
What cars have LED headlight headlights?
Volvo S-90, Toyota Corolla, Acura NSX, and a few more listed above are the cars with LED headlights.
Do most cars have LED headlights?
Many new automobiles, particularly premium ones, now come with LEDs straight out of the showroom, yet over 95 percent of autos still come with halogen headlight bulbs.
Why are LED headlights illegal?
It is unlawful in the United States to use an LED replacement bulb in a vehicle's headlights since the reflector and lens are designed to function with halogens.
Can you replace normal headlights with LED?
The common question is, "Can I use LED or HID bulbs in my factory halogen headlights?". Yes, you can. That's wonderful news.
Are 6000k LED headlights legal?
Headlights that do not meet DOT/FMVSS108 requirements are illegal on American roads. These goods may only be used off-road by specific vehicles restricted to off-street usage and without DOT registration or license plates.