What Are the Most Popular All-Wheel Drive Sedans in 2023?
While sedans are no longer the bestselling type of personal vehicle in North America, having lost that position to SUVs and crossovers, there are still plenty of reasons to get behind the wheel of a sedan.
For starters, they remain the most fuel-efficient of all models. They're more aerodynamic than SUVs, and you get more out of their powertrains.
They can also be safer to drive than bigger models. Even though SUVs create a sense of security, the lower center of gravity offered by a sedan makes it safer to handle turns and high speeds.
Driving an all-wheel drive sedan can make your vehicle even safer. Drivers who have to contend with snowy weather and nasty road conditions know that winter weather can pose real challenges. Ice and snow can lead to spinning wheels and even stop vehicles from climbing hills. It's a challenge even in cities when storms roll in.
If you're in the market for a smart, stylish, safe, and efficient vehicle, these are some of the best AWD sedans on the market in 2023.
Toyota Corolla
The Toyota Corolla is a practical, economical, and feature-rich choice for sedan drivers. It has one of the lowest price points for AWD sedans, so if you're car shopping on a budget, a Corolla should be at the top of your list.
The Corolla offers great fuel efficiency and Toyota's latest safety system. This includes:
Pedestrian detection
Forward collision warning
Lane keeps assist
Nissan Altima
A classic mid-size sedan with just a dash of sportiness, the Nissan Altima comes with standard intelligent all-wheel drive, great features and safety technology, and a smooth, quiet ride. Safety features include:
Radar detection
Four-wheel anti-lock braking
Disc brakes for emergency stops
Front and rear airbags
Vehicle Dynamic Control to reduce the risk of losing control
It comes with all the modern features you'd expect, including a media center with a touchscreen and Bluetooth for Apple or Android.
Subaru Legacy
If you're looking for a smooth ride, a comfortable cabin, and a larger touchscreen for controls, the Subaru Legacy is another price-conscious AWD sedan that's great for inclement weather. The cabin can withstand muddy boots and melting snow, and the safety features will help you feel comfortable and confident during anxiety-inducing weather. The Subaru Legacy makes a great family sedan.
Kia K5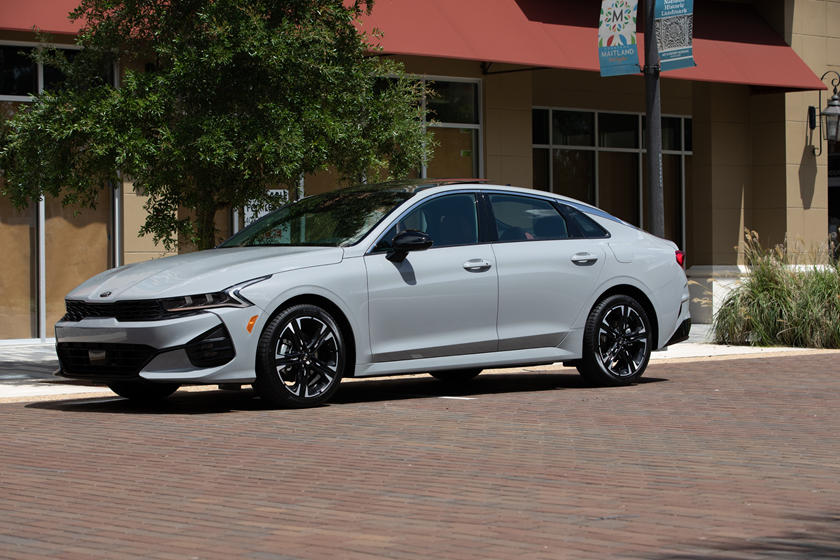 With a quiet, spacious cabin, impressive cargo space for a sedan, and a bold, forward-looking design, the Kia K5 is both a practical and stylish option. On the downside, there is no fuel-efficient hybrid option, so you may have to look elsewhere if you're looking for a vehicle that will cut down on your fuel costs.
Audi S3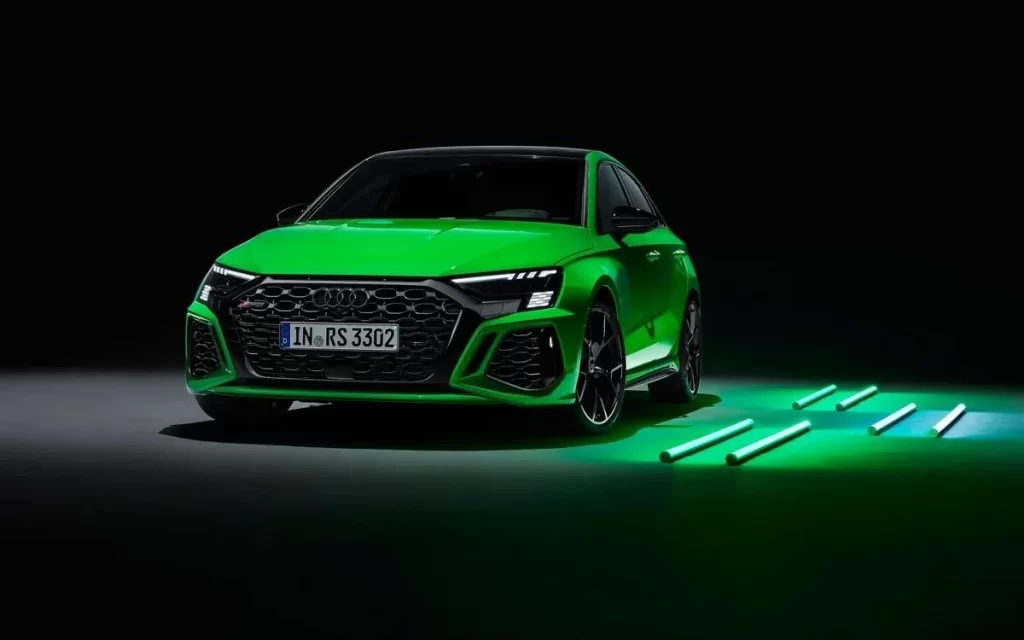 For those looking at the luxury end of the market, the Audi S3 offers agile handling, crisp acceleration, and a luxurious cabin. This is a high-performance model that will satisfy drivers who want a more powerful engine and a bit more of a sporty feel. It has agility, luxury, and a cabin made with first-rate materials.
AWD sedans are a great choice for drivers in places that deal with adverse weather conditions. Check out the bestselling models for 2023.