Things You Should Know About Car Shipping
There are times that you need to ship your car either across the city or across the country. Before you do this, you need to learn what happens when you ship a car. There are many things that you should learn.
Shipping a car can get expensive depending on how far your vehicle is going. It also depends on your car and how heavy it is. There are other important things that you will need to know, as well.
You can do an internet search to find a car shipping company. You could also call A-1 Auto Transport Inc to see what they can tell you. They have been doing this a long time and can help you with most information.
This article will help you to learn all about how to ship your car. It will give you some hints on what questions you should ask. You can also do more research and get information.
What You Should Do
1. Research Companies – You do not want to pick the first company that comes up on your search. You want to research to see which company best fits your situation. There can be many differences between the companies.
The first thing that you can do is read online reviews to see what others are saying about the company. You could also talk to friends and family to see who they recommend. Asking questions of the company is another good idea. 
2. Understand Shipping Types and Costs – There is more than one type of shipping, and each has a different cost. You can ship your vehicle in an enclosed vehicle or one that is an open carrier. Both are good options; you just need to choose which is best for your car.
An enclosed vehicle will be more expensive and there will be fewer other vehicles sharing the space. An open carrier is less expensive but there will be more cars on the carrier. The car will also be open to all the elements such as weather and road hazards.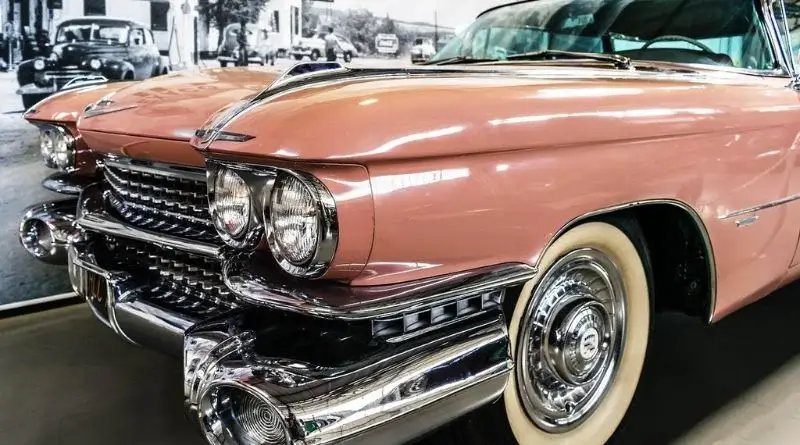 3. Collect Documentation – You will need to have the proper documentation to ship your car. You will need to have proof of ownership such as a title or copy of your registration. Also needed will be insurance information, a driver's license, and all necessary contact information for the sender and the receiver.
This documentation is important to prove that the vehicle belongs to you. You want to make sure that the car will be received by the person that you want to receive it. This way, your car is less likely to be stolen.
4. Protect Your Car and Take Pictures – Clean your car thoroughly and take pictures of any damage that you might find. If there is no damage, document that, as well. This helps to show how much damage was there before and you can document after it arrives, as well.
You also need to make sure that all the fluids are full and that the tires have plenty of pressure. You want to make sure that there is at least a quarter tank of gas in the vehicle so that it can be moved to and from the carrier. All personal items also need to be removed so that they are not lost or stolen in transit.
5. Finding the Right Container – The carrier vehicles come in different sizes. You need to make sure that your vehicle will fit in the carrier. Some of these will carry around six cars.
If you have an oversized vehicle such as a boat or RV, you will need to have a specialized carrier. These carriers will be big enough to hold these bigger vehicles. This will help to protect these oversized vehicles, as well.
6. Paperwork to Know – As you load your vehicle, you will need to sign a bill of lading: https://www.investopedia.com/terms/b/billoflading.asp. This is a contract between you and the shipping company. This shows that they will take responsibility for your car and keep it safe.
You need to make sure that you fill out all the paperwork correctly and in full. You want to make sure that they have the correct contact information for you and the receiver, pickup and drop off locations, and the make and model of your car. They also need to record the condition of your car.
7. Pickup and Delivery – Once you have the vehicle loaded into the carrier, you will be given an estimated time of delivery. This will be different depending on the length of the trip and if the vehicle will go over international borders.
During transport, you should also get text messages and emails from the transport company letting you know where they are at any given moment. They want you to remain informed during every step of the way. This helps to make you more comfortable during transport.
8. Insurance Coverage – One thing that you must do is to check to ensure that the transport company has insurance in case something happens. This should be insurance that is approved by federal law. Every carrier should have this type of insurance.
There can be accidents that occur or other unforeseen circumstances that the carrier cannot control. The carrier should allow you to see the insurance once you ask for it. This way you can see exactly what they are covered for.
9. Document List – Once your car has made it to its destination, you need to make sure that all the documents are reviewed. The documentation should match the documentation was agreed on before the vehicle was shipped. This will include most of the documents that you signed before the vehicle was loaded.
Some of these documents are the bill of lading, the proof of payment, insurance information, confirmation of the vehicle condition, and the invoice or estimate. See here for all the documentation that you may need. If there are documents that are missing or that do not match, you should call the company to find out what is wrong. These documents help you to make sure that your car was properly taken care of. 
10. Make Sure That the Payment is Complete – Once everything has been documented, it is time to make your payment. You need to pay in full according to your agreement that you originally signed. This will finalize your transaction and the transportation of your vehicle.
Conclusion
There are many things that you need to know before you transport your vehicle. You want to know everything in advance so that you are not surprised by anything that comes up. You also want to make sure that the company you choose will take care of your car.