Top 3 Father's Day Gifts in 2023 from Fanttik | Endorsed by NASCAR driver
Father's Day is just around the corner, and it's time to enhance the celebration by finding the perfect gifts for Dad. We all know how important our fathers are in our lives, and this special occasion calls for a gift that reflects their interests and passions. If your dad is a driving enthusiast, then we have the ideal solution for you. We've handpicked the top three automotive accessories from Fanttik that are both practical and thoughtful.
Fanttik, on the other hand, is dedicated to catering to road trip enthusiasts by developing a wide range of automotive accessories. Fanttik will team up with Nascar Xfinity driver – Kyle Weatherman as the Primary Partner and appear at the Nascar race event held at Sonoma Raceway on June 10th.
1. A Smart & Easily Operated Car Dash Cam
Fanttik C8 Ultra DUO Dash Cam, the top gift choice for Father's Day 2023. Imagine embarking on a memorable road trip, filled with laughter, adventure, and unforgettable moments. As your dad drives, you want to have your father focus on the journey ahead, but there's always that lingering concern about unexpected incidents on the road. As a dedicated child, you strive to ensure the safety and security of your dad, especially when he is on the road.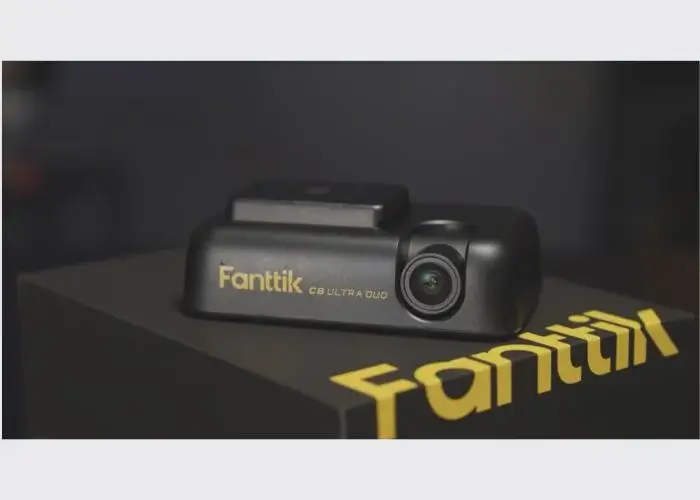 It provides your dad with safety, security, and peace of mind while driving. With its true 4K+1080P front and rear cameras, the C8 Ultra DUO Dash Cam captures high-definition video footage, ensuring every detail is crystal clear. Even in low-light conditions, its super night vision technology guarantees sharp and reliable recordings.
Moreover, this dash cam becomes a reliable witness on the road. Whether it's capturing accidents or monitoring drivers, it provides essential evidence when needed. Installing the C8 Ultra DUO Dash Cam is a breeze, thanks to its user-friendly interface and easy installation process. It comes with all the necessary components and detailed instructions to ensure a hassle-free setup.
With its sleek design, this dash cam not only enhances your dad's driving experience but also adds an extra layer of safety. It acts as a trusted companion on the road, offering peace of mind and protection from potential hazards. This Father's Day, give your dad the gift of safety and security with the C8 Ultra DUO Dash Cam. It's a practical and thoughtful present that will make every drive more secure and enjoyable for him.
Where to buy?
Amazon: Fanttik C8 Ultro DUO dash cam
2. A Compact Tire Inflator with Large LCD
As your dad is busy, he has a never-ending list of responsibilities, and keeping your family safe is always a top priority. Imagine the scenario where your father loads up the car with bags, snacks, and excited children, he notices that one of the tires appears slightly deflated. Instantly, a wave of frustration will waver over his mind.
Therefore, it is why Fanttik's portable X8 Apex tire inflator is the best gift idea to maintain a safe and hassle-free experience. The X8 Apex Tire Inflator comes packed with impressive features. Its 2X faster inflation speed allows for quick tire top-offs, taking less than a minute to inflate 26.3-inch EV and passenger tires. With a powerful rechargeable battery, it provides a wireless continuous runtime of up to 40 minutes, eliminating the need for an external power supply.
Moreover, the X8 Apex Tire Inflator features an accurate LCD digital pressure gauge that displays real-time and preset pressure values, ensuring precise inflation and a safer driving experience.
It is not only practical but also highly portable. Its compact size makes it easy to carry in a car, bicycle rack, or backpack, ensuring your dad is always prepared for tire emergencies. It is compatible with various vehicles, including cars, e-bikes, motorcycles.
Its portability, fast inflation speed, accurate pressure gauge, and compatibility with different vehicles make it the perfect accessory to keep him driving confidently and worry-free.
Where to buy?
Amazon: Fanttik X8 Apex Tire Inflator
3. Cordless Electric Screwdriver Kit
This Electric Screwdriver is a game-changer when it comes to tackling DIY projects and car repairs with ease. As a handy and multitasking dad, he is constantly juggling various home improvement projects, from assembling furniture to repairing automobiles. When working on a DIY project – building a backyard playset or repairing a car. If the nuts or bolts are hard to open or they require extra strength to open them, you know how much manual labor will require. But fear not, because the S1 Pro Electric Screwdriver is about to revolutionize your father's experience.
It makes life a whole lot easier, providing unmatched convenience and precision. The S1 Pro Electric Screwdriver boasts an impressive array of features that set it apart from traditional screwdrivers. With its powerful torque levels of 1.5/3/4.2 N.m and a manual torque of 8 N.m, it can handle a wide range of tasks effortlessly. No more struggling with stubborn screws or bolts – the S1 Pro gets the job done quickly and efficiently.
Furthermore, whether it's assembling furniture, fixing appliances, or working on a car engine, this electric screwdriver provides the necessary power and precision to get the job done right. The S1 Pro Electric Screwdriver is designed with versatility in mind. Its ergonomic design ensures a comfortable grip, reducing hand fatigue during extended use. The long-lasting battery, with its 2000mAh capacity, ensures that your dad won't be interrupted by frequent recharging.
Where to buy?
Amazon: Fanttik S1 Pro electric screwdriver kit