Top 10 Best AWD Turbo Cars Under $10k to Buy in 2022
Turbocharged engines are becoming increasingly popular as governments continue to tighten fuel economy and emissions restrictions for the sake of the environment. People are also on the lookout for the best turbo vehicles for under $10,000.
Previously, turbo engines were only found in the fastest automobiles, but today, turbochargers are found in nearly every vehicle sold. And modern engine architecture is almost synonymous with turbocharging. There are a lot more turbocharged automobiles on the road now than there were previously.
Adding a turbo to an automobile engine is a terrific method to boost its performance significantly. Simply said, a turbo injects more air into the engine's cylinders, which, combined with a little extra gasoline, allows for a larger cylinder explosion.
More power is connected with a bigger blast. Here are some cheap turbo cars under $10,000 for low-budget shopping for individuals looking for ancient turbo autos at a low price.
What Are the Best 10 Turbo Cars Under a $10000?
Modern cars include small turbo in small displacement engines to enhance fuel efficiency, although turbo were once solely used for high-power applications.
Some may claim that displacement is unavoidable, but refusing to enjoy the thrill of driving a turbocharged vehicle is a tremendous mistake.
So, to showcase that great power doesn't have to be the sole province of the rich, we've evaluated some of the cheapest turbo cars with the biggest potential under $10,000.
Read Also: Top 10 New Electric Cars With The Best Range
Just For You: The Best Turbo Cars under $10,000 in 2022
The turbo engine is one of the most popular options for car purchasers these days. The car's engine has been upgraded to provide more power than its siblings, but the cubic capacity has been lowered.
Simply explained, the car provides more power while also providing better mileage, making it a win-win situation for any budget-conscious consumer. Fastest six-cylinder cars are making a comeback in the automotive market in this manner.
Here are the top turbo automobiles under $10,000 that are still accessible for little money for individuals with turbo addiction difficulties or looking to start a new habit.
#1. Mitsubishi Eclipse
Model: 2005-2012
Best Used Price: $5,990- $9,990
Class: Sports Car
Engine: 2.0 L/V4
Top Speed: 133 MPH
From 1990 through 2011, the Mitsubishi Eclipse was one of the top Mitsubishi sports cars. The powerful 4G63 engine drove the first model, which was available with front-wheel or all-wheel drive. The new 2022 Mitsubishi Eclipse Cross boasts plush seats and simple electronic features, but it's not as modern, sophisticated, or upmarket as many of its compact SUV rivals. Because dependability data is not yet available, this car does not have an overall score or ranking. And it has a turbocharged 2.0-liter four-cylinder engine that produces 195 horsepower and can accelerate the car from 0 to 60 mph in less than seven seconds.
Pros
Controls for the infotainment system that are responsive
Seats that are comfortable
Excellent warranty
It is less expensive than its peers
Cons
Infotainment system controls that are responsive
Seats that are relaxing
Exceptional guarantee
It is less costly than its competitors
Read Also: Top 10 New Cheapest Cars With V12 Engines
#2. Subaru Impreza WRX
Model: 2002-2010
Best Used Price: $5,995- $9,500
Class: Compact Car
Engine: 2.5 L/V4
Top Speed: 155 MPH
Subaru's most iconic nameplate, the Impreza WRX, was introduced in 1992. The WRX comes with two excellent engine options. It has a 268-horsepower 2.0-liter four-cylinder turbo boxer engine and a 310-horsepower 2.5-liter four-cylinder turbo boxer engine with 290 pound-feet of torque.
The Subaru WRX has great handling in addition to its performance and practicality. When cornering, it is nicely balanced thanks to its suspension and intelligent torque vectoring.
The WRX ranks among the cheap turbo cars under $10,000 for a reason: it offers a fantastic blend of performance and utility to its customers.
Pros
Excellent control
Seats that is both comfortable and well-bolstered
Cons
Mpg ratings that aren't up to par
Cabin isn't as posh or peaceful as competitors
#3. Ford Mustang SVO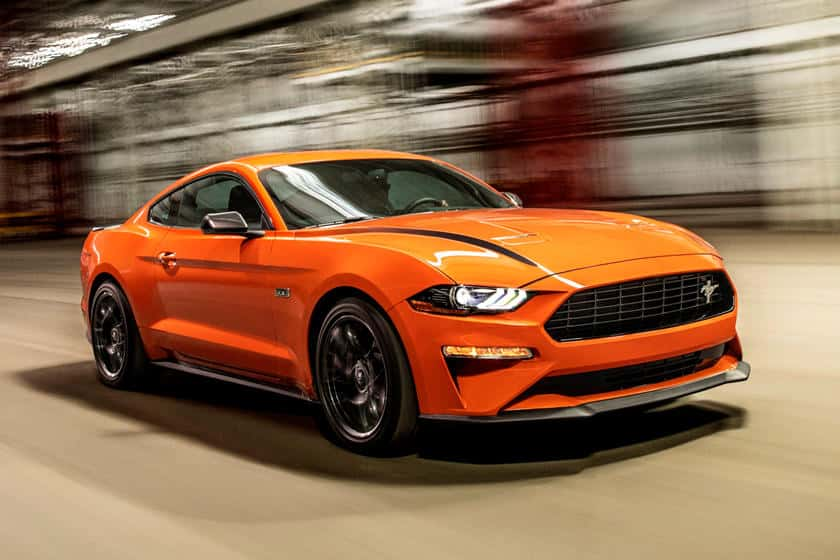 Model: 1984-1986
Best Used Price: $5,000- $8,000
Class: Performance Car
Engine: 2.3 L/V4
Top Speed: 125 MPH
With greater balance and fuel efficiency, the 1984 SVO was a performance champion. A Ford Lima 2.3-liter four-cylinder engine with 175 horsepower at 4,400 RPM powers it. The SVO's athletic personality was also represented in the interior.
The front occupants were kept securely in place with SVO-exclusive seats with aggressive side cushions. Air conditioning, an AM/FM stereo, power windows and locks, and a 5-speed manual transmission were all standard.
If you're looking for an AWD turbo car for less than $10,000, SVO is the best option.
Pros
Power-to-Weight Ratio
Ford performance benchmark
Cons
Sound that is dull
Sensation of steering
Appears to be thirsty
Read Also: Top 10 Best Classic Cars To Buy Right Now
#4. Porsche 944
Model: 1984-1987
Best Used Price: $3,795- $8,899
Class: Sports Car
Engine: 3.0 L/V4
Top Speed: 135 MPH
With top-notch design, nearly perfect weight distribution, a large trunk, and outstanding driving characteristics, the Porsche 944 is one of the best sports cars of its time.
The already entertaining and admired Porsche 944 received a big facelift after several years of manufacturing. The turbocharged 2.5-liter in-line 4 engine in the Porsche 944 Turbo made it even sportier than before.
Today, the Porsche 944 is one of the best-resale turbo cars under $10,000, and a well-chosen example will provide many years of enjoyment to its owner.
Pros
Good deal
Parts are readily available
Practicality and performance
Surprisingly fuel-efficient
Cons
Its galvanized body, it rots
Quality spare parts might be costly
Porsches are rarely inexpensive to repair
There are still a lot of shattered ones about
#5. Mazda RX-7
Model: 1988-1993
Best Used Price: $5,444- $6,995
Class: Sports Car
Engine: 2.6 L/V4
Top Speed: 160 MPH
From 1978 through 2002, Mazda created three iterations of the RX-7, a high-performance and handling automobile. It has a 2.6-liter in-line 4-cylinder turbo engine that produces 135 horsepower and 183 Nm torques which is a major improvement over the basic car.
This is a top-of-the-line vehicle, an uncompromising sports machine for those seeking rotary-engined vehicles. By introducing an independent rear suspension, Mazda improved the rear suspension architecture. The car's handling is better as a result of this.
Pros
Its powerful, smooth-running, high-revving rotary engine
Lightweight chassis that is insanely well-balanced
Its body design is magnificent and timeless
Cons
might be abused
Engines that have been tuned
The expense of rotary maintenance
Read Also: 10 Best 2nd & 3rd Row SUVs With Captains Chairs
#6. Audi TT Quattro Prestige
Model: 2001-2008
Best Used Price: $7,800- $7,995
Class: Sport Car
Engine: 2.0 L/V4
Top Speed: 155 MPH
With only seven model years, the Audi TT is a fairly affordable turbo sports vehicle. The 2.0-liter turbo I4 engine in the Audi TT Quattro Prestige delivers 211 horsepower and 258 lb-ft of torque.
That's a lot of power, especially when combined with the Quattro AWD system. The TT's nimble handling, precise steering, and spirited turbo acceleration make it a standout.
It comes in two versions: a coupé and a convertible, both of which have first-class cabin materials, plush front seats, and a slew of sensible technical features.
Pros
The coupe's hatchback practicality
upscale interior
unusual look
optional all-wheel drive,
outstanding sequential-shift manual transmission
Cons
Expensive with less precise handling than competitors
#7. Volkswagen Golf TDI
Model: 2004-2015
Best Used Price: $3,295- $9,995
Class: Compact Car
Engine: 2.0 L/V4
Top Speed: 134 MPH
No one can forget the Volkswagen Golf TDI when it comes to turbo cars under $10,000, since it has become an iconic name in the field of most-used luxury automobiles.
The Golf TDI is a tiny hatchback with lots of power, thanks to a 2.0-liter four-cylinder turbodiesel engine. The engine has a power output of 140 horsepower and torque of 236 pound-feet. A Golf TDI boasts a top speed of more than 130 mph in safe hands and a highway fuel economy of 42 mpg.
The Golf has long been known for its outstanding performance and handling, and this generation further improved on that.
Pros
Engine performance that is both efficient and cost-effective
Electric power steering that is extremely responsive
Interior design that is sophisticated
Cons
There isn't much room
It's possible to make the exterior styling a little more appealing
Read Also: Top 10 Cars With Heated Steering Wheels
#8. Dodge Neon SRT-4
Model: 2001-2005
Best Used Price: $3,500- $6,990
Class: Sport Car
Engine: 2.4 L/V4
Top Speed: 153 MPH
The Dodge Neon SRT-4 is still quite popular among sports car fans. A 2.4-liter turbocharged four-cylinder engine with 230 horsepower powers the compact sedan.
It comes with stronger brakes, a spoiler that glances at me, and 17-inch wheels, as well as interior improvements such as sports seats.
The best part is that you may choose from a wide range of model years to keep your spending around $10,000 with this turbo vehicle.
Pros
Curves are fun, the brakes are firm
the ride is decent, and the sound system is rocking
Cons
Some low-grade interior components and a lack of elegance
#9. Fiat 500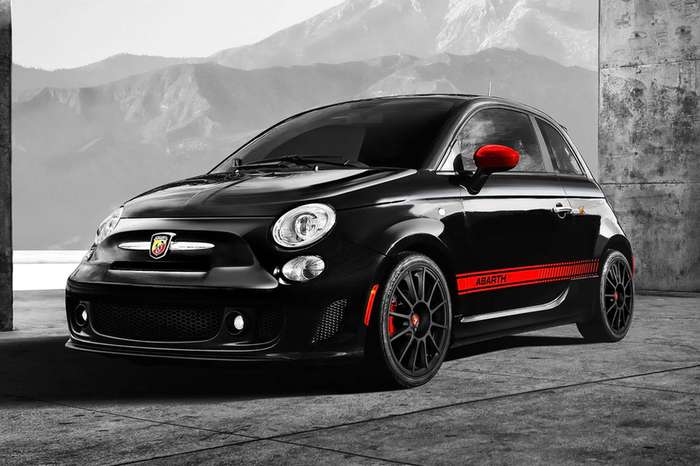 Model: 2012-2015
Best Used Price: $6,998- $9,993
Class: Sport Car
Engine: 1.4 L/V4
Top Speed: 127 MPH
Due to its efficiency, unique shape, and innovations, which are obvious in its design, distinctive body, and versatility in usage, the Fiat 500 has become a true symbol.
It had a rear-engine, four seats, and two doors, and was a suitable choice for the smallest AWD turbo automobiles under $10,000. Its overall length was 2.97 meters, and at the conclusion of this floor plan, there was a 479 cc two-cylinder engine that was air-cooled and had side doors.
Pros
For a Very Low Price, a Big Personality
Comfortable Ride Quality Fits into Tight Spaces
The manual transmission is a pleasure to use
Cons
Slow to Pick Up Speed
Underwhelming Economy of Fuel
Reduced Visibility
Read Also: Top 10 Best New Fastest Sports Cars Under $40K
#10. Ford Taurus SHO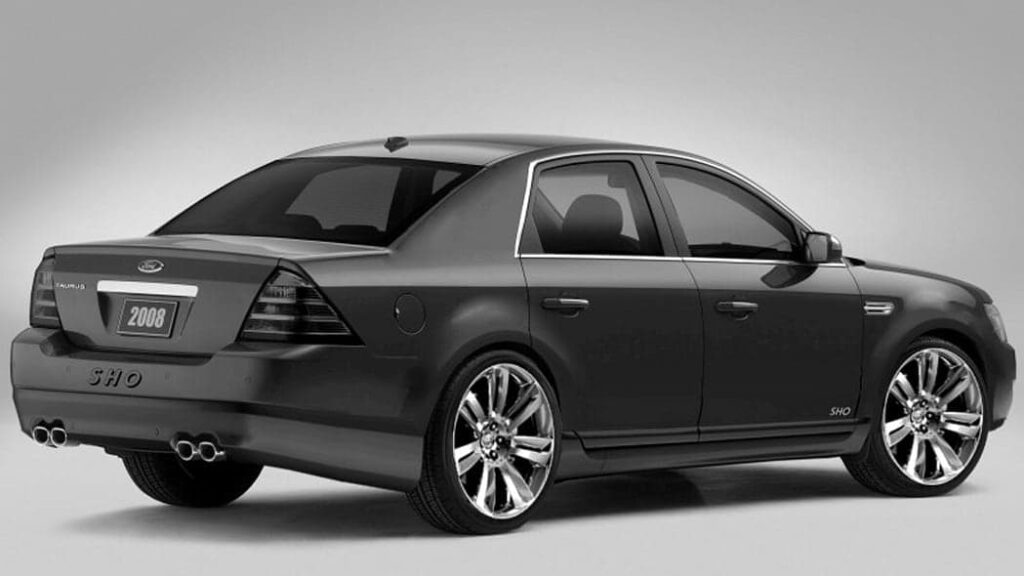 Cam type: Double overhead cam (dohc)
Cylinders: V6
Horsepower: 365 hp @ 5,500 rpm
Torque: 350 lb-ft @ 1,500 rpm
The Taurus SHO was designed as a low-profile, performance-oriented sports sedan for drivers who require the space and capability of a four-door full-size vehicle. The new 2010 Taurus SHO is powered by a 3.5-liter EcoBoost V-6 engine with dual turbochargers. When compared to larger, normally aspirated engines, this sophisticated powertrain produces an estimated 365 horsepower at 5,500 rpm and 350 ft.-lbs. of torque at 3,500 rpm, resulting in dramatically better power, torque, and fuel economy. This is also the most powerful EcoBoost engine offered by Ford.
"The new Taurus SHO maintains the original sleeper sedan recipe while adding all-new luxury interiors, convenience features, and technologies to an unmatched combination of power and fuel economy.
FAQs
Where can I find the greatest turbo vehicles for around $10,000?
You'll never be able to find a new Turbo automobile for less than $10,000. However, if you're looking for the best-used cars, you have a lot of choices. You can start by determining your budget and requirements, and then compare all of the available possibilities, including online and retail websites. Then, without fuss, negotiate the dealer's offer, ideally for under $10,000 turbo automobiles.
Is it worthwhile to invest in the greatest turbo vehicles under $10,000?
It all relies on your preferences and financial constraints. First, inspect the used turbo automobiles for damage. You can do well for the vehicles if you can efficiently utilize or recycle these used autos.
Last Thoughts
Hopefully, this list has given you some fresh car options to consider. There are a few oddballs on our list, but we wanted to highlight vehicles that don't get enough attention.
That concludes our list of cheap turbo cars under $10,000. Any car is reasonably priced and should fit into most budgets. We hope our list of awd turbo cars under $10k has been helpful in narrowing down your buying options, and we wish you success with your new vehicle. Consider these possibilities when shopping for a car, and we hope you locate the greatest turbocharged vehicles.
Which vehicle is your personal favorite? Do you own another vehicle that would be suitable for this list? Please let us know in the comments section below!
Good luck with the new automobile orders!