Top 8 Older Trucks With Good Gas Mileage For 2023
There are several factors to consider before purchasing an older truck that has good gas mileage. For starters, what will the truck be used for? Are you going to use it for commuting or carrying bulky items? The answers to these questions will ultimately determine the sort of vehicle you purchase. Many people will prefer older trucks with good gas mileage and it appears that more people are doing so these days. The benefit of a truck is that it is a multipurpose vehicle. You can use them to assist your friends in moving, for day-to-day tasks, or even to be sporty. Fuel economy, on the other hand, is a common issue for trucks of all sizes and powertrains.
Pickup trucks are noted for their tough characteristics and ability to complete difficult tasks. Despite being powerfully functional vehicles, pickup trucks consume a significant amount of gas. Every year, automakers compete to see which of their pickup trucks can consume the least amount of gasoline. Using diesel fuel, creating a hybrid, or using a particular design is all common ways to improve pickup truck gas mileage.
Pickup trucks are increasingly being used as day-to-day family transporters and tow vehicles for weekend toys. They have become aspirational vehicles for purchasers seeking an exclusive premium vehicle as a result of ongoing advancements.
However, there has never been a better moment to invest in older trucks with good gas mileage because there is something for everyone. However, despite an abundance of choices, prices have constantly risen. Here's a guide to help you get the most value for money when it comes to trucks.
Here are 8 of the best older trucks with good gas mileage
#1. The Chevrolet Silverado 1500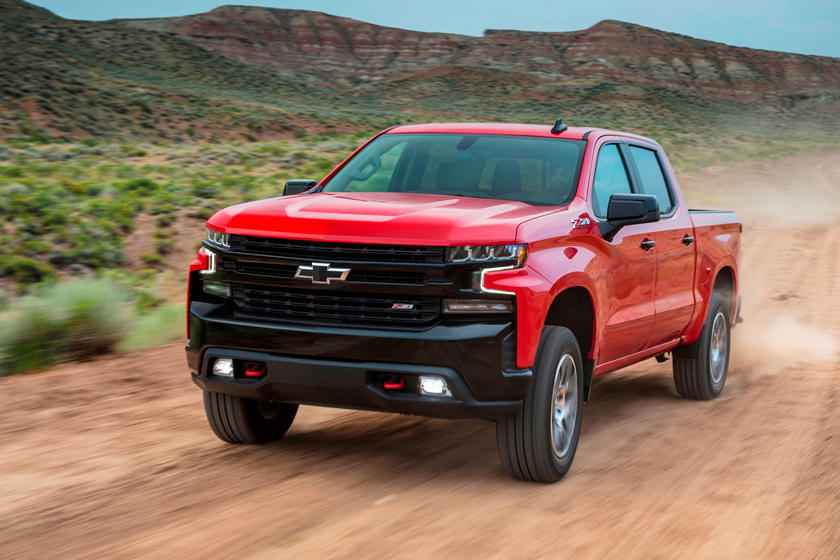 Specifications:
Horsepower: 277 – 420 hp
MPG: 15 – 27 combined
Seating: 3 – 6
Engine: Gas, Diesel
It is a full-size truck that comes in a variety of trim levels and combinations for 2021. It comes in three cab types, three-bed lengths, and five engine options with different transmissions. There are plenty of options with the Silverado. It has considerable towing capacity and, thanks to four-wheel drive and particular trims, is also capable in the dirt. On the flip side, the Silverado's interior is significantly less spectacular than competitors', and the ride is harsher. The interior of the Ram 1500 is more appealing, with higher-quality materials and a smoother ride across the lineup. The Ford F-150 also provides a more luxurious experience, with a more regulated ride and larger towing capacities. The Silverado strikes a good balance between interior space and price.
Likes
Rides up to three tones
Upgrade to a hybrid vehicle for a reasonable price
It drives "normally" with no drivability issues
Hybrid batteries come with an eight-year/100,000-mile warranty
Dislikes
The battery pack restricts storage on the second row
The starting price is $39,000
#2. GMC Sierra 1500
Specifications:
Remote Engine start
Hill Descent Assist
Start/Stop System
Front Cooled Seats
In-Car WiFi
Android Auto
Apple CarPlay
Remote Engine Start
Front and Rear Heated Seats
Fog Lamps
3 year / 36k mi Basic Warranty
The GMC Sierra 1500 is a capable full-size vehicle with comfortable front seats and a stylish cabin. It has strong towing capacities and can carry a large payload, but it lacks the riding quality of competitors. The GMC Sierra 1500 is a 5-seater with six trim options to choose from. The AT4 Crew Cab Short Bed 4WD, which starts at $56,395 and comes with a 5.3L V8 engine and Four Wheel Drive, is the most popular style. This Sierra 1500 is expected to get 16 miles per gallon in the city and 21 miles per gallon on the highway.
Likes
Engines that is extremely powerful
Cabin in the woods
Interior with plenty of space
Dislikes
Touchscreens for small displays of information
Standard safety is limited
Also Check: Top 10 Best New Sports Cars Under $50k
#3. Toyota Tacoma 2013
Specifications:
Engine-2.7-liter inline-four
Power- 159 hp @ 5200 rpm
Transmission- 4 speed automatic transmission
Doors- 2
Seats- 4
$23,900 with a 25 MPG rating
The 2.7-liter inline-four engine in the 2013 Toyota Tacoma achieves 25 mpg. They have a blue book value of roughly $14,000 and a manual transmission option. The Tacoma has a towing capacity of 3,500 pounds and only 160 horsepower, but it's a good choice for basic transportation and general truck operations. Toyota Tacoma 2013 is one of the older 4×4 trucks with good gas mileage. Even with a full truck bed and a trailer loaded with bikes (well, perhaps two at most), the Tacoma manages to reach motorway speeds without breaking a sweat. Of course, if you do everything, your mileage will decrease.
Likes
For the class, this is good gas mileage
Superior cabin quality to competitors
The roomy rear seats of the Tacoma Double Cab
Dislikes
The brake pedal has a sticky feel to it
#4. Ram 1500 Ecodiesel 3.0-liter V6 (2015 model)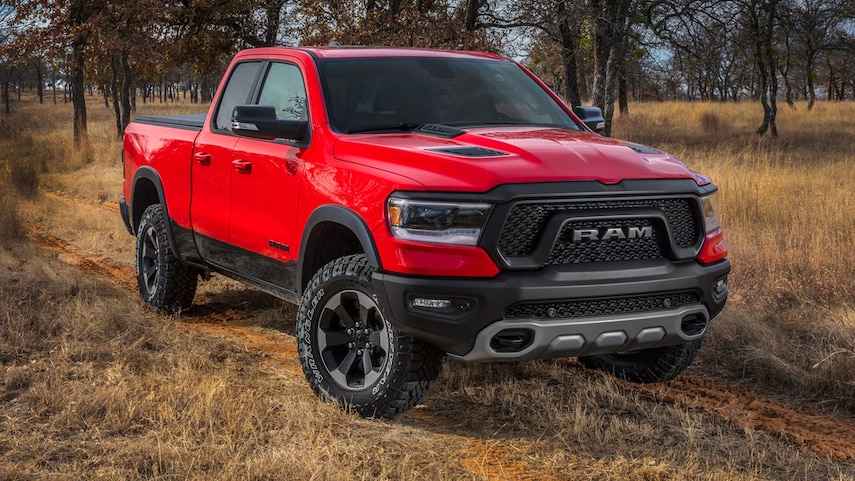 Specifications:
Fuel economy of 27 miles per gallon
HORSEPOWER- 240-395
DRIVETRAIN- 4WD, RWD
SEATING- 2-6
$20,900 EPA-estimated
This truck had high expectations from Dodge's RAM division, which advertised it as a 30 MPG economical workhorse. With a 240-horsepower 3.0-liter diesel engine that only gets slightly better mileage than the previous RAM, it's hard to see why you'd choose this truck over the previous. Drive both and decide which you prefer. Because the engines are different, it's possible that the 3.0-liter engine will perform better and more smoothly. It all boils down to personal preference. However, like other good older small trucks with good gas mileage (MPG), it's a worthy choice.
Likes
V6 and V8 engines with a lot of power
Cabin with a view
Very comfortable ride
Dislikes
There are a few safety features.
In comparison to competitors, it has a lower towing capacity
Also Check: Top 10 Best New Fastest Sports Cars Under $40K
#5. 2015 Ford F-150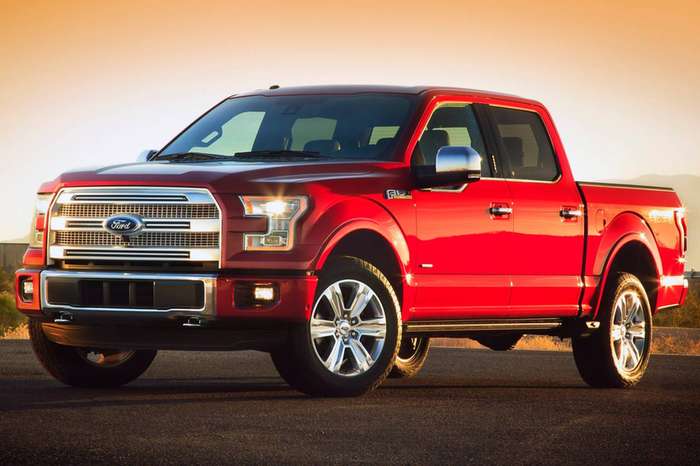 Specifications:
2.7-liter V6 with 26 MPG
Gas Mileage- 18 mpg City/25 mpg Hwy
Engine Regular Unleaded- V-6, 3.5 L
Passenger Capacity- 3
Passenger Doors- 2
MSRP-$26,030
If you want to discover an F-150 that can make this list, you can't go too far back in time. It is, however, conceivable with the 2015 model, which has a smaller Ecoboost engine. The fact that it still produces over 300 horsepower while maintaining a low cost and good mileage is astounding. For other customers, the decision has already been made for them because F-150s are recognized to be the greatest pickups on the market.
Likes
Excellent new 2.7-liter V-6 EcoBoost engine
The right balance between performance and efficiency
The ride quality has vastly improved
Pickup bed with a lot of skills
Dislikes
There aren't many physical indications of its extreme body
Aluminum has the potential for higher repair costs
J2807 reduces the maximum payload and towing capacity (for everyone)
#6. 2017 Honda Ridgeline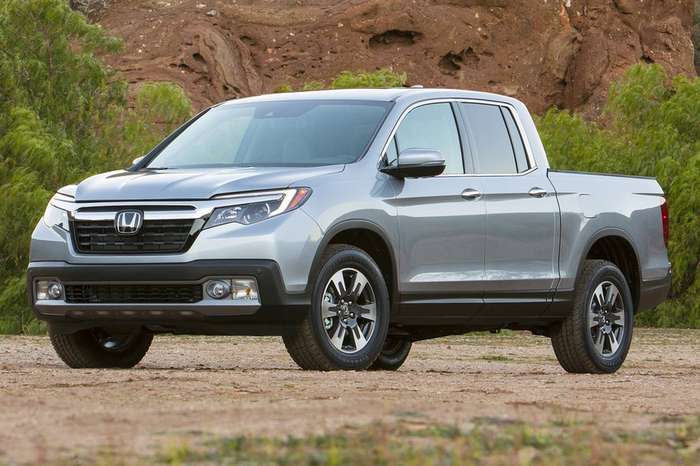 Specifications:
Gas Mileage18 mpg City/25 mpg Hwy
Engine Regular Unleaded V-6, 3.5 L
Drive train- All Wheel Drive
Passenger Capacity- 5
Passenger Doors- 4
Estimated Price- $31,000
When it comes to inflation, you'll notice that the Honda Ridgeline is the only brand new truck on this list. You might want to wait a few years to buy one because it's still new, but if you do, you'll get a 3.5-liter V6 engine that produces roughly 280 horsepower and gets 26 mpg. The truck is also capable of towing up to 5,000 pounds. All of this combines to make the Ridgeline one of the best trucks for everyday use as well as carrying a boat or trailer into the mountains. The MSRP is roughly $29,500, however after a few years; keep an eye out for them.
Likes
The most innovative and practical truck bed
Excellent driving skills
The fuel economy has improved.
Finally, a high-quality interior with the traditional truck appearance
Dislikes
The off-road utility can be limited by ground clearance
When compared to competitors, it's quite pricey
Also Check: Top 10 Best Classic Cars To Buy Right Now
#7. VW Rabbit Pickup Truck
Specifications:
1.6-liter diesel, the early 1980s
HORSEPOWER-170
SEATING-5
45 miles per gallon
An early 1980s American-built Volkswagen Rabbit Pickup might be the best older truck with good gas mileage (mpg) ever. People have reported discovering these for approximately $10,000, which may seem high for a truck constructed in the 1980s on a passenger car base, but your ears may perk up when you learn it has a 1.6-liter four-cylinder diesel engine that gets 45 mpg, it is one of the older diesel trucks with good gas mileage. You would assume it's not powerful enough to pull much, yet the Rabbit Pickup is legally capable of towing at least 1100 pounds. Since this truck has exceptional safety ratings, the risks of getting injured in a truck accident are lower
Likes
a joyful performance
Second-row seats are quite roomy
Electronic stability control is standard
Exceptional safety ratings
Dislikes
Not as fuel-efficient as some of the leading competitors
#8. GMC Canyon 2016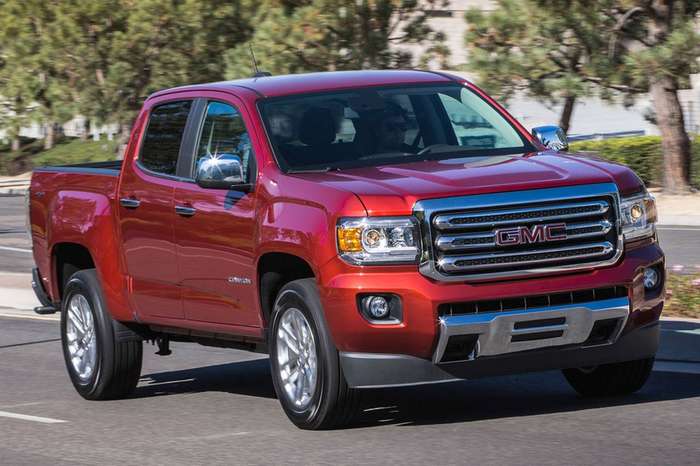 Specifications:
HORSEPOWER-181-305
SEATING 2-5
27 MPG for $29,000
25-liter inline-four
The 2016 GMC Canyon is one of the older trucks with good gas mileage and reliable truck on our list. There are two engine options under the hood, but if you want the best fuel economy, you'll need the 2.5-liter inline-four. It only has roughly 200 horsepower, so don't expect it to set any speed records, but it does get better gas mileage than a newer Honda.
Likes
Power and acceleration are excellent
Interior materials of superior quality
Features that are easy to use
Dislikes
Front-seat support is insufficient.
Extended Cab's cramped rear seats
FAQs
Do it is hard to discover a fuel-efficient truck?
Finding a specific type of older truck on the used market can be challenging, but finding one that is fuel-efficient might be much more difficult. Fortunately, there are alternatives. Although the gas economy won't be as fantastic as it would be in a regular automobile, you still have an opportunity to discover something that isn't a gas guzzler.
Do bed coverings for pickup trucks help gas mileage?
The greatest approach to enhance the truck's fuel economy, according to several experts, is to add a quality cover. It helps reduce aerodynamic drag and improve gas mileage by up to 10%.
Is it true that lowering a truck increases its mpg?
Lowering a truck improves gas mileage significantly (less than two miles per gallon) by bringing the wheels closer to the front of the automobile and preventing air from passing through. This may affect the truck's performance and necessitate extra tyre and lift system modifications.
Is it possible to get a truck that gets 30 miles per gallon?
The GMC Sierra, the Ram 1500 with the twisting engine, and the Silverado with Dynamic Fuel Management are the pickup trucks that can achieve 30 mpg.
On a Duramax, how can you achieve 30 mpg?
Tips for Getting More MPG If at all possible, avoid idling your truck for long periods of time. Idling consumes a lot of fuel and reduces your gas mileage. Don't slam on the brakes. Keep an eye on your tire pressure. Maintain and service your Duramax truck on a regular basis.
How much mileage should a used pickup truck get?
As a general rule, the fewer miles you have the better. Look for a truck with less than 100,000 kilometers if you want a gas engine. Less than 200,000 gallons of diesel would suffice. You could go for a higher mileage truck, but you'll have to pay more attention to the truck's general condition.
Is there a connection between ride height and mpg?
In the same way that raising a pickup truck harms high-speed mpg, lowering a car increases it. It won't make as much of a difference as a 6′′ lift on a truck, but if you do a lot of interstate travel (especially at speeds of 75 mph or higher, you could just go slower for the same benefit), it might be visible.
Is it possible to reduce your car's mileage?
To minimize the number of miles driven in a car, you just reduce the amount of time you spend driving it, either partially or entirely, depending on what other modes of transportation you can discover. Others have sufficiently replied if you wish to reverse the odometer.
Conclusion
Finally, whatever truck you choose, make sure it can perform the tasks you require. If you're dragging horses, other trucks, or houses, the sooner you realize 20 miles per gallon is a stretch, the easier it will be. Otherwise, your alternatives for ordinary everyday travel to multiple job sites are substantially broader.