ALL ABOUT THE 2022 NISSAN ROGUE
The Nissan Rogue is a compact SUV that is expected to be the company's best-selling car in 2022. The additional comfort, storage capacity, and accessible technology so much that it can be moved towards the top of the compact SUV rankings after it was updated last year. This latest-generation Rogue gets a new engine for its sophomore year, which is more powerful and promises better fuel economy.
This new 1.5-liter turbocharged three-cylinder engine produces 201 horsepower and 225 pound-feet of torque, which is a 20-horsepower and 44-pound-feet increase over the old 2.5-liter four-cylinder engine. Nissan's variable compression ratio concept is also included. It can adjust its compression ratio in real-time, as demonstrated on the Altima car, allowing it to improve fuel efficiency or engine output depending on the situation.
ROGUE INTERIOR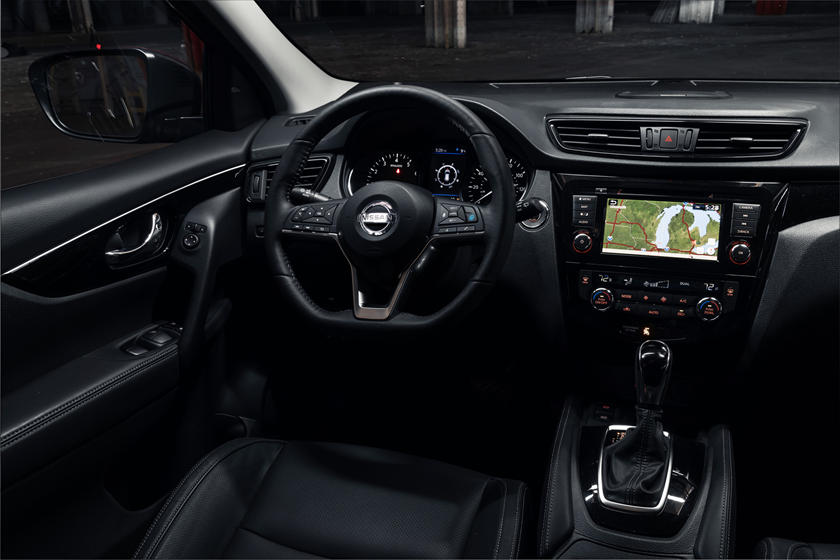 Although there are some plastics in the basic trim, they have a high-quality look and feel. Higher trims add opulent touches like wood embellishments. The cabin is posh in general.
Read More: 2023 Nissan Z Review, Pricing, Specs & Release Date
Rogue Infotainment, Bluetooth, and Navigation
The Nissan Rogue is loaded with technology, including some that are uncommon in compact SUVs, such as wireless Apple CarPlay (Android Auto still requires a cable). The touch screen provides useful physical controls, but reviews are split on the visual quality, and the system may be finicky when reacting to voice requests.
Standard infotainment features: An 8-inch touch screen, a four-speaker stereo, satellite radio, two USB ports, Bluetooth, Android Auto, and Apple CarPlay are among the standard infotainment amenities.
Available infotainment features: A 9-inch touch screen, wireless device charging, a Wi-Fi hot spot, two second-row USB ports, navigation, and a sound with six or ten speakers are among the available infotainment options.
Other features: A 12.3-inch digital gauge display, remote start, proximity keyless entry, a panoramic sunroof, and dual- or tri-zone automatic temperature control are among the other options.
ROGUE CARGO SPACE
The area behind the back seats in this car is 31.6 cubic feet. The SL and Platinum trim levels, which offer Nissan's Divide-N-Hide customizable cargo floorboards, expand this to 36.5 cubic feet. In any case, the Rogue has one of the biggest cargo spaces in the small SUV class, with 74.1 cubic feet of room behind the front seats.
ROGUE ENGINE
The vehicle's only engine is a 1.5-liter three-cylinder with 201 horsepower, which is plenty for getting about town. While it's more competent than the Rogue's previous four-cylinder, it can be difficult to accelerate to highway speeds or pass other cars on the highway. Under strong acceleration, the engine also drones. The continuously variable automatic transmission (CVT) accurately replicates the shifts of a typical automatic transmission. It runs smoothly, although it isn't always on schedule.
Read More: 2022 Nissan Frontier Full Review: Specs, Prices & Features
ROGUE GAS MILEAGE
In its standard configuration, the Rogue gets 30 mpg in the city and 37 mpg on the highway, according to the EPA. All-wheel drive reduces to 28 mpg in the city and 35 mpg on the interstate, but those are still excellent results for the compact SUV class.
ROGUE SAFETY
The 2022 Rogue received a four-star overall safety rating from the National Highway Traffic Safety Administration, with four stars in the frontal collision and rollover tests and five stars in the side impact test. As of this writing, the Insurance Institute for Highway Safety has not given the 2022 Nissan Rogue a rating. The IIHS, on the other hand, designated the 2021 Rogue a Top Safety Pick+, which is the organization's top accolade.
ROGUE PRICING
The MSRP (Manufacturer's Suggested Retail Price) is around $26,850. The S 4dr SUV (1.5L 3cyl Turbo CVT) is another option, starting at $26,850. Starts at $28,350 for the S 4dr SUV AWD (1.5L 3cyl Turbo CVT).