10 Best Electric Cars Under $40k For 2022
Electric vehicles are becoming more prevalent over time, to the point that the majority of drivers don't even give EVs a second look when they see them on the road. Nearly every major carmaker already offers or will very soon sell an all-electric model, and others are making pledges to provide at least one electric vehicle (EV), plug-in hybrid vehicle, or other low- or zero-emissions vehicle over the next several years.
Electric cars are still, on average, more costly than their gas-powered counterparts, despite the fact that they are more widespread. Even mainstream offers from companies such as Kia, Hyundai, Honda, and others are more costly than the vast majority of customers anticipate paying. We're not even talking about luxury brands like Porsche and Audi, who are known for charging premium rates for their products. However, there are now a large number of new electric automobiles available for purchase at prices that are not prohibitive. We have compiled a list of best electric cars 2022 under $40k in total.
Best Electric Vehicles Under $40,000 in 2022
Must Check: Top 10 Electric Cars With 300 Mile Range
#1. 2022 Chevrolet Bolt EUV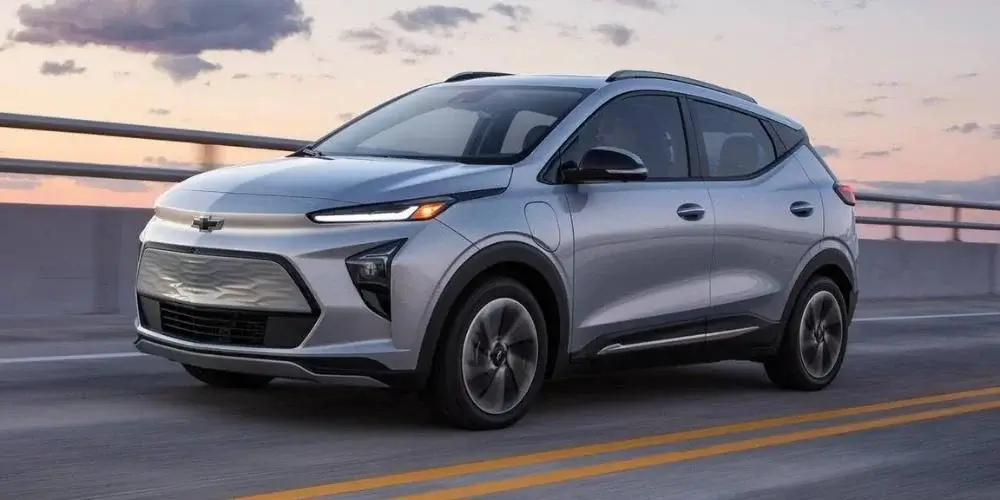 Price: $32,495
Engine: Electric
Transmission: Automatic Transmission
Fuel Efficiency: 131 MPG in the city, 109 MPG on the highway, and 120 MPG combined
The Chevrolet Bolt EUV improves upon the conventional Bolt EV by eliminating the primary complaint of Bolt EV buyers: a small backseat. Its all-electric drivetrain is efficient (247 miles per charge) and simple to operate. People on a tight budget who are in the market for a new electric cars under $40k should find it attractive. The Chevrolet Bolt EUV is available in two distinct trim levels and can seat up to five people. The Premier is the best-selling trim, and it can be yours for as little as $38,995 with an electric motor and front-wheel drive. Even in stop-and-go traffic, the Bolt EUV accelerates quickly. You can whizz about town in style with this little electric vehicle. The Bolt EUV has a range of over 200 miles, so it's suitable for longer journeys as well.
#2. 2022 Hyundai Ioniq Electric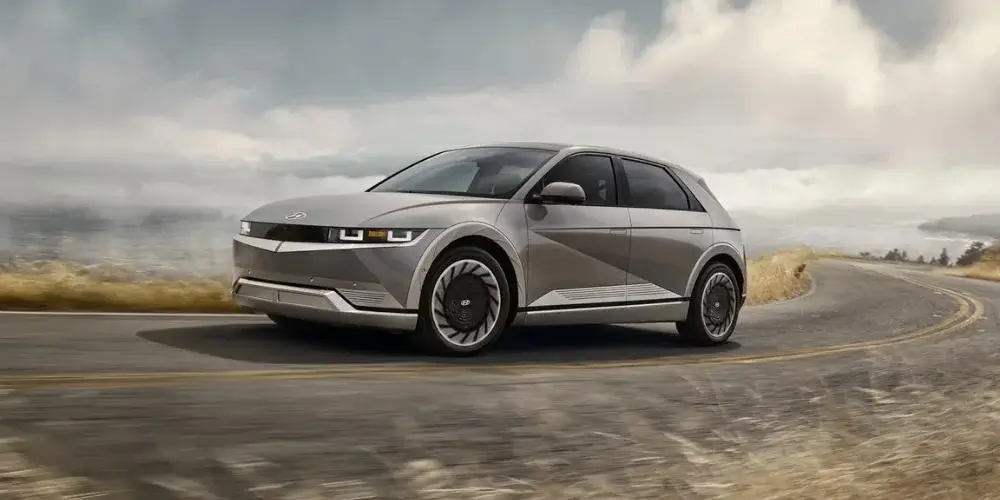 Price: $ 24,645
Engine: Gas/Electric I-4
Transmission: 6-speed Auto-Shift Manual w/OD
Fuel Mileage: 58 mpg in the city and 60mpg on the highway
After the 2021 model year, the Hyundai Ioniq Electric will be replaced by the Hyundai Ioniq 5, but there is still plenty to like about the outgoing model, such as its attractive incentives and affordable pricing. There is a 134-horsepower electric motor in the Ioniq Electric, and it generates 218 lb-ft of torque. This powertrain setup is quite relaxed and puts efficiency ahead of speed in a big way. The good news is that it takes just an hour to charge the EV to around 80% of its capacity, and it drives smoothly over most types of pavement.
The base price for a Hyundai Ioniq Electric is slightly over $33,000. Due to low production quantities, the full $7,500 federal tax credit is available.
Related: Top 10 Electric Cars With 4 Wheel Drive
#3. 2022 Nissan LEAF S
Price: $ 28,895
Engine: Electric
Transmission: Automatic
Fuel Mileage: 123 mpg in the city and 99 mpg on the highway
The 2022 Nissan LEAF S has a large trunk and flexible seating configurations for electric cars under $40k. In addition to the convenience of semi-autonomous driving, entrance navigation, voice recognition, and Android and Apple compatibility, drivers may make use of a number of cutting-edge technological innovations.
The LEAF may have been an early pioneer in the EV market, but it now has a disappointing projected range of just 149 miles and 147 horsepower. Even though it has poor power and range, the LEAF S is nonetheless attractive because to its low price. It has a low starting MSRP of $27,400.
#4. 2022 Chevrolet Bolt EV
Price: $ 33,995
Engine: Electric
Seating capacity: Five Seater
Fuel Mileage: 131mpg in the city and 109 mpg on the highway
Several recalls have been issued for the 2022 Chevrolet Bolt EV due to issues with the battery and charging in recent months, but that shouldn't dissuade you from buying the vehicle. The subcompact best electric cars 2022 under $40k has a tremendous range in addition to decent specifications and a fair base price. General Motors' efforts to upgrade the Bolt's battery pack and provide a longer warranty have made it one of the top vehicles in its class at an affordable price.
The Bolt's front wheels get power from its 200-horsepower electric motor and 66-kilowatt-hour battery pack. The conventional gearbox only has one gear. The engine works together to provide rapid acceleration and a dynamic driving experience, especially at highway speeds, where there is ample power for overtaking and merging. Prices for the Bolt begin at about $36,500. Due to a high volume of sales, federal tax incentives for electric vehicles are no longer available.
Also Check: Best Electric Cars in and Around $30k
#5. 2023 Mini Cooper SE
Price: $ 30,750
Engine: Electric
Transmission: 1-speed direct drive
Fuel Mileage: 119 mpg in the city and 100 mpg on the highway
If you care more about having a good time behind the wheel and expressing your individuality than you do about having a lot of cargo capacity or a long-range, then the electric Mini Cooper is the car for you. EPA assessments show that the Mini's 114-mile range on a full charge is the lowest of the four. Not only does it cost less than $40,000, but it also has more doors than any other top electric cars under 40k$.
When the basic trim of the electric Mini Cooper was available, it was priced at $30,750, but today it's $35,075. At that price, buyers can choose the Signature 2.0 trim, or they may pay an extra $2,475 to get the Iconic 2.0 trim. An upgraded Harman Kardon sound system, a head-up display, piano black exterior trim, sophisticated real-time traffic, a universal garage door opener, and a parking aid are just some of the luxuries that come standard on the Iconic 2.0. The Mini is a less sensible, more eccentric choice for city driving, particularly for street parkers.
#6. 2022 Mazda MX-30 EV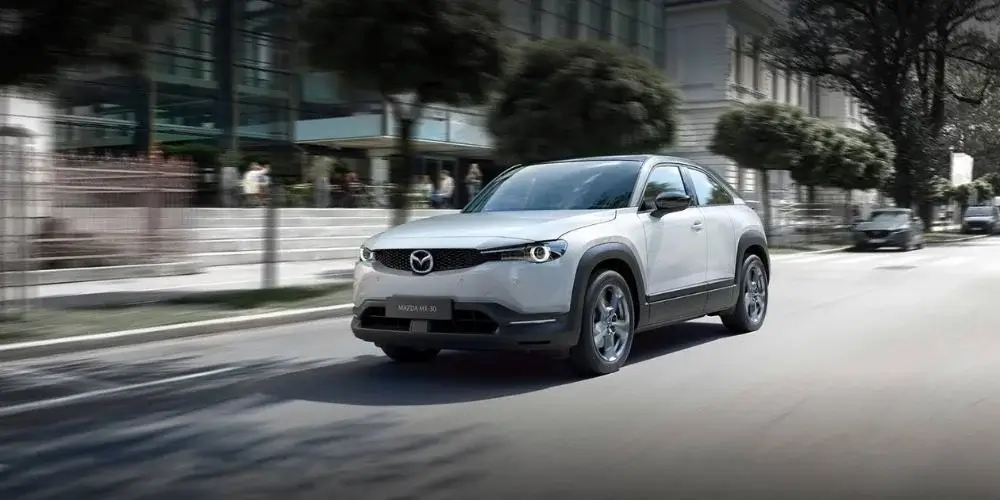 Price: $ 34,695
Engine: Electric
Transmission: Automatic
Mazda's first foray into the electric vehicle market will be the MX-30 EV, set to debut in 2022. This best electric cars under $40k stands out from the crowd because of its sleek new design and high-quality, eco-friendly materials . The 8.8-inch screen is compatible with both Apple CarPlay and Android Auto.
While the 100-mile anticipated range per charge is less than ideal, charging time with a level-three DC is just 36 minutes. Having just 143 horsepower, the MX-30 is slow and ponderous to drive. Currently, this car is exclusively sold in the state of California for a starting MSRP of $33,470.
Also Check: 15 Of The Fastest 4-Cylinder Cars You Can Buy Now
#7. Ford Mustang Mach-E
Price: $40,995
Engine: Electric
Transmission: Automatic
The brand-new Ford Mustang Mach-E is a car that, despite its contentious moniker, can hold its own among electric vehicles. Mach-E owners may brag about sports car performance, excellent technology, and functional back seats, which is more than can be said of Mustang owners in general. The Mustang Mach-E may appear like a little crossover, but it really has a huge touchscreen, smart charging technology, and a long range.
Ford provides various different Mach-E powertrain options, including regular and extended range batteries, as well as rear-wheel and all-wheel drive. Models with the Extended Range option can go up to 300 miles on a single charge, while the Mach-E GT can produce up to 480 hp and 600 lb-ft of torque. The starting price for a Mach-E is roughly $43,000, but the cost may rise significantly depending on the configuration you choose. As an added bonus, it qualifies for federal tax incentives that bring the total cost to far top electric cars under 40k$.
#8. 2022 Volkswagen ID.4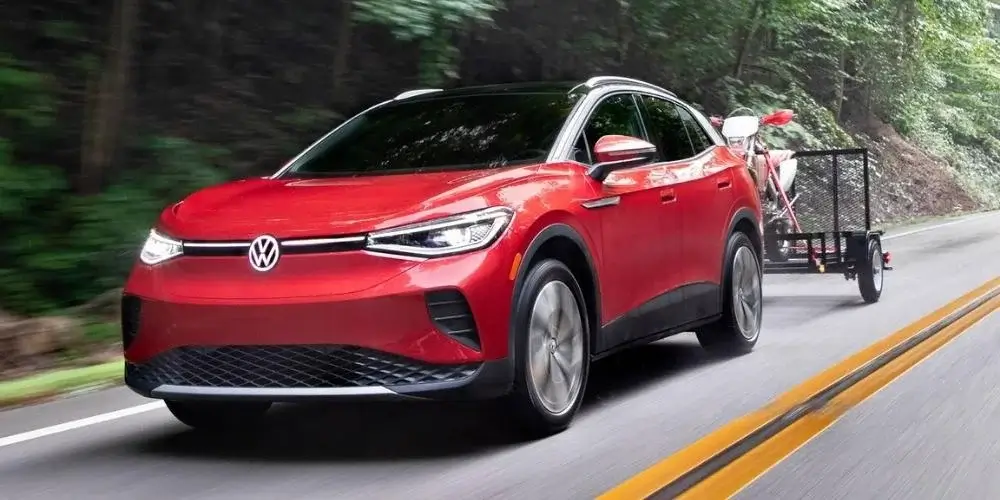 Price: $35,000
Engine: Electric
Transmission: Automatic
The 2022 Volkswagen ID.4 is seen by some as the electrified VW Beetle of the future. The ID.4's sophisticated and large cabin, 12-inch touchscreen infotainment system and user-friendly technologies make for a pleasurable drive.
The ID.4 is as functional as it is fashionable, with 201 horsepower and a projected range of 280 miles. It can get 70 miles of juice on a DC fast charger in just 10 minutes. The ID.4 has a starting MSRP of $41,230. However, it may be purchased with up to $7,500 in federal tax credits.
Also Check: Top 10 New Cheapest Cars With 400 HP
#9. Kia Niro EV
Price: $ 40,385
Engine: Electric
Transmission: 1-speed direct drive
Fuel Mileage: 123 mpg in the city and 102 mpg on the highway
The Niro has only been part of Kia's portfolio since 2017, making it a relatively new model. The electric vehicle's engine is even more recent, yet it's well worth considering, thanks to its efficiency and affordability. To a large extent, the Kia Niro EV shares its drivetrain with the Hyundai Kona, another member of the best electric cars under $40k. So, a motor with 201 hp and 291 lb-ft of torque from an electric battery. To top it all off, the EV outperforms the gas and PHEV Niros in terms of acceleration and ride quality.
You can drive the Niro EV for up to 239 kilometers on a single charge. Kia claims a Level 3 fast charger can restore 80% of the battery's capacity in 1 hour and 15 minutes. The basic Niro can be had for less than $25,000, while the cheapest electrified version of the car can be had for just under $40,000. This vehicle qualifies for a maximum $7,000 tax credit.
#10. Mini Electric
Price: $ 29,900
Engine: Electric
Transmission: 1-speed direct drive
Mini Electric stands out from the crowd of compact electric vehicles as a more appealing and enjoyable drive than its competitors. Among its 2019 launch features are heated front seats, dual-zone temperature control, wireless charging, and a 6.5-inch infotainment system with navigation that is compatible with Apple CarPlay.
When compared to other electric vehicles, Mini Electric's smaller battery pack provides an estimated 110 miles of driving range on a single charge. If you live in a city and want a stylish zero-emission vehicle but seldom leave town, the Mini Electric is a great option.
Frequently Asked Questions
What are the best electric vehicles under $40k to buy?
Chevrolet Bolt EUV, Chevrolet Bolt EV, Nissan LEAF S, and more on the list are the best electric vehicles under $40k to buy in 2022.
How much do the best electric vehicles under $40k cost?
Prices may vary according to choices; however, the best electric vehicles range between 30k -40k USD.
Is $40,000 for an EV attractive enough?
Yes, $40,000 for an EV is attractive enough.
Which electric car currently has the longest range?
2022 Rivian R1S currently has the longest range.
What is the cheapest electric car on this list?
Hyundai Ioniq Electric, at $24,645, is the cheapest electric car on this list.