Magicycle Cruiser and Cruiser Pro, What Are the Differences?
It's been a few weeks since Magicycle launched its all-new model — Magicycle Cruiser Pro. Judging from the word "pro," it must be crystal clear for you guys that this model has some impressive upgrades. But, do you really understand what those upgrades mean merely from the information on Magicycle's official website? Just stick with us and read till the end, you will know everything about Magicycle Cruiser and Cruiser Pro.
A Simple Overview of Magicycle Cruiser
For many of our regular customers, the Cruiser should be one of the most basic and classic models among all Magicycle ebikes. However, according to statistics, there are also a growing number of new customers, which is a significant proportion. That means a lot of potential ebike buyers are still wondering what features Magicycle Cruiser has and why it is worth the money. In this case, it is quite necessary to explain that first before we jump to the upgrades of this model. 
1. Basic Introduction to Magicycle Cruiser
There are 3 models of Magicycle Cruiser, the Pear White mid step-thru, the midnight blue mid step-thru, and the midnight step-over. Except for their frames and colors, there are no other differences. All of these three models are fat tire electric bikes and have the same functions and performance. 
2. What Is Special About Magicycle Cruiser
In fact, Magicycle Cruiser has a bunch of impressive features, here I won't list them all, but pick some of the most important ones.
Colored LCD Display: Each Magicycle Cruiser will be equipped with a colored LCD display, which includes almost all functions needed when you are taking a ride. Also, the display can be clear to be seen even exposed in the sunlight. To get the tutorial for programming the display, you can check the video in Magicycle Youtube Channel.
Smart Fast-Charging Charger: Magicycle Cruiser has a large battery, which can provide a top range of 55 miles. Moreover, its smart charger can make a short charging time of 3-5 hours so that you don't need to take too much time to charge batteries of such large capacity. 
Powerful Motor: The motor on Magicycle Cruiser is 52V 750W while many other ebikes for sale have only 48V. This little difference means a lot. Many of our customers tell us that it is easy and effortless when they ride Magicycle Cruiser to climb hills and slopes. Powerful as it is, you can adjust the top speed in the setting menu. 
This is a simple overview of the Magicycle Cruiser. If you are still hesitating, just feel free to get a test ride from our Magicycle deals, you can check all the available dealers on this Magicycle official website.
What has been upgraded for Magicycle Cruiser Pro?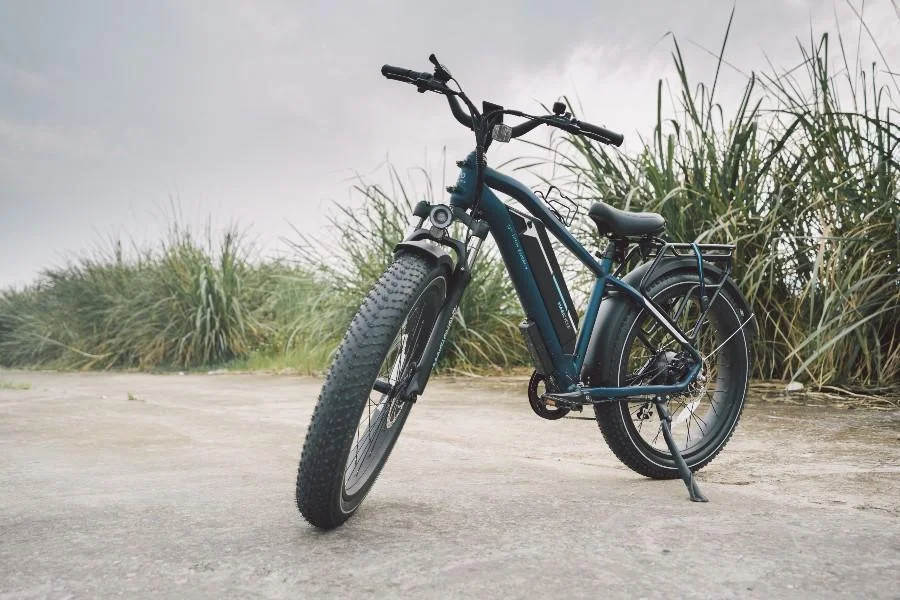 With a simple overview of the Cruiser, I think it is time to make you guys know what has been upgraded for the Cruiser Pro.
1. 52V 20Ah Battery VS 52V 15Ah Battery
Compared with the Cruiser, the pro version has a larger battery, which is 52V 20Ah. You may be confused about the number. As I mentioned above, the Cruiser's battery can provide a top range of 55 miles. However, with the upgraded battery, the Cruiser Pro is absolutely a long-range ebike, offering a range between 50-80 miles.
When you are trying to take a long ride, one of the most annoying things is that you need to carry a spare battery in case your battery drains out in the middle of your journey. With the Cruiser Pro, this won't be a big problem. 
2. Hydraulic Disc Brakes VS Mechanical Disc Brakes
Another huge improvement must be the brakes. The Cruiser is equipped with mechanical brakes while the pro version has a pair of hydraulic disc brakes. Normally, mechanical brakes are cheap, simple, and easy to maintain. However, compared with hydraulic disc brakes, they are less efficient.
With hydraulic disc brakes, you need only 1 or 2 fingers to pull the brake lever to get that strong braking force. If you are those riders who prefer fast speed, then you must get a pair of them. Many of our customers used to pay extra to have hydraulic brakes, but with the Cruiser Pro, you don't need to pay that money anymore.
3. Hydraulic Front Fork VS Alloy Front Fork
The last upgrade is the suspension front fork. This part plays an important role in riding in the wild or on uneven terrain. When you hit the bumps on the road, the suspension fork will help you absorb the energy so that you won't feel less bumpy while riding off-road.
Compared with an alloy front fork, a hydraulic suspension fork has a much better shock-absorbing effect, which provides a more comfortable ride. 
Last Few Things to Know
This is all the content about the upgrades of Magicycle Cruiser Pro. Some of our customers may wonder how they can upgrade their Cruisers. Don't worry, both hydraulic disc brakes and 20Ah larger battery are on sale on Magicycle's official website. 
Magicycle Ocelot Pro Long Range Step-Thru Fat Tire Electric Bike Presale Only $1,989! Limited offer! Don't miss it! Free Shipping!