Top 10 New Cheapest Luxury Cars With 600 Horsepower
Whenever there is the mention of the superfast car, all our hopes go straight to none other than BUGATTI CHIRON, which has a horsepower of one – thousand and five hundred with the torque facility of about one thousand one hundred eighty lb-ft. It is the most luxurious car with a price of $ 2.9 million.
Although, this desire shouldn't be on hold for people as we list the super fast cars with 600 or plus more horsepower.
Top 10 Cars With 600 Horsepower You Can Buy in 2022
#1. 2022 Acura NSX Type S With 600 HP @ $171,495 (starting)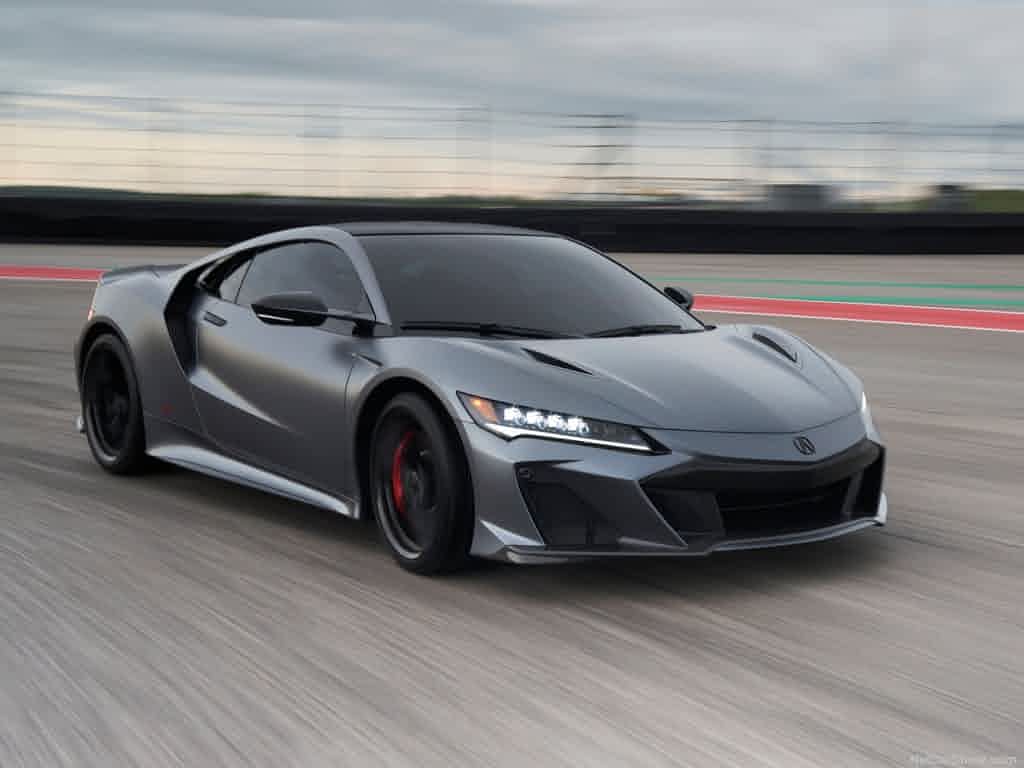 The NSX Type S is an amazing sports car that enriches speed with the help of its 3.5 L equipped twin charging V6. It can accelerate 0-60 in 3.1 seconds, which is not as quick as their rivals like the 2022 Nissan GTR. Its interior is not as spectacular as the other cars they are offering in this price range. Acura can torque up to 492lb-ft and has three-motor hybrid systems.
Comparing this Acura with its 2021 model, 2022 adds 27 more horsepower and 16 lb-ft.
The infotainment system has a 7-inch touchscreen, and the navigation department has an ELS studio with 9 speakers.
Safety Features
Standard Airbags
Front- rear parking sensors which are standardized
#2. 2022 Nissan GTR NISMO With 600 HP @ $115,000 (est.)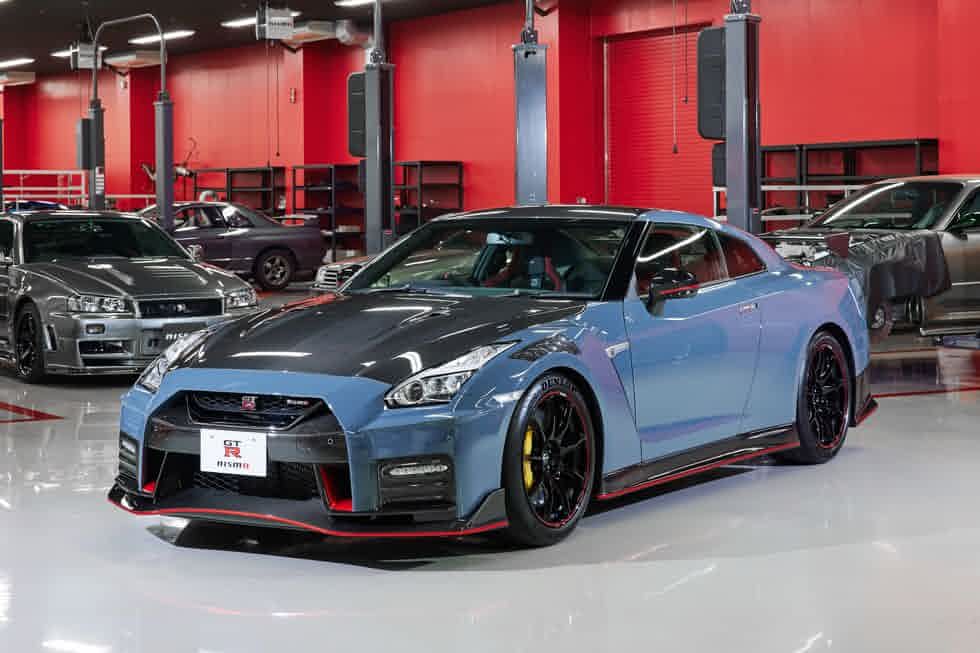 The GTR is a sports car whose engine has the capacity of 3.8 L V6 equipped with twin-turbocharging six cylinders, and has an automatic transmission. The shape of the front engine is V but longitudinally, and it has 600 HP and has all-wheel automatic drive.
It accelerates from 0-60 in just 2.9 seconds.
The mileage and on the highway is 16 mpg and 22 mpg, respectively. The GTR has an average good interior, but not as decent as we usually see in Audi R8.
The infotainment system, it comes up with having an 8-inch touchscreen and a rotary knob. The navigation system is standardized and easy to use graphics.
Safety Features
Standard front
Rear parking detectors
#3. 2022 Audi R8 V10 Spyder Performance Quattro With 602 HP @ $216,695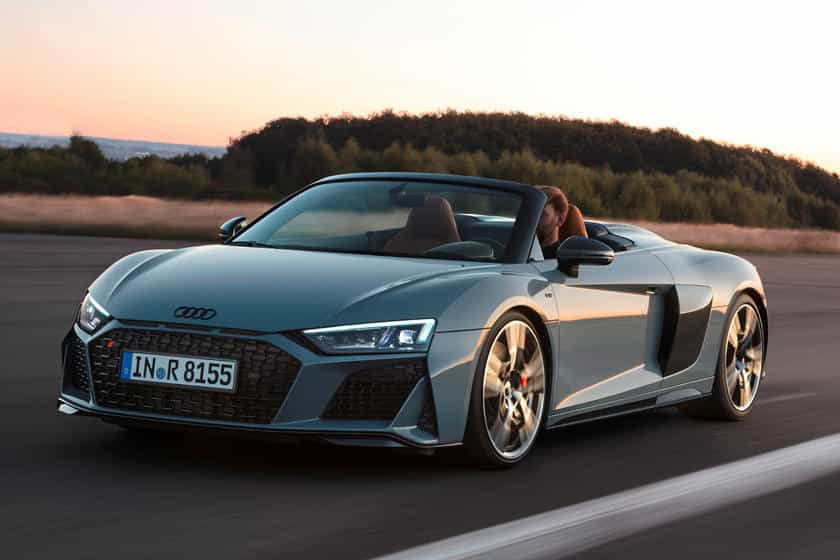 The R8 engine has a capacity of producing 5.2 L with all the wheel drive. It has a 7 transmission speed along with automatic shifts in the manual. The design of the Audi R8 is top-notch; its interior is banged on with the best quality of material utilized for making its seats and textures. It has a horsepower of 602.
The infotainment system radio and the navigation system of the Audi subsists 2 USB inputs, 5 speakers, and the sound system is amazing. Its smartphone interface is good.
Safety Features
ESC – electronic stability control
Rear and front parking sensor
Safety belts
Audi parking detectors
#4. 2022 Chevrolet Camaro ZL1 With 650 HP @ $65,895
The ZL1 is a sports car with the supercharged engine V8. The engine produces up to the capacity of 6.2L with automatic and manual transmission.
Its mileage on the road and the highway is 13 mpg and 21 mpg, respectively. Also, it has a horsepower of 650.
The infotainment system is friendly to the user with a clear menu, and easy-to-do graphics, WIFI, and hotspot facility too are available. It also consists of dual-zone auto climate control.
Safety Features
Forward collision alert
Standardized rear parking sensor
Blind-spot monitoring
Rear cross-traffic alert
#5. 2022 Rolls-Royce Ghost Black Badge With 603 HP @$484,950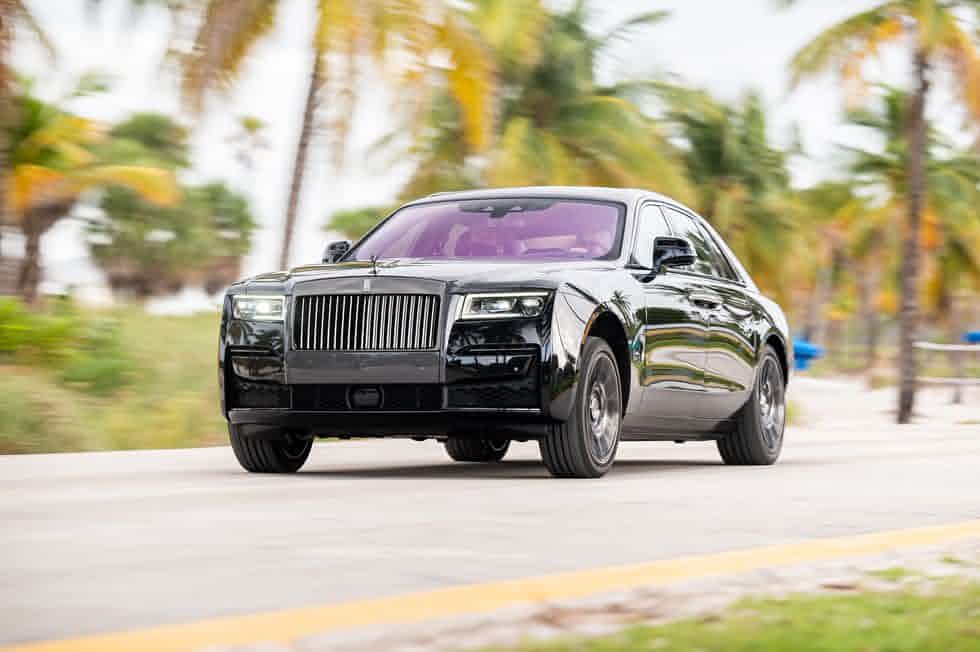 The Rolls is a four-seater sedan-type body structured car. It has the capacity of producing a 6.8 L V 12 twin-turbo engine with twelve cylinders and automatic transmission in it. The Rolls can accelerate 10.2 kmpl providing a ground clearance of 150 mm. Having an amazing horsepower of about 603.
Safety Features
Alloy wheels
Driver airbags
Auto climate control
Multifunctional steering
#6. 2021 Mercedes Benz AMG E63 S With 603 HP @ $108,550 (starting)
An AMG is a Sedan-type body structure that has produced a powerful engine as it is a twin-turbo V8. It has a 9-speed automatic transmission. It accelerates at a fantastic speed, i.e. With a blink, it vanishes just like a rocket does due to its horsepower of 603.
It performs stunningly on the road and gives a mileage of 16 mpg on the road, and on the highway, it goes to 23 mph.
The acceleration of the car is superb as it quickens 0-60 in 2.8 seconds. The interior is of the highest quality, while the exterior has automatic high beam lighting. The infotainment system has a 12.3-inch touchscreen, of course, the standardized and updated apple car play and audio system.
Safety Features
Forward collision alert
Lane departure
Lane keep assist
Available adaptive cruise control
#7. 2021 Bentley Bentagya With 626 HP @ $245,000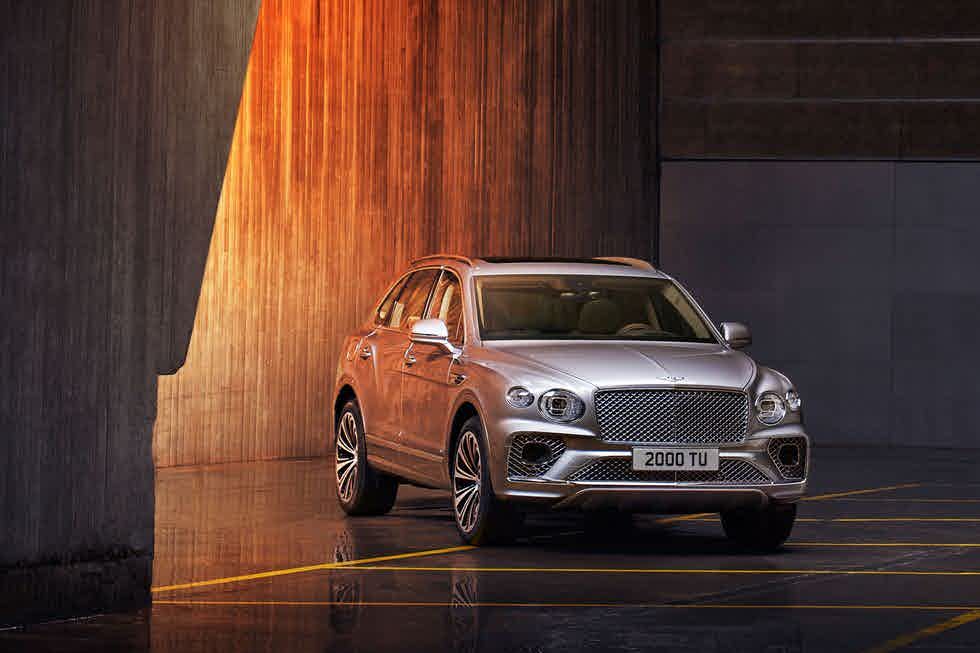 The Bentagya has an SUV type body, which is fast and quick, and the handling is good, but all I am disappointed about is that more features should be standardized according to the price they are offering. The engine can produce a 6.0 L twin-turbocharged W12 engine with an amazing 664 pound-feet of torque.
It accelerates from 0-100 in 4.1 seconds, which is not as quick as its rivals. The Bentayga has a horsepower of 626 and offers a spacious cabin to its passengers.
Safety Features
Brake system automatic
Child Safety Lock
#8. 2021 BMW M5 Competition With 617 HP @ $104,495
The M5 is a superb 5 seater car that has a capacity of producing 4.4 L V8 twin-turbocharged. It has eight cylinders which are V-shaped with 4 valves and can torque 7050 Nm @ 1800 RPM and 8 gear manual ride to its passengers.
It accelerates 15 mpg in the city and on the freeway, it can go up to 21 mpg. Although it can give a good competition to the Ferraris with a horsepower of 617.
Safety Features
Tyre pressure monitor
Six airbags
Seat belt alerting
Emergency brake light
Puncture repair kit
Forward collision alert
#9. 2020 Jaguar F-Type R With 575 HP @ $104,350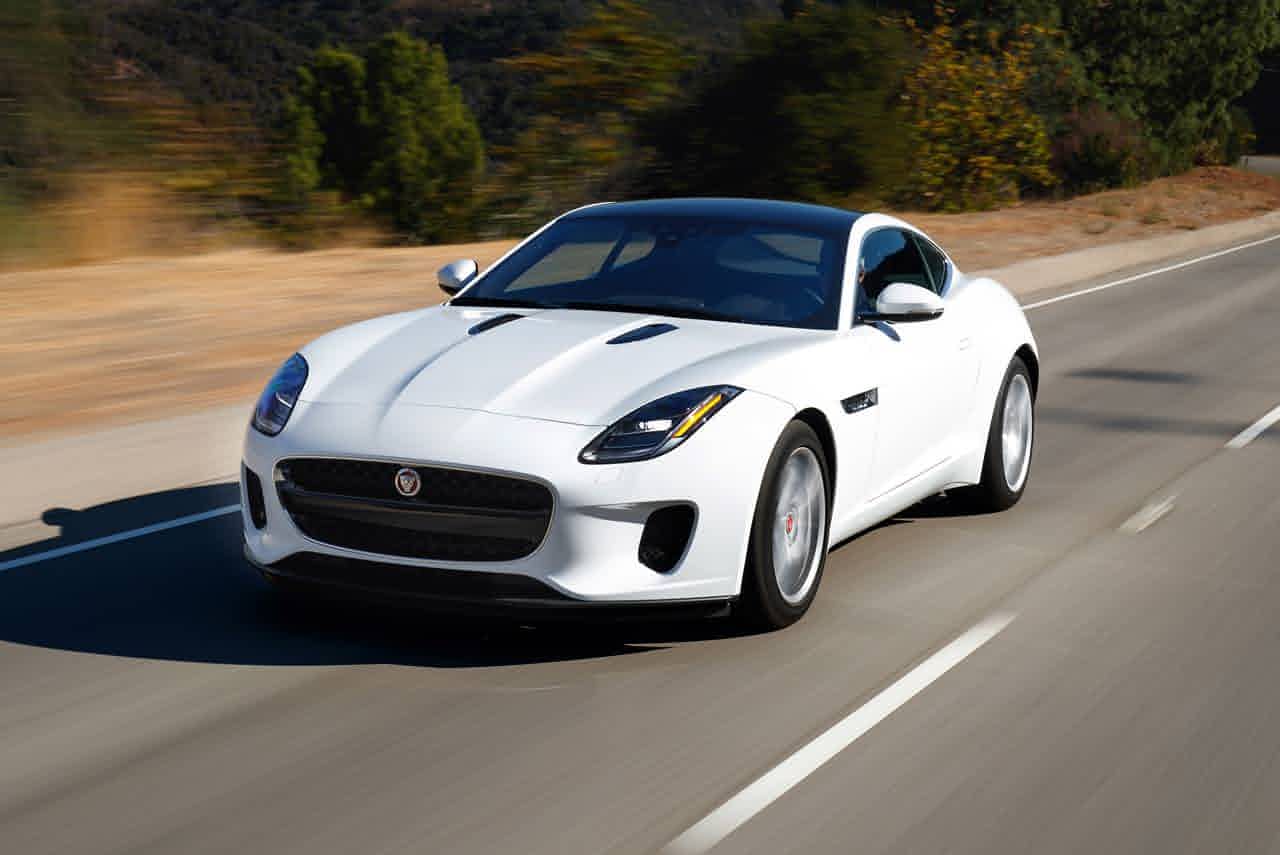 The Jaguar is a two-seater car that produces a 5.0L turbocharging V8. It also has 8 automatic transmission speed energy to all four wheels. Jaguar can accelerate from 0 to 60 in 3.4 seconds. The mileage in the city and on the highway is 16 mpg and 24 mpg, respectively.
The infotainment system has hand-free calls, USB connectivity, 10 speakers, wifi, etc. The horsepower of the Jaguar is 575.
Safety Features
Standard lane assist
Standard front parking sensor
Standard rear parking sensor
Blind-spot monitoring
Standard lane-departure alert
#10. 2019 Aston Martin DB11 Coupe With 630 HP @ $127333-$143,389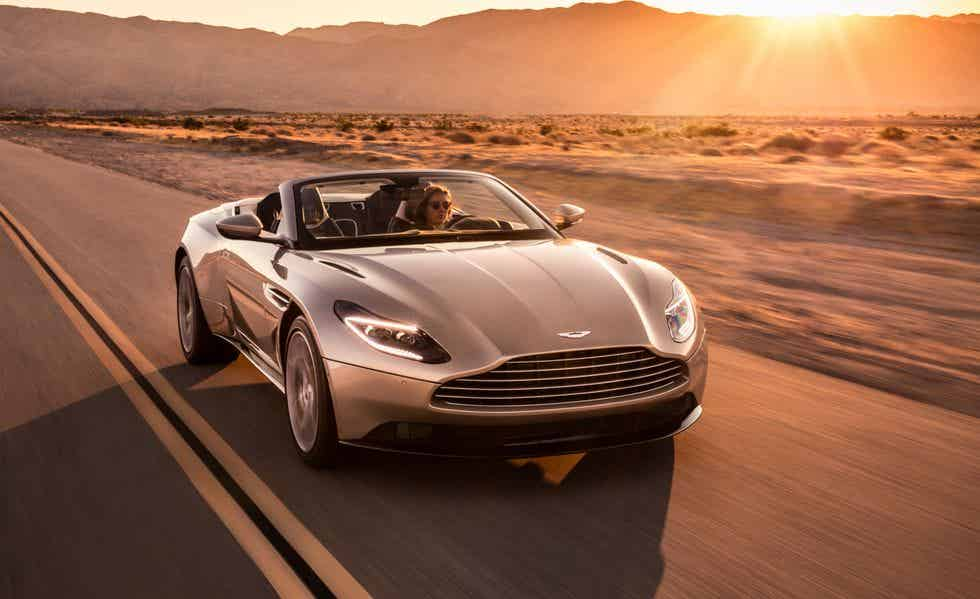 The Aston is a model with several color options and diverse designs. It is a V12 engine, although the V8 engine was more efficient and tackles irrespective of this one. The seats are decent. But the interior of the car is far better than its earlier model DB9.
The infotainment has a standardized touch screen of an 8-inch display. The horsepower is 630 HP.
Safety Features
Front parking sensor
Rear parking sensor
360° bird-eye camera
Self-parking is optional
Blindspot alert is also optional
Conclusion
Although a brief description of the cars anyone could purchase is comprehensive in the above paragraph.
Analysis of the research & the reviews made found that Audi will be more appropriate, but if the buyer is not looking for a big budget, then Chevrolet is OK. Just get your preference and jump in buying.