New 2022 Honda Accord Sport 1.5T: Check Features & More
Although SUVs and crossovers are popular these days, we believe individuals who do not consider the excellent 2022 Honda Accord sedan are missing out. The Accord Sport can accomplish almost everything a compact crossover can, and its agile handling will provide greater thrills to its driver if they face a curvy route. The Accord sport is a perfect road-trip companion, with a spacious trunk and ample room for four persons to rest in luxury. It's made even better by its extensive collection of standard driver-assistance systems and intuitive entertainment systems.
Honda Accord Sport 1.5T Engine and Performance
The range begins with a 192-hp turbocharged 1.5-liter four-cylinder engine, followed by a 252-hp turbocharged 2.0-liter four-cylinder engine with a 10-speed automated transmission that shifts virtually seamlessly. Both engines are smooth, but the 2.0-liter has a burst of power in first gear that may easily spin the front tyres. The Accord's chassis is well-balanced and encourages the driver to push the car aggressively in bends, where body roll is low. Although the steering is light, as befits a car in this class, it's difficult to complain about a precise and predictable helm. The Accord's ride is strong but never unpleasant, allowing it to achieve a winning balance between a sports sedan and a sedan.
Also Check: 2023 Honda HR-V Debut with Its New Look
Interior and Comfort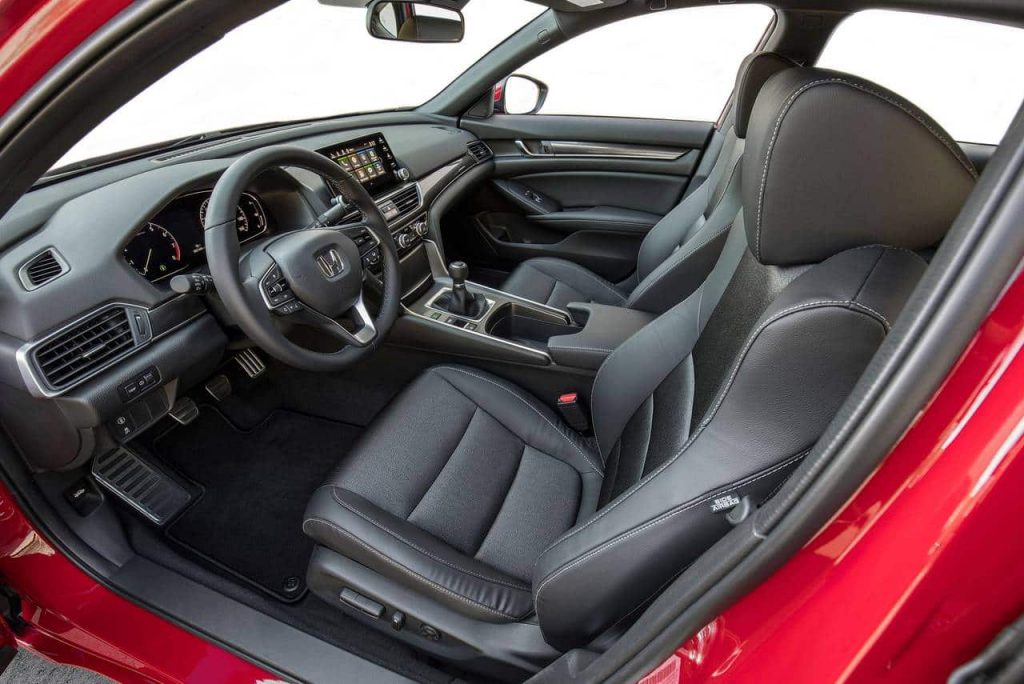 The cabin of the Accord is surprisingly roomy, and rear-seat occupants will be happier in one than in virtually any other mid-size car. Because of Honda's no-options trim structure, the driver makes the majority of feature selections, yet practically every Accord sport has attractive interior decorations and at least some creature comforts. The Accord has a very big 8-inch touch screen infotainment system so you don't have to focus on the steering wheel every time.
Infotainment and Connectivity
Touchscreen infotainment with an 8.0-inch display is standard on all variants. Bluetooth and USB connectivity are included, as well as Apple CarPlay and Android Auto functionality. The system is speedy, appealing, and simple to use; even non-techies should find it straightforward. On the sport variant, Honda includes a 10-speaker premium music system with a 450-watt amplifier, whereas most Accords feature either a four- or eight-speaker system.
Also Check: 2022 Honda Insight Specs, Prices, MPG & Features
Safety and Driver Assistance Features
Every Accord is equipped with a variety of standard driver-assistance functions, including automatic emergency braking and lane-keeping assist. However, this does not imply that all safety equipment is standard. Parking sensors, blind-spot monitoring, and rear cross-traffic warning are still optional.
Key features are:
Automatic emergency braking is standard.
Lane-keeping assistance is standard.
Adaptive cruise control is standard.