2022 Honda Civic Si- A worthy variant to pick
With a near-perfect blend of performance and daily-driver qualities, the 2022 Honda Civic Si is perhaps the sweet spot in the brand's small-car line. The Si benefits from the same enhancements to its interior space and feature set as the conventional Honda Civic on which it is based, which was just remodeled for a new generation.
The Civic Si offers the best-in-class performance thanks to a carefully adjusted chassis and a snappy turbo-four engine. The 2022 Honda Civic Si sedan will only be offered in one variant which includes a manual transmission and front-wheel drive, including its fun-to-drive personality.
2022 CIVIC SI PERFORMANCE
The Civic Si is powered by a 1.5-liter turbocharged four-cylinder engine that produces 200 horsepower and 192 pound-feet of torque. The front wheels are powered by a traditional limited-slip differential and a six-speed manual gearbox; the automatic transmission is not yet available in the Civic Si 2022.
Read More: 2022 Honda Civic Touring- All Rounder Sedan
For drivers who haven't mastered the heel-and-toe method, the manual gearbox now offers a rev-match option that is simple to toggle on or off. The Civic Si clocked a 6.8-second zero-to-60-mph time on the test track, 0.5 seconds faster than a Civic hatchback.
2022 CIVIC SI INTERIOR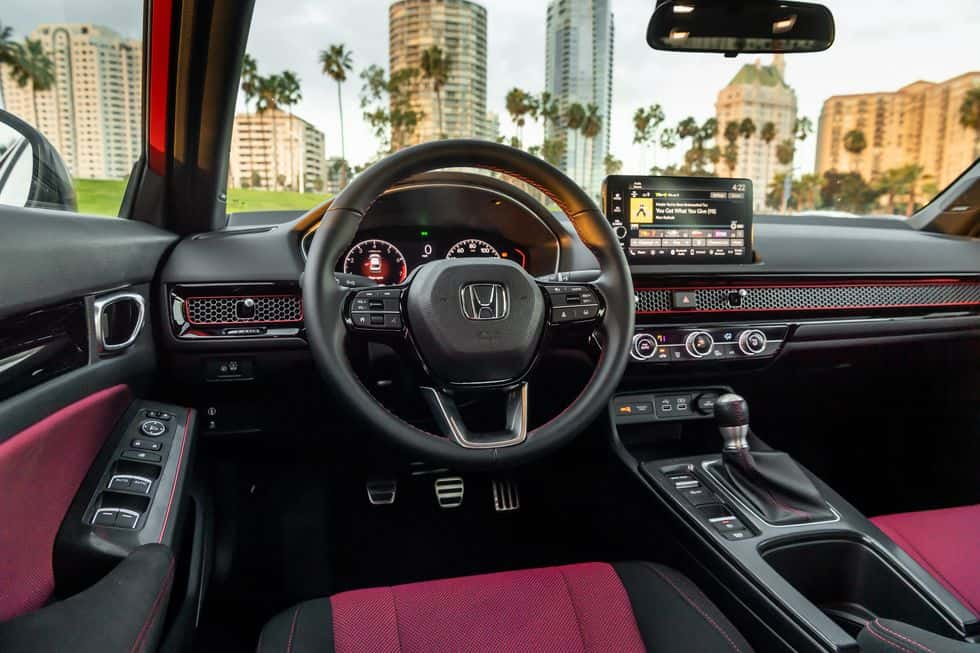 One of the key ways Honda distinguishes the Si's interior from the standard-issue Civic is with an unusual pair of sports seats with additional bolstering, distinctive Si badges in the headrests, and red contrast stitching. Red stitching is used on the steering wheel, doors, and other surfaces to show the car's sportiness. The Si's driver can stare at a left-hand instrument cluster that includes a digital tachometer and an analog speedometer.
2022 CIVIC SI COMFORT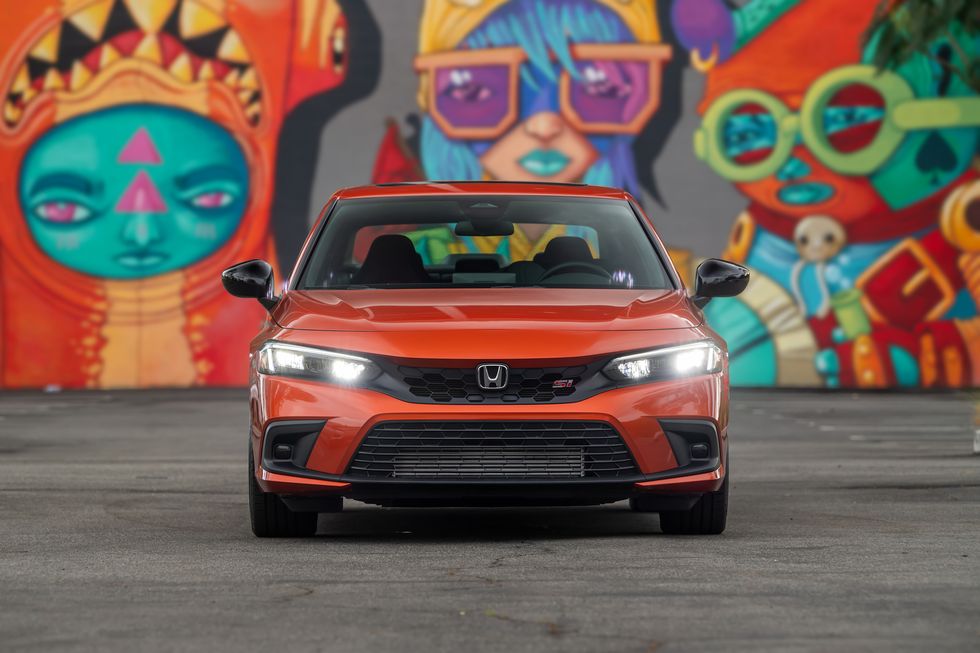 Sure, the Si's suspension is stronger than a regular Civic's, but it still absorbs most road irregularities and leaves occupants in the interior undisturbed. The front seats in the Si are a wee bit tight, or at least they will seem that way for heavier drivers, thanks to some additional bolstering. They're also good at keeping the driver in position during high-speed turning, which is a plus. Padding and lumbar support are still acceptable, and the vast range of adjustments allows you to find your ideal driving position quickly.
Read More: 2022 Honda Civic Hatchback, Features, Performance, and Interior
2022 CIVIC SI FEATURES
The Si's basic infotainment system, like the best-equipped Civic versions, includes a 9.0-inch touchscreen that protrudes from the dashboard's center.
A volume knob and a few additional physical buttons are included in the machine. Every Honda Si comes standard with Apple CarPlay and Android Auto.
A basic 12-speaker Bose audio system is also available for jamming out on the way to the shop or the racetrack.
SAFETY FEATURES
Forward-collision warning and the automatic emergency braking are standard.
Lane-departure warning and lane-keeping assist.
Adaptive cruise control is a standard feature.