Top 10 Cheapest Cars With Massage Seats For 2022
Cars with massaging seats are ideal for those looking for a journey that would pamper not only themselves but also their passengers as they travel around the city. When it comes to choosing a car, one of the most important aspects that people look for is comfort. Luxury vehicles, at their best, combine comfort, style, and cutting-edge technology and safety features. Every year, a new feature becomes fashionable, and people desire it in their vehicle. Cars with massage seats will undoubtedly be popular in 2022.
If you drive a lot and have a painful back, shoulders, or neck, investing in a car with massage seats may be well worth it. You can't simply close your eyes and choose one of these cars. There are various factors to consider, including cost, capability, and seating capacity. For some, driving is a pleasurable experience; nothing beats an exhilarating road trip or a relaxing Sunday drive. For others, it's a job; ride-sharing drivers, taxi drivers, and truck drivers work long hours on the road to make a livelihood. Others, meantime, find driving to be a horrible experience for a variety of reasons, one of which is back discomfort.
A massager in your vehicle, whether built-in or as a separate appliance you may install, can improve your pleasure drives, make your driving work more pleasant, and provide relief for uncomfortable drives. As a result, we've compiled a list of some of the most well-known cars with massaging seats. We'll go over the list, discuss massage seats, and respond to some often asked questions concerning the situation.
Must Check: Top 10 New Cars With Bench Seats to Buy Right Now!
Reasons Why Should You Buy a Car with Massage Seats?
It's all well and good to talk about massaging seats in automobiles, but the main concern that every car buyer has is whether or not they should invest in them.
Take a look at the reasons why these vehicles with massage seats are worthwhile to purchase. They will explain why you should go for automobile massage chairs.
-Luxury
One of the most compelling reasons to purchase a car with massaging seats is that they are the pinnacle of luxury. Even in 2022, few automobiles will have massage seats. So, if you choose one, you are scream luxury in every sense of the word.
-Relaxed Ride
Massage chairs ensure that you have the most comfortable and peaceful ride of your life. You may unwind in your automobile whenever you want without exerting any effort or making a fuss.
-Is Beneficial to Your Work
If your job requires you to drive, investing in a car with massage seats is the finest move you can make. Driving for hours can cause muscle pain, but not when your automobile can provide you with the finest massage you've ever had. Having one of these cars, whether you're a taxi driver or someone who commutes frequently, is like winning the lottery.
-Suffer From Body Pain
Cars with massaging chairs are ideal for anyone who suffers from frequent bodily aches or feels their body giving out while driving. You can use the massage seats to rest and invigorate your body whenever you are tired.
The Best 10 Cars with Massaging Seats Available
Many luxury automakers offer high-performance vehicles, but they sometimes do so at the expense of ride and seat comfort. This is why many well-known cars are occasionally dubbed "uncomfortable."
You don't have to go through it again, though. We've compiled a list of 10 cars with massage chairs that will elevate your trip experience.
Let's get this game started by finding a suitable vehicle with massaging seats.
#1. Bentley Mulsanne
MSRP: $309,000
Engine: 6.8-liter V-8 (gas)
Horsepower: 505 hp – 530 hp
MPG: 11 city / 18 highway
Cars with massaging seats are linked with luxury, and no brand better embodies this term than Bentley. The Bentley Mulsanne has massaging seats, which will elevate your journey experience to new heights.
A 6.8-liter eight-cylinder engine with 505 horsepower is standard on the vehicle. Many purchasers may be surprised to learn that this Bentley costs $309,000. Mulsanne is one of the car having massaging seats in the back. Although the average economy is a deterrent, this vehicle has the top tech features and gives you with the comfort and ease you desire.
Also Check: Top 10 Best New Cars With Boss Speakers
#2. Lincoln MKZ
MSRP: $36,000
Engine: 2.0 L 4-cylinder, 3.7 L V6
Horsepower: 240 hp – 300 hp
MPG: Up to 22 city / 33 highway
If you're looking for an economical car with massaging seats, the Lincoln MKZ is the car for you. The Lincoln MKZ is a practical investment that provides a comfortable ride. The pleasure is considerably better when the seats are massaged.
Because cars with massaging seats are expensive, the low cost of ownership makes it the best deal.
For the price, it has a lot of standard amenities and has excellent hybrid fuel economy. The antiquated cabin material, tight rear seats, and subpar performance, on the other hand, are where it falls short.
#3. Mercedes-Benz E-Class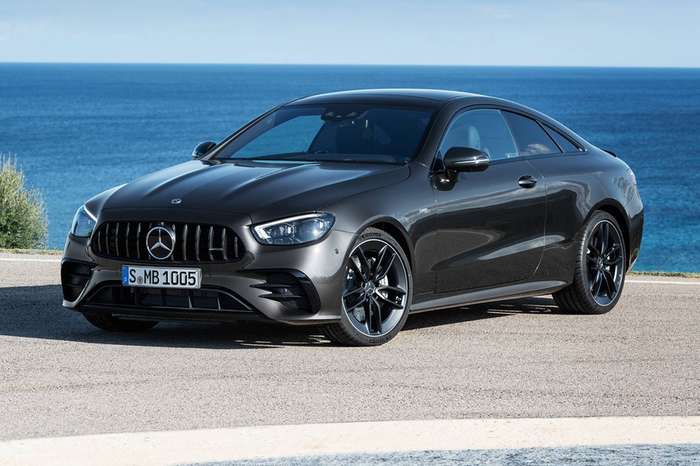 MSRP: $53,000
Engine: 2.1 L 4-cylinder diesel, 3.0 L V6, 3.5 L V6, 4.7 L V8, 5.5 L V8
Horsepower: 195 hp – 577 hp
MPG: Up to 28 city / 42 highway
The Mercedes-Benz E-Class is the ideal answer to the question of which Mercedes have massage seats. The Mercedes E-Class has a luxury cabin, a strong engine lineup, and numerous safety features. This vehicle is worth buying because of its big cabin, outstanding fuel efficiency, and energetic performance. The base model starts at $53,000 and goes up from there.
Also Check: Top 10 New Cars With Wireless CarPlay
#4. Jaguar XJ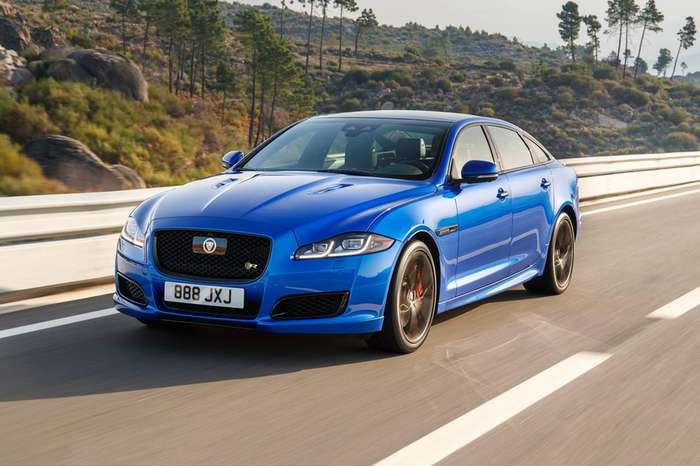 MSRP: $76,995
Engine: 3.0 L V6, 5.0 L V8
Horsepower: 340 hp – 575 hp
MPG: Up to 18 city / 27 highway
Jaguar XJ is a wonderful alternative for cars with massage seats if you like luxury car companies. The Jaguar XJ has a powerful engine lineup, agile handling, and a comprehensive list of standard equipment. Despite this, the vehicle falls short in terms of interior quality, headroom, and information technology. For a starting price of $76,995, you can purchase the base model of the line-up of the car.
#5. Volvo S90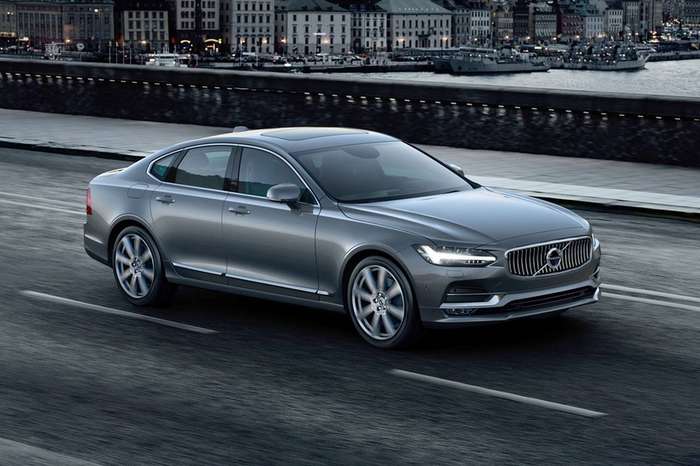 MSRP: $48,500
Engine: 2.0 L 4-cylinder
Horsepower: 400 hp
MPG: Up to 23 city / 35 highway
One of the greatest hybrid cheapest cars with massaging seats is the Volvo S90. This five-seater vehicle boasts excellent fuel economy, a stunning interior, and spacious and comfortable seats. In addition, a fuel-efficient plug-in hybrid model is available, making it an excellent choice in every way. It has a single four-cylinder engine that can produce up to 400 horsepower. However, there is a competitor that provides a more engaging driving experience and higher reliability ratings. However, if you decide to purchase it, the starting price is $48,500.
Also Check: Top 10 Cheapest Cars With 400 HP To Buy
#6. Porsche Panamera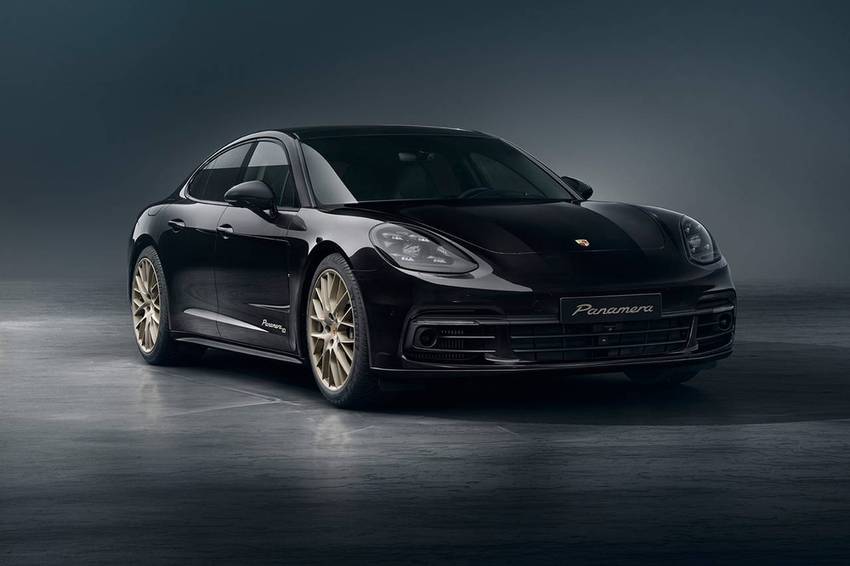 MSRP: $87,300
Engine: 2.9 L V6, 3.0 L V6, 4.0 L V8
Horsepower: 330 to 550 hp
MPG: Up to 19 city / 27 highway
The Porsche Panamera is a four-door premium best car with massaging seats. On this list of cars with massage seats, this super luxury car is the most athletic ride. Panamera has a luxurious interior, a high reliability rating, a refined and powerful engine, a smooth and comfortable ride, and plenty of space.
The six and eight-cylinder engines have a combined output of 550 horsepower, giving you a taste of speed. The lack of tangible buttons and knobs is the single thing that makes ringing the Porsche Panamera bothersome. In addition, the plug-in hybrid variant has a limited load capacity.
#7. BMW 5-Series
MSRP: $87,300
Engine: 2.0 L 4-cylinder, 3.0 L 6-cylinder, 3.0 L 6-cylinder diesel
Horsepower: 248 hp – 335 hp
MPG: Up to 26 city / 36 highway
The BMW 5-Series is one of the best cars with massaging seats, with five model options to choose from. This high-end vehicle has sophisticated handling, exciting optional engines, a large interior, and a low dependability rating. The BMW 5-Series has excellent fuel economy and a long list of standard amenities. However, it is likely to be more expensive than its competitors in the class, and you will not have Android Auto with your infotainment system.
Also Check: Top 10 Cars With Heated Steering Wheels
#8. Lexus LS
MSRP: $75,200
Engine: 3.5 L V6
Horsepower: 354 hp – 416 hp
MPG: Up to 25 city / 33 highway
The LS model lineup from Lexus includes massaging seats. The Lexus LS comes equipped with a powerful engine, a high anticipated dependability rating, a plethora of features, and agile powertrains. The high-quality design and materials ensure that your money is well spent. As a standout feature, the LS get excellent gas mileage. The basic price for this luxury variant in the United States is $75,200.
#9. Audi A8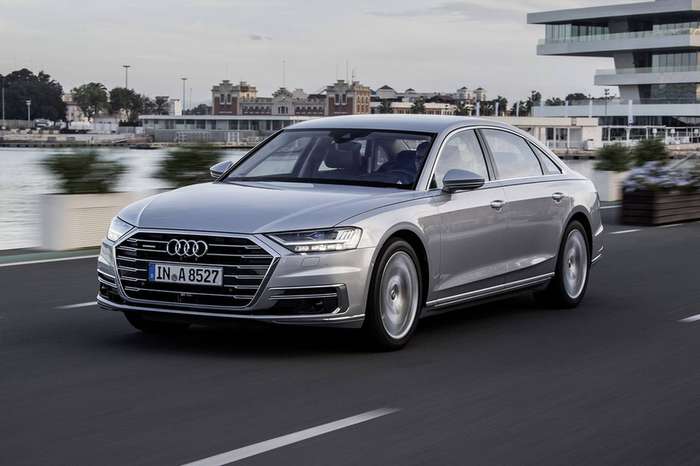 MSRP: $82,500
Engine: 3.0 L V6, 3.0 L V6 diesel, 4.0 L V8, 6.3 L V12
Horsepower: 240 hp – 500 hp
MPG: Up to 24 city / 36 highway
Another car with massaging seats that will be available in 2021 is the Audi A8. The vehicle boasts a plush interior, powerful engines, and sophisticated performance. During its first release, the Audi A8 was priced at around $82,500. The A8 offers a well-balanced ride, quick handling, large cabins, and supreme comfort. The four optional engines are the most fuel efficient, making it economical. The vehicle, on the other hand, lacks an innovative entertainment system and spacious back seats. In addition, many competitors in the same class have higher reliability ratings.
#10. Cadillac CT6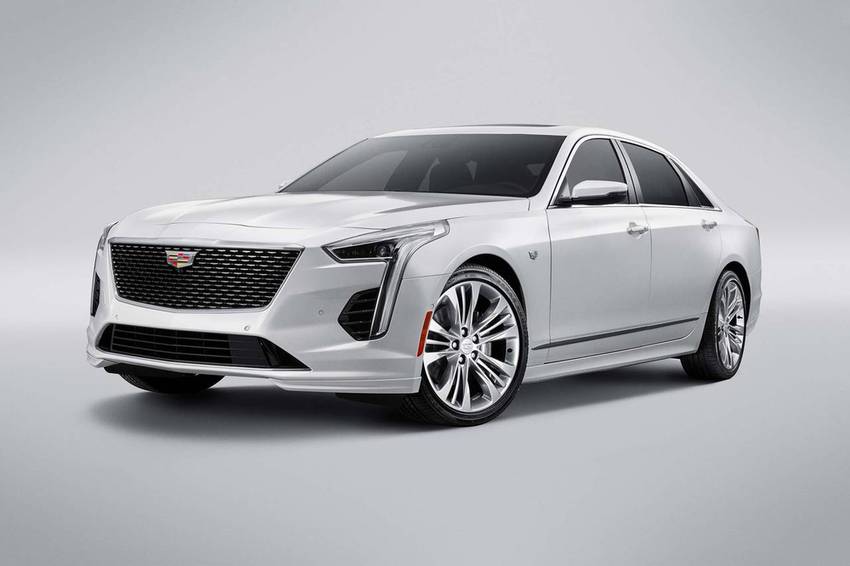 Maximum Horsepower @ RPM: 335 @ 6800
Engine Order Code: LGX
Fuel System: Direct Injection
Engine Type Gas V6
The Cadillac CT6 is a stunning vehicle that will delight even the most discerning customers. The base price of this vehicle is around $50,000, but you may end up spending extra for optional amenities. The vehicle's infotainment system is really useful. It's also simple to use. You won't have to tinker with the instructions at all. You should be able to make use of it without any issues. The trunk is surprisingly big, allowing you to transport a huge number of stuff. The cabin is also rather large. You may rest assured that everyone in this car will be comfortable from beginning to end.
Top FAQ Related Cars with Massage Seats
Is it worth it to have massaging seats in your car?
Yes. Having a massager in your car that you can use whenever you feel tense in your body is the coolest thing ever. Massage seats may make your journey more enjoyable. Also, if you work as a driver, these chairs will give you with relief even while you are on the job.
Is it possible to add massage seats to my car?
Yes. All you have to do is get massage seats that are compatible with the seats in your vehicle. You can look them up online or purchase them at a local store. Because installation and removal are such a difficult task, you should enlist the support of someone who has done it before.
What is the purpose of massage seats in automobiles?
So, why don't I answer that with a counter-question? Vehicles are all about cutting-edge technology and features. Massage seats add glitz and sophistication to a vehicle's lineup. Companies will produce it if customers can afford it. It's as simple as that.
What types of massages do these seats provide?
Different firms use various types of technologies to power their massage seats. The type of massage a seat provides is determined by the model and technology used. Some companies never mention it, while others provide detailed information to their customers.
The LS (top) from the Japanese carmaker is said to provide a Shiatsu-style massage.
Are massage chairs available in automobiles?
YES. Massage chairs are the most comfortable method to unwind in your car while travelling. Massage chairs are becoming increasingly popular, and practically every manufacturer in the United States is moving its focus to them.
Companies are including them into their vehicles as one of the top luxury features.
Conclusion
In 2022, purchasers are increasingly interested in cars with massaging seats. It is a luxury feature, which is why purchasing used models rather than new ones is a wise decision.
We hope you found our explanation of massage seats and list of the finest cars with massaging seats to be helpful. So, which car attracted your attention the most?